Article
Australia's bushfire catastrophe from the frontline: Travis Kennedy's experience
June 2020
---
Travis Kennedy counts his experience as an Australian Defence Force reservist helping bushfire-affected Australians as one of the most special and memorable of his life.
Travis, who's been in the People Risk team at QBE for the past five years, was among the thousands of Aussies who took leave from their regular jobs as volunteers to help communities rebuild after a devastating summer of bushfires.
Inspired by the experience
"It was inspiring to see the community come together," says Travis of his month-long deployment in Northern Victoria near the border of New South Wales. "I was provided with the opportunity to be part of that and help those that had lost everything - something that will always stay with me."Our tasks were broad and varied, and I'd like to say I was able to nurse injured koalas back to health like in the Facebook pics, but that wasn't my story – my experiences helping those in need were no less special and memorable though."
Travis, who was able to use QBE's community services leave to take time away from his role as a relationship manager, was originally involved in manning emergency relief centres and distributing emergency supplies. He then moved on to helping locals in their communities in Northern Victoria in the weeks that followed.
"I was stationed at HMAS Cerberus [on the Mornington Peninsula in Victoria] where we assisted people evacuated from Mallacoota along with those displaced from other communities. The remaining weeks of my deployment were spent rotating in and out of Corryong though, near the border of New South Wales and Victoria helping community groups and providing assistance to the devastated farmers."
Travis said the immediate aftermath was like "nothing I've seen before," and the conversations he had would stick with him.
"Entire homes and businesses had been destroyed. And it was confronting and heartbreaking to not only see it, but to hear about it from the people I had met."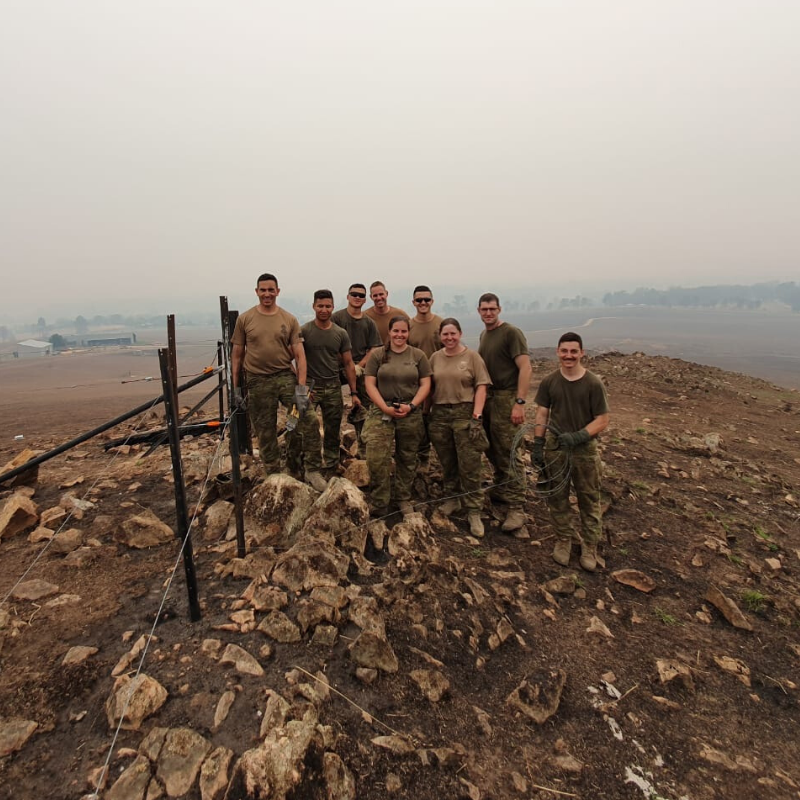 Bringing home the role of insurance
"When we got talking, I shared what I did outside of defence, and I talked about my work in insurance.
"This opened up conversation around the irreplaceable things people had lost – memories, possessions and homes with sentimental value. We talked about what it all meant for people who didn't have insurance – there was a whole other level of devastation and loss for those people. People who had cover were in a much better place, there was some comfort there.
"For me, it really brought home that these situations are what insurance is for."
Support meant so much
Travis explained he couldn't have done it without the support of his colleagues and family back home.
"Being given the backing from my team and leadership at QBE to take paid leave for that amount of time is a big deal.
"I'm most thankful of course for the sacrifice my family made while I was away, my poor wife doing it all by herself while still worrying about my welfare, and my little girl Grace - I missed her first day of school."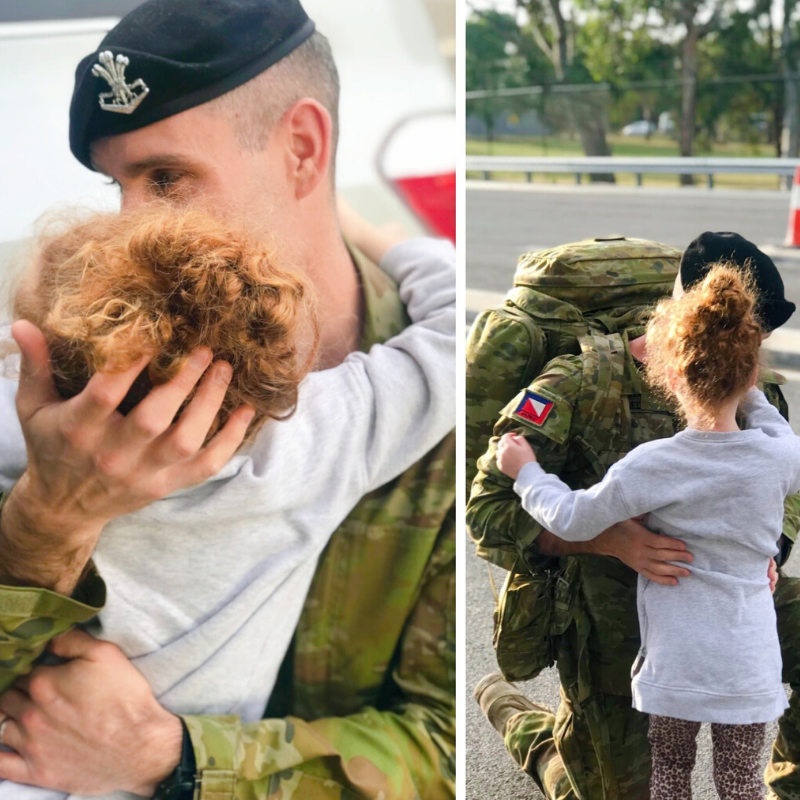 The work to rebuild and recover in bushfire impacted communities will go on for months to come, says Travis.
"Talking to people in these communities, their biggest concern for the future was economic, these communities will need our help getting back on their feet. So when you can please remember to visit them on your weekends away and during your holidays - the money you spend will go a long way in helping them rebuild their lives."