Article
National Volunteer Week
May 2020
---
Last year alone, our employees spent over 12,600 hours volunteering as part of their designated volunteer day. From cooking and packing meals for people experiencing homelessness to supporting some of society's most vulnerable as they re-enter the workforce, QBE people are focused on helping others through their diverse volunteering experiences.
To mark National Volunteer Week, we're saying thank you to those who generously give up their time to help and support others and celebrate some of their unique experiences.
When photographs are more than happy snaps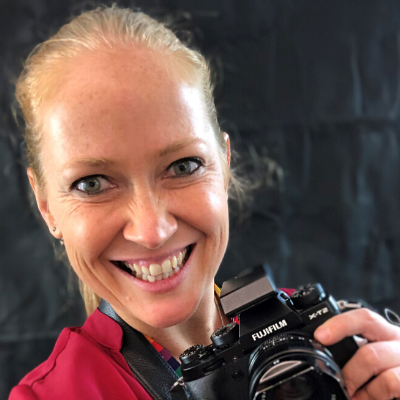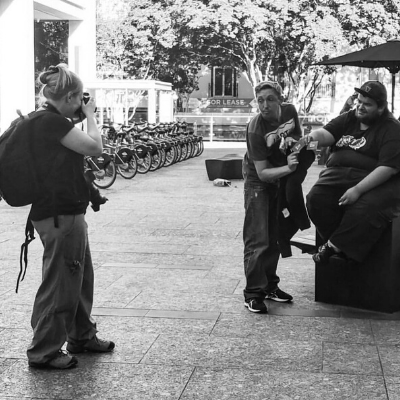 We're fortunate to have a large number of volunteers among our employees, including Flavia Rossler, a QBE lead analytics partner, and talented photographer, based in Sydney.
"I had the unique opportunity to take photos of 14 people related to the PACE Mentoring Programme from the Australian Network on Disability," says Flavia, who has also recently volunteered for Two Good Co, a charity supporting women and refugees, and Sunny Street, a social enterprise based in Brisbane. "PACE stands for Positive Action towards Career Engagement and the objective of the photo was that it be used in their LinkedIn profiles and hopefully to support their chances to get a job.
"I had only 15 minutes with each individual to get to know them, create rapport, and to run the shoot. It was both challenging and incredibly rewarding to be able to capture their professional and individual style with my camera and to show them how professional and strong they all looked.
"Disability is not always visible however it impacts people's self-image. Their smiles at the end of each session and their feedback of the result meant the world to me."
A challenge with a difference
"I've been fortunate to have participated in Foodbank Western Australia's Mega Meal Challenge for the past two years," says Rob Jones, a QBE marketing partner based in Perth. "The whole experience has been an amazing exploration of kindness, passion and determination led by a handful of truly wonderful individuals within Foodbank. I've such admiration for the work that these people do to ensure those who are most vulnerable are afforded a most fundamental necessity that most people take for granted. It's not only the provision of food. Care is taken to promote and provide healthy nutrition and education. I can't wait to get another team of colleagues together to enter Foodbank's Mega Meal Challenge again this year."
Fighting hunger and reducing food waste
"Foodbank Australia is an incredible organisation that continuously gives back to the community," says Jeremy Chua, a QBE events specialist based in Sydney, who spent time volunteering with the charity that fights hunger by sourcing food for people in need. "Foodbank not only provides meals to those in need, but it also reduces food waste. The amount of food generously donated by businesses was a real eye opener and Foodbank does a great job managing it. The whole experience makes me realise how lucky I am and I highly encourage others to jump on board and lend a hand. Volunteering with Foodbank is something that will stay with me for a long time."
Read more about QBE's community support initiatives.