We've stayed focused on helping our bushfire-affected customers get their lives back on track, despite the challenges of COVID-19, says Jon Fox, QBE Australia Pacific Chief Claims Officer.
Record-breaking temperatures and months of severe drought fuelled a series of massive bushfires during Australia's so-called black summer.
With much of the south coast of New South Wales and Victoria severely affected, QBE went on the road through many of these areas to assess motor claims and set up a strong presence at Insurance Council of Australia (ICA) insurance hubs where customers could come for expedited support.
We've now finalised 80% of our bushfire claims, including 88% of commercial motor claims, 81% of domestic property claims and 81% of farm claims, which means we're tracking really well compared with industry averages.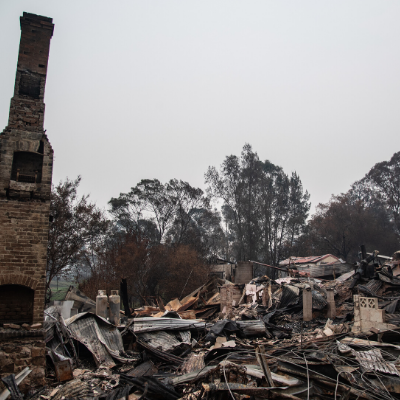 In terms of geographies, we've closed 94% of claims in Queensland, 83% in Victoria and have finalised more than 74% of claims in all other affected states.
Keeping recovery on track
As the smoke cleared in the immediate aftermath of the fires, the claims team continued to push forward with assessments, repairs and claims finalisations.
"Our claims team has done a fantastic job ensuring that our customer's recovery is prioritised in a safe environment," says Fox.
"We're tracking well and have currently finalised a majority of claims stemming from last summer's bushfires.
"I'm pleased to say that due to our robust business continuity plans and sustained focus on our customers' needs, the team hasn't felt that the experiences of COVID-19 created any delays in our finalisation rate.
"On the contrary, our data-driven approach to recovery has kept us on track and helped us identify regions that require additional recovery resources."
Starting the work early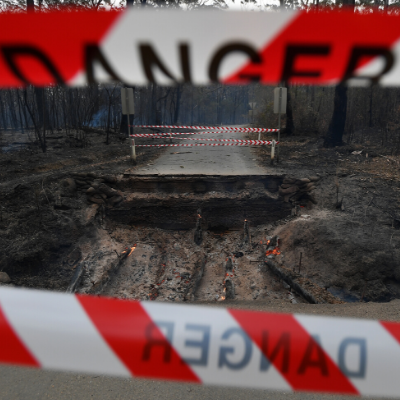 Prior to COVID-19, QBE had created a dedicated bushfire catastrophe team whose sole responsibility was to manage bushfire claims and assist our customers who were impacted by this catastrophic event.
"This allowed us to quickly identify customers that needed attention, as well as specific regions and communities and allowed us to react appropriately. It's meant we've been able to maintain the same level of service we were achieving pre COVID-19," says Fox.
Understandably some customers, especially in the early stages of the COVID-19 pandemic, were uncertain about letting builders and restorers into their properties. We immediately introduced a number of health and safety response measures aimed at protecting both customers and suppliers.
"This included a screening process to assess any transmission risk, along with bringing forward some technology to reduce the number of physical site visits that would ordinarily have been required," says Fox.
Working with suppliers
Staying close to our suppliers was important, says Fox.
"We've set up small supplier groups that we meet with regularly to make sure we understood what was happening on the ground and what our customers were experiencing.
"This was absolutely instrumental in helping us to formulate our thinking and adapt our strategy as the situation evolved," Fox says.
In addition, technology tools, such as the video triage tool, enabled our loss adjusters and builders to manage the claim assessment phase virtually.
"Not only has this made the process COVID-safe, but it's also helped us fast-track claims because we can easily progress them to the next stage and minimise the number of site inspections we need to make," says Fox.
QBE made it compulsory for all our suppliers to have implemented this technology so that we can ensure claims are continuing to be assessed and progressed in a safe environment during this period.
Read more about QBE's Property insurance.