Driving through the burnt and blackened landscape of the NSW south coast in January, John Flinn, QBE's Head of Motor Supply Chain, had never seen anything like it.
"What the fire had done down there, it was just devastating," John says. "Things were still burning and I just couldn't believe the extent of the heat.
"I've been to fire-affected areas before, but I'd never seen anything like it."
John and his team went on the road to assess motor claims arising out of the devastating bushfires that spread their way down the NSW coast early last month. So far, they have dealt with more than 78% of all motor assessment requests.
Among the customers they visited was a station owner who had lost his homestead, all his farm machinery, vehicles, two dogs and most of his livestock.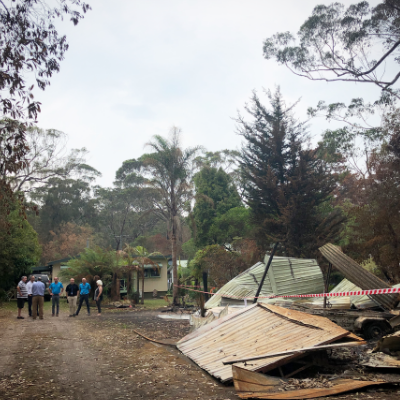 "It was hard, he was trying to be as resilient as possible, but it was still raw," John says. "He'd only been back on his property for a day or two when we visited him."
John and his team are part of QBE's strategy of putting assessors who know the area on the ground early so they can communicate with local partners, brokers and agents and move claims through the process.
"Motor claims tend to have a short tail, so they're a good opportunity to get the rebuilding work moving for our customers.
"The thought is, we can assess and settle a claim early and the customer can have that money to help carry them over while they work through longer tail claims like property or livestock."
John's team has already paid out close to 100 claims on vehicles including cars, trucks, farm machinery, buses and excavators in the New South Wales south coast alone. There are other assessors focussing on other areas including East Gippsland in Victoria and Kangaroo Island in South Australia.
QBE has also had a presence at the Insurance Council of Australia's (ICA) Insurance Hubs. Here we've been on hand to help customers lodge claims, meet with brokers and coordinate our suppliers, including our property loss adjuster partner Sedgwick who are continuing to establish temporary offices around heavily impacted areas.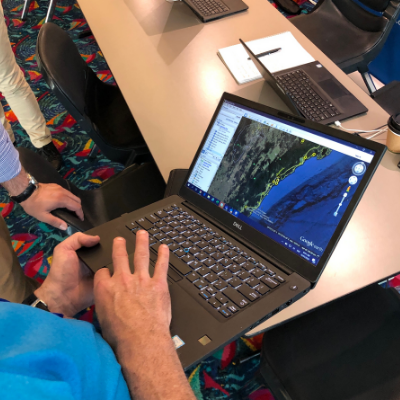 Vivek Bhatia, QBE AUSPAC CEO and Jason Clarke, QBE Chief Customer Officer, Commercial Lines, visited the ICA's Insurance Hub in Batemans Bay last month where they met with customers and heard from the QBE team on the ground.
"The experience of meeting one of our longstanding customers who sadly lost their home will stay with me for a long time," says Jason. "It was incredibly emotional to hear about the impact of the loss in his own words.
"It's also a challenging time for our people on the ground, whether they're our claims officers, our relationship managers or the brokers and adjusters we work with. But with the challenges, we've seen their great passion to help our customers and we're here to support them while they do that".
David Gow, QBE's Head of Major Loss Property Claims and Chad Vigar, QBE's Head of Property Supply Chain, talked Jason and Vivek through their visit.
They shared with them QBE's unique claim lodgement mapping tool, which integrates our claims lodgement data and plots each claim and customer on a satellite image.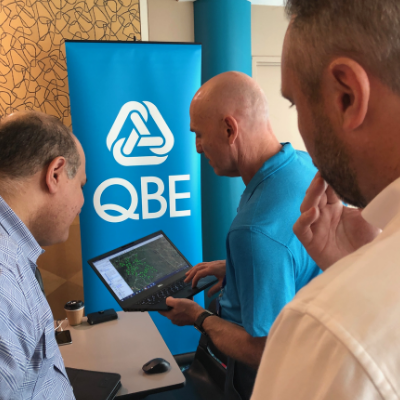 "To get eyes on the ground gives us context to what we're dealing with," says Chad. "It means we know what we need to provide from a supplier perspective and gives us that practical insight about which claims are ours and where they are located so we can respond as quickly as possible."
Spending time in these communities really brought the scale of the loss to life, says David.
"Even as a seasoned claims professional, each event is different. This is not just about bricks and mortar and property and vehicles. There are people behind all these claims.
"It was a real privilege to have our senior managers there and for them to want to get an understanding of what's happening in a place like Batemans Bay."
Read the latest updated information for your customers affected by the bushfires.