QBE's new digital claims tool aims to make it easier for brokers to lodge home claims
The tool allows us to allocate property suppliers more quickly
Log onto Partner Portal to use the tool.
QBE's new digital claims functionality aims to make it even simpler and easier for brokers to lodge home claims to help customers get their lives back on track.
The new claims tool for Home Pack (HPK) builds on last year's claims lodgement enhancements, including our COVID-19 Business Interruption claims tool, says Arron Mann, QBE's General Manager, Short Tail Claims. "We've been testing the new digital home claims tool with brokers over the past few months and the response has been overwhelmingly positive," Mann says.

Benefits of the digital home claims tool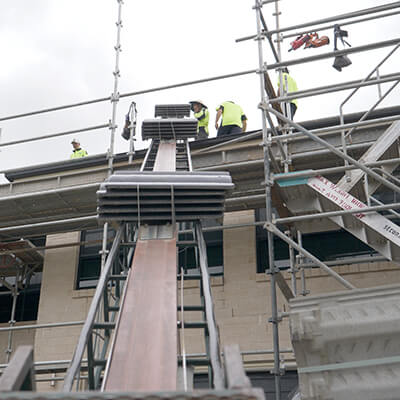 "There are many benefits associated with digital claims capability, but fundamentally it will provide an easy way for our brokers to lodge a home claim. We'll also be able to instantly allocate property suppliers, speeding up the repair process for customers," Mann says.
QBE's claims strategy is built on using digital innovations to make it quicker and easier for brokers and customers to lodge claims, but also to get the right suppliers to their home to get things moving, explains Mann.
"We continue to work with our suppliers to ensure there are strong agreements and servicing levels in place to support our digital claims strategy. The digital question set allows us to triage each claim and determine who the best suppliers will be to help that situation."
The broker experience
Sherri Peters, a claims specialist with Adroit Insurance & Risk welcomed the new digital claims approach. "It makes it really easy for me to lodge a home claim for my customers. It's simple and quick and ensures I can allocate the suppliers and they are contacted to get the claim moving.
"On a number of occasions, the suppliers have contacted me within hours of lodging a claim to confirm allocation and contacted insureds," Peters says. "It also gives me the opportunity to process the claim as a straight through process if required, which is fantastic. The more opportunities to service my customer quickly and efficiently the better."
How to lodge a claim form
The home digital claims tool provides a quick and easy claims lodgement process that directly connects customers to a property supplier for a faster response. Before getting started, ensure you have your policy number, date of loss and claims details ready.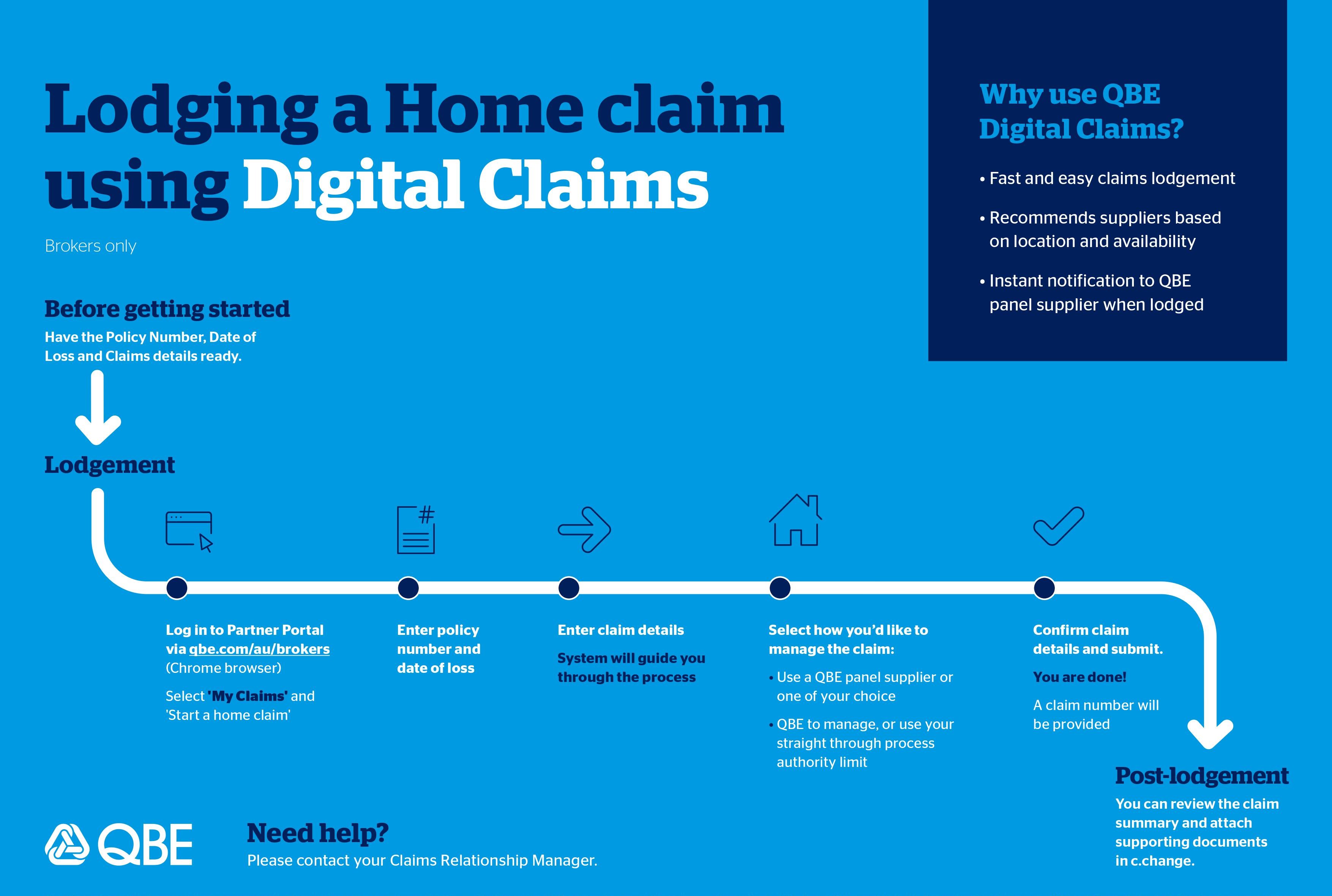 To get started
Log in to the QBE Partner Portal
Click on 'My Claims' in the action bar
Submit a claim by clicking on the 'Start a home claim' button
If you have any questions watch our how to video and you will find FAQs to help you on the My Claims page or contact your Claims Relationship Manager.
Find out more about QBE's commercial householders policy.
The advice in this article is general in nature and has been prepared without taking into account your objectives, financial situation or needs. You must decide whether or not it is appropriate, in light of your own circumstances, to act on this advice.