Our new Workers Compensation claims process enhancements will help employers manage their claims costs, while also helping employees get back to work after an injury on the job.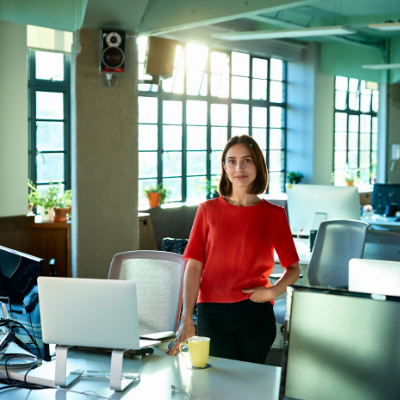 Support from employers significantly improves return to work and claims outcomes for injured people, says James Hay, QBE's Head of People Risk Claims Strategy and Performance.
For example, injured people are seven times more likely to return to work when there is continued support throughout their recovery process, and four times more likely to return to work when there is contact made with them within three days of being injured1.
"We wanted to take a different approach to enable a better outcome for injured people and employers," Hay said, adding that the team turned to the behavioural insights field for scientific support.
What is behavioural insights?
Behavioural insights draws on an evidenced-based approach of psychology and sociology and pulls it all together to understand more about how humans behave and how we can positively influence their behaviour, says Renae Harris, QBE Behavioural Insights Team Manager.
"For QBE it's important that we understand our customers and we also understand why they're making those decisions and help them to better improve the outcomes of their claims," she said.
We've used our behavioural insights expertise and principals to add some new features to our claims process that aim to:
Give employers strategies to start managing return to work sooner
Help employers understand their role and support them to take a leading role in their employee's return to work
Help employers remove barriers with managing claims, supporting the reduction of claims costs
Support workers with their recovery.
Our new communication resources
We've also developed a suite of new automated communication resources, including proactive emails, a personalised video with interactive Q&A and an employer toolkit. These are all sent to employers – or brokers – once a new claim is lodged.
Specifically, customers will now receive:
An email from wccustomer@qbe.com – Workers Compensation Customer mailbox containing the claim number within one to two business days of lodgement, and a link to watch their video
An interactive personalised video, with seven questions to answer helping us to provide strategies to kickstart return to work for their employee
A confirmation email following completion of the video, detailing next steps.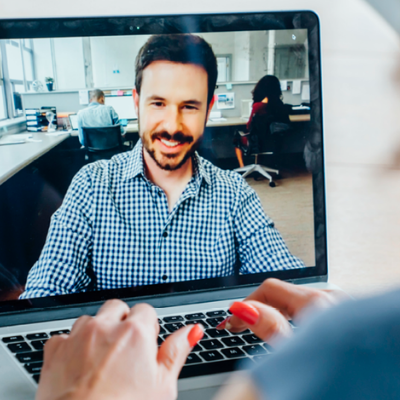 Case manager contact remains an important part of the process and they will be on hand to talk through the claims from the employer's perspective, provide help to remove potential barriers and make a plan to maximise chances of a successful claim outcome for all.
This new approach supports both employers and employees in their return to work journey by:
Empowering employers and ensuring they have the information they need
Identifying opportunities that can be addressed early in the claims process to reduce friction and make return to work easy
Providing targeted support and expertise for employers where it's needed.
For further detail about how these new features work at the claim level, we've put together some Frequently Asked Questions for you.
Our customer toolkit
We recognise that navigating Workers Compensation claims isn't everyone's full time role which is why we've developed some easy to digest articles to help employers understand how they can help their employee.
These articles are available now and can be shared with your customers who may be managing Workers Compensation claims.
We've also developed a tailored suitable duties worksheet to guide employers through identifying suitable duties in partnership with the worker.
All these Workers Compensation resources are available on our new Workers Compensation claims information page
.
---
1 The National Return to Work Survey. The Role of The Employer and Workplace Australia and New Zealand: 2013, Safe Work Australia 2014