Taking off shoes before entering a customer's home. Asking permission before using a bathroom. Respecting cultural differences.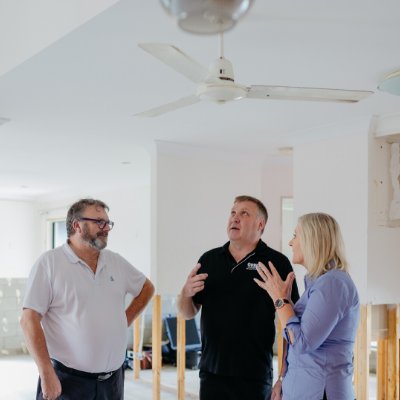 QBE's new Supplier Customer Charter is bringing together small and large measures to alleviate some of the stress customers can experience in the aftermath of a claim.
The Supplier Customer Charter is a set of six core standards that customers can expect from QBE and its property supplier network throughout the claims recovery experience.
It's been given its first road-test during this season's unprecedented extreme weather events, with bushfires, hailstorms, torrential rain and flash flooding affecting many Australian communities.
The Charter was developed by QBE and its property supplier partners following research from customers around what matters most to them when they allow contractors into their homes.
The six principles that make up the Charter are:
Respect – We respect the customer's home, property, privacy and belongings as if they're our own
Understand – We take the time to understand the customer's needs and explain every step of the way
Response – We keep the customer updated and when the unexpected happens, we let customers know what's going on
Pride – We match the right people to the job and are proud of the quality of our work and service
Support – We're there for the customer and if something goes wrong we'll own it and make it right.
Flexibility – We seek options to offer choice for the customer's situation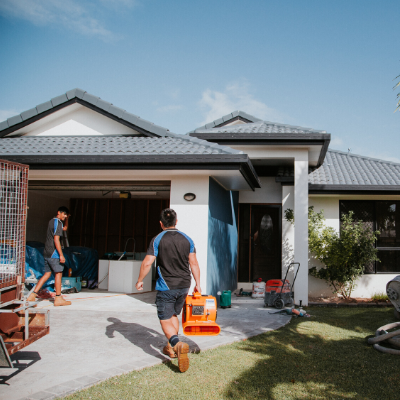 The Supplier Customer Charter has been extremely useful as we focus on helping customers recover and rebuild from the unprecedented season of natural weather disasters, says QBE Chief Claims Officer, Jon Fox.
"The claims experience can be a particular traumatic time in a customer's life, particularly in the wake of extreme weather events where a whole community can be affected," Jon says.
"Our Supplier Customer Charter aims to help alleviate some of the stress by making sure all the contractors who enter their home follow an agreed set of guidelines that work towards making them feel supported and respected.
"Every one of our supplier partners now has our Charter and its six principles signed and framed in their office as a constant reminder of our common purpose.
"We're also running bi-weekly video conferences with our network to keep them updated on what's happening on the ground, what our customers' urgent needs are, and how we can continue to work together to help customers get back on their feet.
"The feedback so far has been positive, with our property suppliers feeling like a true partnership model has been established. We're seeing our suppliers becoming an extension of our business and an integral part of our customer's experience – which is precisely what we set out to achieve."
How we're working with Sedgwick's on bushfire claims



Read more about QBE's Property Supplier Network