Article
How to access QBE's extended wellbeing support offering
Bushfires. COVID. Lockdowns. Floods. These events can have a significant impact on the mental health and wellbeing of customers and the broker partners who support them.
"QBE's recently expanded wellbeing support offering, delivered in partnership with Assure Programs, offers practical help in these difficult circumstances," says Elliot Hill, Managing Director Business, QBE AUSPAC.
"In these events, our priority is to not only support customers and brokers with their claims, but to provide practical support to help them increase their resilience and reach their best.
"The program provides QBE broker partners and QBE customers access to free psychological counselling support, and we're pleased to share we've recently expanded it to include a financial counselling offering."
About the Assure wellbeing program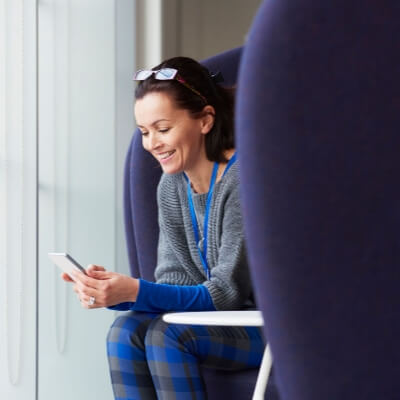 Brokers and customers can access up to three free confidential counselling sessions with a professional psychologist, plus up to three sessions with a qualified financial counsellor.
While the counselling sessions for psychological support have been available for all QBE brokers and customers since 2019, QBE has extended the program to include financial counselling as part of QBE's response to the east coast flood and storm catastrophe, says Hill.
"We know many of our broker partners are going above and beyond to support customers – and facing extremely challenging circumstances as they support customers in flood-affected areas – with many personally affected themselves.
"Assure can provide help with mental health management, building resilience and more," adds Hill.
"Our broker partners are integral to our success, so it's important to us to look after them in the same way we support our people."
How to access Assure services
All our employees, brokers and customers have access to the wellbeing program free of charge. That's six sessions in total.
To book your free sessions:
Call Assure on 1800 808 374 and explain you're a QBE broker and advise which service(s) you'd like to access.
Customers can also access these sessions the same way, advising they're a QBE customer.
Both offerings are available until June 30, 2022.