Article
Managing a successful return to work after injury or illness
'Good work' can have positive mental and physical health benefits, and is a key part of recovering from an injury or illness
The sooner a return to work can be managed, the greater the likelihood of the return being successful long-term
With a greater percentage of the working population forecast to come from a more mature age group, being able to manage a successful return to work after illness or injury is going to be increasingly important for businesses.
Successfully managing an employee's return to work after illness or injury has huge benefits for all. 'Good work' has positive mental and physical health benefits, while a long absence from work can have detrimental effects1.
When you factor in the business benefit of workers returning in a timely fashion – workers compensation costs, time and morale among them – it's clear that having an effective return to work program is important.
By carefully managing an employee's reintegration into the workplace at the earliest opportune moment, it significantly increases the chances of that return to work being successful, too.
Research shows that while after a 20-day absence there's a 70 per cent likelihood of the employee successfully returning to work. If that absence extends to 45 days the likelihood decreases to 50 per cent, while after 70 days that possibility drops to 35 per cent2.
"Managing an employee's return to work after injury or illness is critically important," says Julian Mancini, Injury Management Advisor at QBE.
"And to do it successfully, that return has to be safe and durable, medically appropriate, involve meaningful tasks, and be graduated and progressive."
Successfully managing a return to work program
Every business should have a clearly defined Injury Management System in place, in which everyone in the business can access and follow in the event of an injury.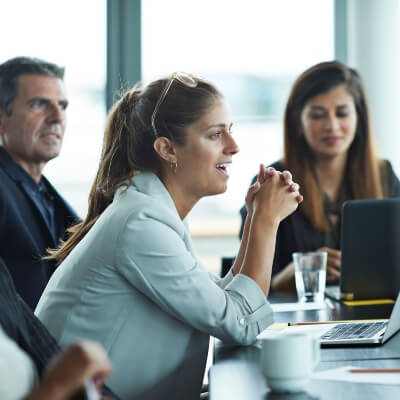 In order to run a successful return to work program, it's important to appoint a return-to-work coordinator.
"This needs to be a proactive, organised person, who's a good communicator who will establish, coordinate and monitor a return to work program, as well as liaise with relevant parties along the way," says Mancini.
"These claims can be complex and last a long time, so it's essential your return-to-work coordinator can empathetically manage all of that."
The return to work process should be communicated and promoted internally to staff, ensuring the system is accessible and understandable. Early intervention – which relies on early reporting – is vital, and the steps taken immediately after an injury occurring should be defined – for example, first aid, informing stakeholders and lodging a claim.
The benefits of a strong return to work program
We're an aging population and, says Mancini, as people stay in the workforce longer the risk increases around the severity and duration of workers compensation claims, and return to work outcomes.
"In addition, for the more mature workforce, which is classed as anyone over the age of 45, there's increased cost of surgery, increased risk of redeployment and increased likelihood of a settled claim.
"The best outcome for everyone is a return to work."
By having robust return to work processes in place, businesses can help create an environment that can bring out the best in employees of all ages, and meet ongoing staffing requirements as demographics shift over the coming years.
By navigating this successfully, skills, knowledge and experience can be retained by the business, while the worker enjoys physical and mental health benefits too.
Creating your return to work program
A return to work program contains a number of key elements and pieces of information:
The names of the employer and the worker
A description of the program's goal
The actions to be taken to enable the worker to return to work (and who is responsible for taking each one) and,
A statement declaring whether the worker agrees to the content of the program.
When creating the plan, it's important to give workers the opportunity to contribute, listening to their suggestions as to how it could work, as well as considering their concerns.
Identifying suitable duties, aligned with the restrictions outlined on the medical certificate, is a key element of the return to work program, so it's important to consider the education, skills, experience and skill level. For guidance, you can download QBE's Suitable Duties worksheet.
"You need to avoid any work that may seem tokenistic or could be demeaning," says Mancini, "and, ideally, it will be work that connects them with their usual area of work.
"The return-to-work program is something that has to be agreed upon by both parties, so you need to be prepared to negotiate and have some alternative suggestions available."
It's important that all parties are given a copy when the return to work program is decided upon and, to help the process along, Mancini advises the creation of a 'suitable duties register job dictionary' for your workplace – that is a list of potential return to work roles. This can be sent to the GP at the beginning of a claim, enabling a timely return to work.
Having the correct process in place is important for managing a successful return to work and, done well, will have significant benefits for both the employer and the employee.
For more on successfully managing return to work, view our webinar or explore more of our Q Risk Insights for managing people risk.
---
1,2
https://www.comcare.gov.au/about/forms-publications/documents/publications/rehabilitation/return-to-work-information-sheet.pdf