Our People Risk customers and brokers can access support and coaching from our partner The Jonah Group to help navigate COVID-19 situations.
Each business can access up to 2.5 hours of professional coaching in blocks of 30 minutes each. The sessions can be for one on one sessions or group coaching up to 8 people on an agreed topic. Coaching will be directed towards:
Team, Culture and Leadership: Local and Virtual
Mental Health, Wellbeing and Resilience
Leading safety through change
Additional hours can be purchased subject to requirements and availability.
Please call the helpline on 1300 399 266 between 8:30am and 5:30pm to schedule a 30 minute coaching conversation. The sessions are completely confidential.
Coaches available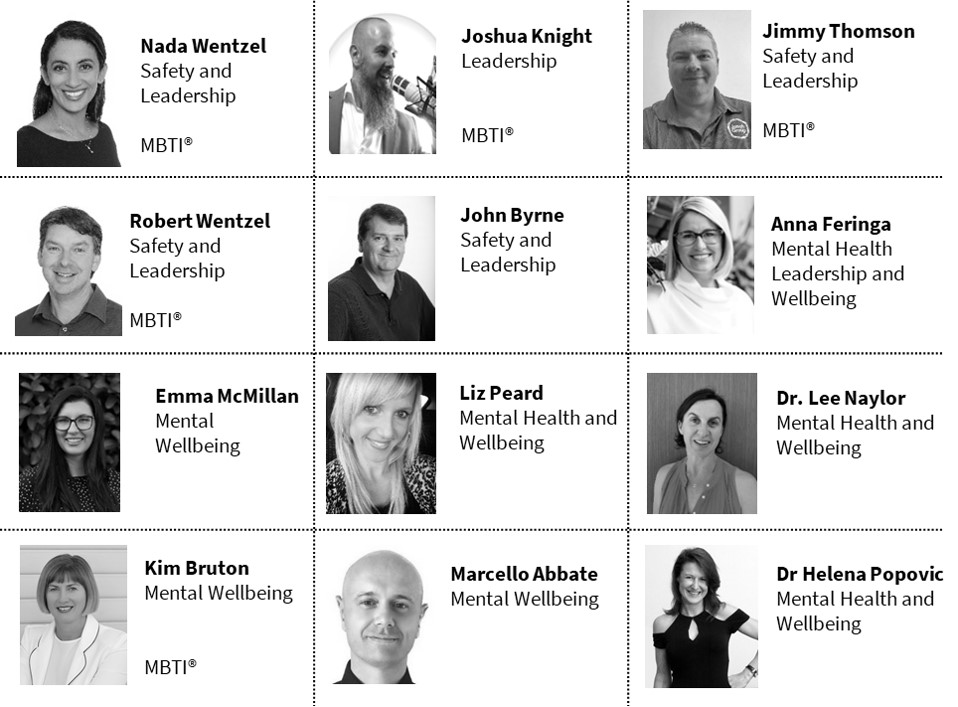 Questions the team can support you with, or set up coaching sessions with you and some leaders to talk through:
How do I help my team deal with the constant change?
How do I balance care for my team with productivity from my team?
How do I get my staff to perform to the same level when working remotely?
How do I build rapport with my team to improve our relationship?
What can I do to ensure I am supporting my team cope mentally when I can't see them?
How to I avoid exhaustion with no end date in sight?
How do I lead effectively from a distance?
How do I ensure I have the right procedures or people on the jobs to ensure safety?
How do I keep my team focussed on safety during COVID?
How do I prevent human error in safety critical tasks given all the changes?
You will be asked to provide your name, position, employer name, email address, phone number, QBE product and code word. Please select the code word which best describes your relationship with QBE:
'Superman' - QBE Workers Compensation policy holder
'Wonder Woman' - QBE Accident and health policy holder
'Bumblebee' - NSW Workers Compensation customers
'Tarzan' - QBE self-insurance customer
'Elsa' - Broker partnering with QBE
The helpline* is available from 3 April 2020 until 31 December 2020.
Conditions
The coaching helpline is available to insurance brokers working with QBE, QBE People Risk policy holders or customers who QBE currently manage workers compensation claims. Our brokers can access the helpline for coaching about their business or in relation to their client in line with the 2.5 hours available.
---
* Helpline: Please note this coaching helpline is for QBE customers and brokers only. All coaching is confidential and may be recorded for training purposes. If you prefer not to be recorded, please advise the receptionist. This is a coaching service only. The services, including any information provided during the provision of the services, do not constitute legal, financial or medical advice. You must rely on your own inquiries as to the suitability of this service, and any information provided, for your specific needs. For any concerns relating to your physical or mental health or the health of a close friend or relative, please seek advice from a healthcare professional.
COVID-19 webinar leadership series
We've developed a webinar series to assist our People Risk customers in setting up a work from home workforce, looking at how to create a virtual risk culture and maintain a productive and safe workforce. These are available on-demand for you to watch at a time that suits you, ANZIIF points are available for selected sessions.
The advice on this website and in our webinars is general in nature and has been prepared without taking into account your objectives, financial situation or needs. You must decide whether or not it is appropriate, in light of your own circumstances, to act on this advice.