Whether living in a detached house, terrace, townhouse or unit, an Australian's home is most definitely their castle. And despite affordability continuing to be a challenge in some capital cities, our appetite to understand, debate and discuss property endures.
This is the 16th year QBE LMI has partnered with BIS Oxford Economics to present the QBE Australian Housing Outlook. It includes state and territory analysis and forecasts of house and unit prices for the next three years. The report also provides information about Australia's population growth, migration activity, economic indicators including the cash rate, the first home buyer landscape, investor outlook and stock composition.
Welcome to the QBE Australian Housing Outlook

Housing market challenges
This year, a key theme of the QBE Australian Housing Outlook is the influence of units. The interplay between demand, supply and lending activity paints a compelling picture of the market and how, set against historic low interest rates, it has arrived at its current state.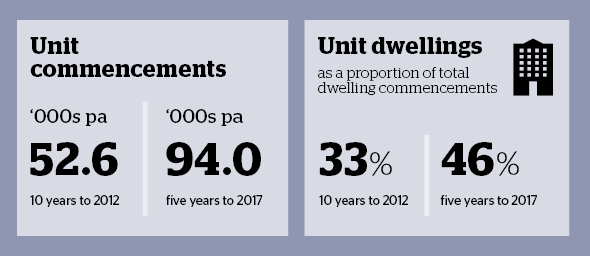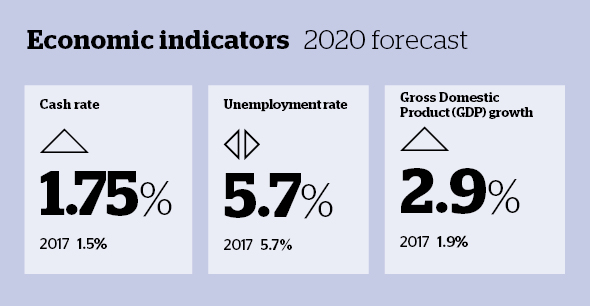 Don't miss the updates on Australia's mining regions or the regional analysis, including, for the first time, Toowoomba and Launceston.
There's also a special feature on regulator policy and its effect on investor lending – one of the main drivers of the property market.
Whether as a first home buyer, upgrader, downsizer, investor, renter or property industry participant, Australia's enduring love affair with the spaces in which we live shows no sign of abating.
Download our Housing Outlook Update 2018