Article
What the BOM's summer outlook means for Australia
Coming months are likely to see average-to-above average cyclone activity and rainfall
The chances of La Niña forming are around 70 per cent
Preparation is key to minimise damage to property during high-risk weather season.
The Bureau of Meteorology (BOM) has issued a severe weather outlook for October 2021-April 20221, and shared its forecasts for what's in store for summer 2021/222. The weather authority is forecasting increased cyclone activity and above-average rainfall in the coming months.
This is due, in part, to the El Niño-Southern Oscillation (ENSO) outlook, which was raised to La Niña ALERT3 in October 2021. This means the chances of La Niña forming are around 70 per cent - triple what they normally are.
The BOM has also provided insights into the temperatures we can expect and the likelihood of wild weather across the nation. Here's what you need know.
Increased risk of cyclone activity
Due to the increased chances of a La Niña developing in the tropical Pacific Ocean, the BOM Severe Weather Outlook forecasts an average-to-above-average number of tropical cyclones in November 2021 and April 2022. Between nine and 11 cyclones typically develop in the Australian region each year, four of which, on average, cross the coast3.
Tropical cyclone activity stems from tropical lows – and, even if they don't develop into cyclones, they can still cause thunderstorms, damaging winds and increased rainfall, which brings the possibility of flooding.
Across the country, there's a 65 percent chance of more tropical cyclones than usual. In the Western region that figure comes in at 61 percent, in the Northwestern sub-region 62 per cent, the Eastern region 66 per cent, while in the Northern region that figure stands at 57 per cent.
Above average rain and flooding forecast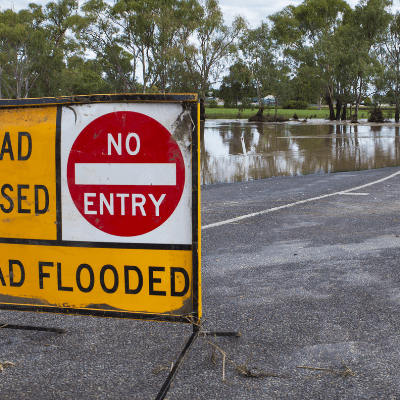 This year, we've already seen average-to-above average rainfall across Australia.
Over the coming period (November to January), the eastern two-thirds of Australia is likely to see more wet weather, with above-average rainfall forecast for most of the country. Western Tasmania is the exception, with rainfall expected to be below average.
As a result, there's an increased chance of widespread and prolonged flooding across much of the country, even in areas that have previously been dry, with homes, businesses and farms all at risk of damage.
The first rains of the northern wet season are due to arrive earlier than typical, too, with November rainfall forecast to be above median for most of Australia, meaning that the window of opportunity to prepare for an increase in heavy downpours is shorter than it typically would be.
Storm season – clouds are gathering overhead
Storm season has started early with multiple parts of Australia experiencing severe storms in recent weeks.
Typical Australian summers often bring these types of severe thunderstorms, accompanied by large hail, damaging winds and even tornadoes.
Thunderstorms are predicted to be more frequent in northern New South Wales, southern Queensland, inland Western Australia and across the tropical north during the summer season.
Warmer days… and nights
Summer is unsurprisingly set to bring warmer weather across the nation.
Maximum temperatures are likely to be warmer than average in the west, along the northern coast and parts of the south-east, but cooler than typical in the east. Nights are very likely to be warmer than usual for almost all of Australia over summer months.
Heatwaves, of course, are part and parcel of Australian summers, however due to the increased rain and humidity forecast this summer, we're likely to see fewer extreme heat days than we have in previous years.
Bushfires still a major risk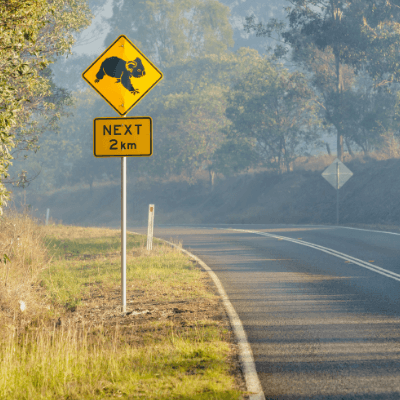 While it may seem logical to equate increased rainfall to fewer bushfires, this is not necessarily the case.
Long-running, large-scale bush fires, such as we saw in 2019-20, are less likely to occur during wet periods, however increased rainfall fuels the growth of grass and other vegetation – and it doesn't take too many warm days to dry out the land.
While the number of individual extreme heat days are set to be lower than in recent summers, grass fires are still a major risk, with above normal fire potential for large areas of the east coast of Queensland and parts of northern NSW, as well as pockets across the country, including Far North Queensland, and the Northern Territory.
Preparing your home and business for extreme weather
In order to prepare for whatever weather comes our way, it's important to take proactive steps to protect your home, family and business.
Maintenance around your property is critically important, so tasks such as ensuring your guttering and downpipes are clear of debris, your roof is secure and undamaged, loose branches are removed from trees, and grass is kept short are simple undertakings that could make all the difference.
In addition, it's also a good time to review your insurance policy and sums insured – with costs of many things having risen over recent times, it's wise to double check you've got the cover you need.
You can also get prepared for extreme weather using some of our resources, created to help homeowners and businesses reduce the risks they face.
For homeowners, we've developed checklists for cyclones, storms and bushfires, and we've created checklists and content to help businesses prepare for cyclones, storms and bushfires, too.
Find out more about QBE Home Insurance
Find out more about QBE Business Insurance
---
1 https://media.bom.gov.au/releases/904/cyclones-flooding-risk-highlighted-in-bureaus-severe-weather-outlook/
2 http://www.bom.gov.au/climate/outlooks/#/overview/summary
3 http://www.bom.gov.au/climate/cyclones/australia/