Article
How insurance helped protect this small business
Larrissa Kek had only been in her new shop for five weeks when the business next door suffered a fire that shut its doors for nearly a year.
Kek's business, a children's retailer and online shop called Royal Bub n Tots based in Dubbo in Central Western New South Wales, was luckily untouched by the devastating fire, but she watched the toll it took on her neighbours.
"It was devastating for them because they had no income and no trade for a good eight months until they slowly rebuilt," says Kek. "Once it was rebuilt they had to start from scratch and build their clientele back up.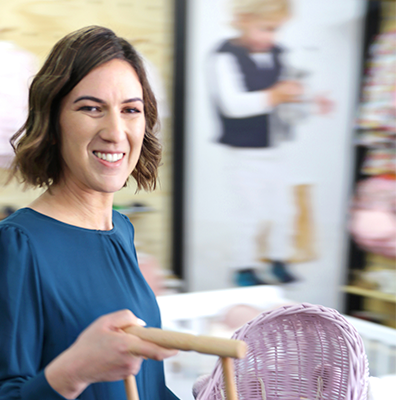 "Luckily my shop was all fine," Kek recalls. "But it made me question whether I had business interruption insurance, which I didn't. That day I made sure that I added the business interruption insurance onto my policy."
After, what she calls the "wake up call" of the fire, Kek worked with her local insurance broker Emily Mealey to update her cover to include business interruption insurance.
"Insurance is very important because if something was to go wrong at least I know I'm not alone," Kek says. "I have lots of children that come in and accidents could happen. And I know that I've got the safeguard of insurance behind my business."
Kek's needs have changed over time as her business has grown, she's moved into larger premises, acquired more stock and started holding in-store events.
"I needed to look at making our contents insurance a lot higher and I also spoke to my broker about liability insurance because we started doing a lot of pop- up events in my shop and I really wanted to make sure we were covered just in case an accident happened."
Royal Bubs n Tots also includes a successful online retail arm.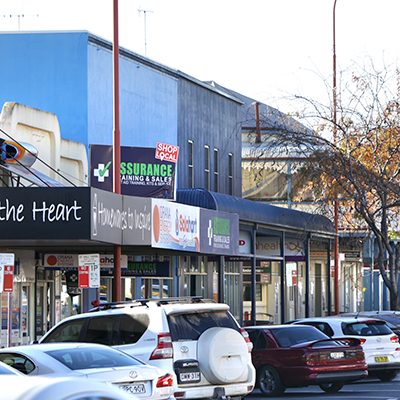 "It's very busy, so I honestly think it's like having two shops."
Kek's website is linked to its physical premises and sometimes there can be a purchase in store and online at the same time. "It can get a little bit messy sometimes with stock and it keeps me on my toes.
"And with the online shop growing, my broker and I have been looking at cyber risk and insurance as a next step."
In common with Australia's other 2.2 million small business owners, Kek lives and breathes her business.
"My business is like a fourth child to me," she says. "When it comes to choosing products that we sell in-store I look at what I would use for my own children. I really like organic and natural fibres. Baby skin is so delicate so when I'm sourcing products that's the first thing I look at.
"QBE Insurance is very important to me and my business. Having a fantastic broker to help me get the right insurance makes it so much easier because when I go home at night I know that my shop and contents is nice and safe. If there was something to go wrong, I've got it all covered."
Read more about QBE's small business insurance.