Article
Three considerations before buying a motorcycle
From zipping around town to adventuring across the country, there are many reasons people become motorcycle enthusiasts.
After learning to ride one, investing in a motorcycle is a big commitment, so it's important to carefully consider your needs before plunging into the purchase.
QBE's Motorcycle Customer Service Manager James Canny has more than 27 years' experience as an instructor, examiner and rider. Here he highlights key considerations from an expert's perspective.
1. Motorcycle style
Choosing the style or type of motorcycle is the most crucial decision and it needs to be considered before anything else, says Canny.
"There's so many styles of motorcycles to choose from, it can be overwhelming to decide. It's helpful to consider your personal preferences, such as affordability, experience level and comfort practicality to narrow down your decision," he suggests.
"You really want to think about what kind of riding you will be doing. Are you going to be using the bike strictly for commuting, country trips or more sporty riding?"
"If you're interested in a motorcycle that can ride long distances, a touring bike could be considered. For day trips into the mountains to take advantage of the twisty roads, perhaps a sport bike. However, if you're going to be commuting in daily traffic, a scooter style could be more suitable," Canny says.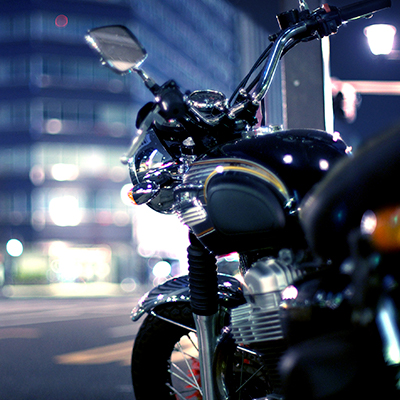 2. Motorcycle comfort
Comfort is a high priority for a motorcycle purchase, according to Canny.
You want to be comfortable and you need to decide which riding position you would like to be in while riding. Do you want to be in a relaxed-style cruiser riding position, upright position or sports position such as head down and aerodynamic?
"The best thing to do is to sit on as many motorcycles as you possibly can to ensure you like the riding position of the bike you're interested in. Try different models, makes and designs and remember to always ask before throwing your leg over someone else's bike - even in the showrooms it's polite to ask first," he says.
"The more comfortable you are on your motorcycle can equate to safer riding experience. If you're on a motorcycle that you're comfortable on, you'll be more relaxed, will be able to concentrate better and enjoy the experience overall."
3. Motorcycle budget
A motorcycle is a passion purchase for most people, so budget constraints often stretch when the heart lands on a bike.
However, Canny offers helpful insights that people may not factor in when considering buying a motorcycle.
"There's many associated costs with a motorcycle purchase, such as the correct gear and accessories. But the cost of insurance and on-going maintenance should also be considered," he says.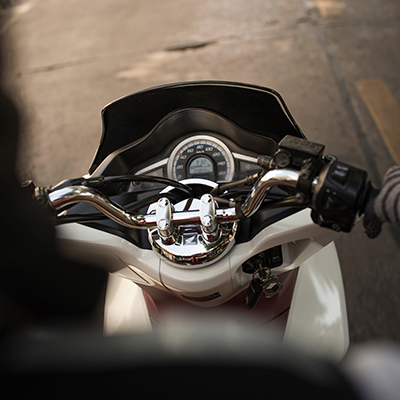 According to Canny, there's many motorcycle dealers in Australia who are authorised QBE representatives, which means they can give you an insurance quote and even a policy on the spot based on the motorcycle you're interested in.
"This is helpful because motorcycles have different insurance premiums based on the type of motorcycle. For example, high-powered sports bikes that have lots of plastic bodywork will cost more to insure than a bike with no plastic body work i.e. an exposed engine," he says.
In addition, the decision to buy a brand new or used motorcycle can have a long-term effect on the overall cost, which is a decision that should be weighed up.
"New motorcycles are more expensive yet come with warranty. Used motorcycles are cheaper but there may be hidden costs in maintenance," Canny adds.


*Our competitive price offer
We guarantee to beat our competitors' prices on motorcycle insurance policies (excluding our Platinum Cover). This also applies to existing QBE motorcycle insurance policies that are on renewal. This offer is based on our standard price compared to competitors and other conditions may apply. This offer is valid for the first 12 months of insurance only, after this premiums will be charged at the competitive QBE standard rate. We only agree to beat the price of APRA authorised insurers who hold an AFSL issued by ASIC. The guarantee does not apply to any free offers of insurance