QBE announces first Global Disaster Relief and Climate Resilience Partnerships
PRESS RELEASE
International insurer, QBE, today announced its first global disaster relief and climate resilience partnerships with two of the world's leading humanitarian agencies, Red Cross and Save The Children.
QBE Group CEO, Pat Regan, said the new, three-year partnerships will support the rapid mobilisation of support for disaster relief activities in response to catastrophic events, and support disaster preparedness and climate resilience initiatives for vulnerable communities.
"We know that when disaster strikes, it's vital that resources can be deployed quickly to support communities, both in the immediate response and to assist in the long-term recovery.
"As an insurer, our immediate priority in the wake of disaster is the safety, wellbeing and ultimately recovery of our customers and the communities in which they live.
"Through these new, three-year partnerships we're able to support disaster recovery initiatives and enable the rapid deployment of vital resources, through two of the world's most highly respected and trusted international disaster relief agencies - Red Cross and Save The Children."
"We know that increasingly unpredictable and potentially more severe weather-related events have the potential to cause significant economic and social consequences," Mr Regan said.
"By redirecting a portion of the funds to climate resilience projects, we can support the efforts of communities to protect themselves from physical risks and potentially mitigate future disaster."
Judy Slatyer, CEO of Australian Red Cross said: "Every day we are witnessing and involved in the human impacts of extreme weather and expect the need for assistance to grow as we see more frequent and intense disasters.
"Our focus has always been on supporting local communities to respond effectively at times of crisis. Just a few months ago we stood alongside our international colleagues and supported them to provide assistance to millions of people affected by widespread flooding and landslides across South Asia. When Tropical Cyclone Penny hit back in May, we provided support to Solomon Islands Red Cross so that they could provide health, shelter, and water and sanitation services to more than 1,000 people.
"These exciting partnerships, which uniquely brings together QBE, Red Cross and Save the Children, will help us to deliver this vital work. Given the scale of the humanitarian impacts of climate change, we are very pleased that QBE is putting its resources and knowledge into addressing this issue."
Save the Children Australia's CEO Paul Ronalds said: "From deadly disasters to brutalconflicts, children across the world are facing life-threatening humanitarian crises at unprecedented levels, all exacerbated by climate change. Our partnership with QBE goes to the core of this challenge and will help communities to become more disaster resilient; so we can save more lives and rebuild when disaster strikes."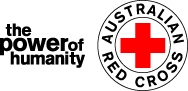 ---
QBE is listed on the Australian Securities Exchange (ASX) and headquartered in Sydney. We employ more than 12,000 people in over 31 countries. QBE is a general insurance and reinsurance company. Across our operations we offer commercial, personal and specialty products and risk management solutions to our customers. Our purpose is to give people the confidence to achieve their ambitions.