QBE Insurance (International) Pty Limited - Branch Office
QBE has been represented in New Caledonia since 1887 – initially through an agency and since 1994 as a branch office. Our team has built a reputation for local knowledge, technical expertise, and claims settlement. QBE New Caledonia provides a full range of insurance policies, focusing on meeting the needs of both small- to medium-sized enterprises and large corporate companies. We specialise in Commercial Property, Householders' Property and Motor Risks cover.
We share our expertise with our valued network of brokers and work with them to provide tailored insurance solutions for the complex and variable exposures of commercial clients. We also provide clients easy and affordable solutions to cover their personal risks.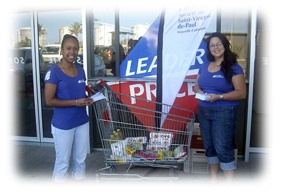 QBE in the community
Helping people regain their dignity
QBE New Caledonia actively supported the Saint Vincent de Paul charity, which assists the less fortunate members of society. The charity is very active in New Caledonia, running several social grocery stores and clothing shops where needy people come to buy food or clothing at very low prices. Based on the feedback received from the shoppers, the opportunity to buy items at such affordable prices rather than receiving free handouts is helping to increase their self-esteem.
QBE has donated funds to help with the purchase of sewing machines, steam irons, ironing boards, and other equipment used to prepare the second-hand clothing for resale.
QBE staff have also volunteered to help with the charity's collection of items outside shopping centre exits during the Christmas shopping rush, which has resulted in record-breaking donation levels.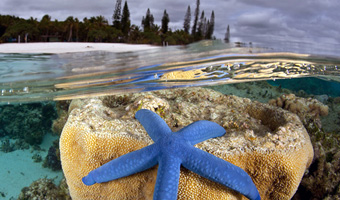 Made possible
Helping keep the lagoon clean
QBE provided insurance cover for the upgrading of a marine outfall for the discharge of nickel waste water.
With a sizeable share of the world's nickel resources, New Caledonia is one of the largest nickel ore producers. It is also home to a beautiful reef and lagoon that is included in UNESCO's World Heritage List.
The US$30 million upgrade project included the construction of a brand new underwater pipeline diffuser to replace the old outfall and minimise potential environmental risks.
QBE's Contract Works and Construction Liability Insurance is helped keep the lagoon as a healthy and clean habitat for an amazing array of coral and fish species.
Privacy Policy. We use a small number of cookies on this website to make the website as useful as possible. None of these cookies collect any personal information. To find out more about these cookies and how to control their use, see our Privacy and Cookies Policy.
Ok, I agree