QBE Insurance (International) Pty Limited - Branch Office
QBE commenced operations in the Solomon Islands in 1994 as a branch office, following a portfolio acquisition.
Today, we are the leading commercial and business insurer in the Solomon Islands and provide a wide product range with distribution through insurance brokers. Our team of local professionals has an in-depth knowledge of the country's environment and exposures, enabling them to develop tailored insurance solutions to help local businesses and individuals manage their risks. We have also built a reputation for quality claims management and remain committed to continuously improving our service levels.
QBE offers a wealth of specialist expertise to the Solomon Islands market and a range of product areas in the corporate and commercial markets as well as in personal insurance. Our team continues to develop and offer flexible insurance solutions that can be tailored to help meet individual client needs.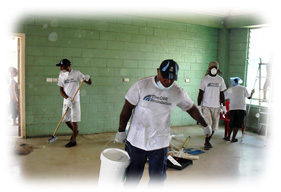 QBE in the community
Touching the hearts of patients
QBE Solomon Islands supports the National Referral Hospital through donations of everything from bedding to cleaning equipment to painting supplies. QBE staff also participate in an annual maintenance day at the facility, helping to clean and paint various parts of the hospital including the surgical ward as well as the outpatient area.
Assistance was also provided to other local charities such as Disability Support, with desks, chairs and teaching and learning materials purchased by QBE being used in the care and education of children and young people with special needs. QBE Solomon Islands also supported World Vision in helping young people in Honiara make better life and career choices.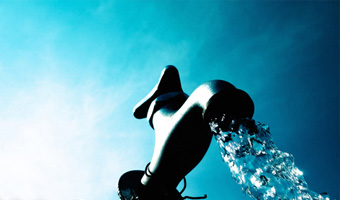 Made possible
Assisting with access to safe water
QBE provided insurance cover for the upgrade of the water supply network for two key townships: Honiara, the capital of the Solomon Islands; and Auki, the capital of Malaita province, which has the highest population in the country.
Honiara's and Auki's irregular water supply is now a thing of the past. Between 2012 and 2014, a Japanese Government aid programme financed a US$17.4 million project to provide safe, clean and easily available reticulated water to the two townships. The project has improved water services and the livelihoods of people in both areas.
QBE insured the construction project that included borehole drilling works, laying of water conveyancing pipelines and construction of water transmission pump stations, distribution reservoirs, and turbidity reduction facilities.
Privacy Policy. We use a small number of cookies on this website to make the website as useful as possible. None of these cookies collect any personal information. To find out more about these cookies and how to control their use, see our Privacy and Cookies Policy.
Ok, I agree