Protect your company and executives
Professional liability insurance is a key component of risk management in today's business environment of increasing personal accountability. It is essential to protect your company and your executives with cover against legal liability, the threat of litigation and potential resultant damage.
QBE Vietnam's Professional Liability Insurance will enable you to operate confidently, secure in the knowledge that your potential professional liability exposures are covered. We help minimise the risk for businesses and professionals across a broad range of industries.
Professional Indemnity Insurance
This cover protects professionals against a wide range of potential actions arising from breaches of professional duty.
Scope of Cover
Out-of-court settlements
Compensatory damages awarded by the court against the professionals
Defence costs and expenses
Breach of confidentiality
Contractual liability (Tort liability)
Defamation
Infringement of intellectual property rights
Joint-venture liability
Loss of documents
Trade practices and related legislation
Vicarious liability
Automatic Extensions
Compensation for court attendance
Continuous cover
Contractors and consultants
Extended reporting period
Intentional acts
Newly created subsidiaries
Official investigation and enquiry costs and expenses
Public relations expenses
Replacement documents costs
Takeovers
Additional Features
Automatic reinstatement
Previous business
Medical Malpractice Insurance
This cover protects healthcare professionals and the medical establishments in which they operate. It includes:
Out-of-court settlements
Compensatory damages awarded by the court against the healthcare professionals or medical establishment
Defence costs and expenses
Extensions
Coronial/Ministry of Health/Department of Health enquiries
Broader definition of the insured to include doctors
Emergency first aid
Estate and legal representative
Defamation
Loss of documents
Newly created or acquired entity or subsidiary
Run-off cover insured entity or subsidiary
Students
Public relations expenses
Association Liability Insurance
This cover protects not-for-profit or charitable associations against legal liability in relation to the wide variety of risks associated with carrying out activities and providing services.
Scope of Cover
Out-of-court settlements
Compensatory damages awarded by the court against directors, officers, secretaries, committee members (whether salaried or not) of an association
Defence costs and expenses
Costs of appointing legal expertise
Civil proceedings
Successful defence of criminal proceedings
Unlawful default
Breach of trust
Breach of fiduciary duty or breach of warranty or authority
Advance payment of defence costs and expenses
Employee actions
Severability and non-imputation
Automatic Eextensions
Amalgamation/merger estate and legal representatives/spousal liability
Intellectual property
Intentional acts
Loss of documents
Official investigation and inquiries
Preservation of indemnity public relations expenses
Retired officers
Trade practice and related legislation
Optional Extensions
Automatic reinstatement
Extended reporting period outside directorships
Technology Liability - Information & Communication
This cover protects against legal liability arising from the failure of products, services and/or advice.
Scope of Cover
Errors and omissions
Personal injury and property damage
Compensatory damages awarded by the court against the professionals
Defence costs and expenses
Automatic Extensions
Consultants, sub-contractors and agents
Defence costs for breach of contract
Fraud and dishonesty
Intellectual property
Joint venture liability
Defamation
Loss of data
Outgoing principals
Unauthorised access
Optional Extensions
Increased aggregate limit of indemnity
Licensee intellectual property rights
For ICT whitepaper: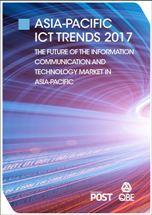 Click here
Directors' & Officers' Management Liability Insurance
This cover protects senior executives against the risk of liability arising from their duties, including:
Out-of-court settlements
Compensatory damages awarded by the court against directors and officers
Defence costs and expenses
Advance payment of defence costs and expenses
Legal proceedings brought against any past, present and future directors and/or officers for wrongful acts committed by them in the course of their duties (coverage is also provided for employees in a managerial or supervisory capacity)
Costs for legally compellable attendance, investigation or enquiry into the affairs of the company
Employee actions brought by fellow officers, directors and employees alleging employment practice errors such as unfair dismissal, unlawful discrimination or sexual harassment
Cover for legal proceedings brought against directors and/or officers while sitting on external positions
Cover can be provided for the company for security claims, employment-related matters and the cost of engaging a public relations consultant in prescribed events
Cyber and Data Security (CDS) Insurance
Our CDS solution provides protection against third party liability arising from unauthorised access to your systems. In addition, we also provide first party protection as outlined below. The cover provided is supported by global reputable Cyber emergency service providers which QBE has partnered with to ensure a smooth and professional handling of the Cyber incidents and claims.
Scope of Cover – Third Party
Cyber, data security and multimedia cover
Scope of Cover – First Party
Data breach notification costs cover
Information and communication asset rectification costs cover
Regulatory defence and penalty costs cover
Public relations costs cover
Forensics costs cover
Credit monitoring costs cover
Cyber business interruption cover
Cyber extortion cover
Extensions
Financial transfer indemnification
Hacker financial crime cover
Loss of or damage to documents
Withdrawal of content
The QBE solution
We have partnered with a number of well-known Cyber and Data Security experts who in the event of a cyber incident will provide immediate assistance to you through a 24-hours emergency hotline.
Please find attached a QBE Cyber and Data Security (CDS) brochure and Coverage Summary (including claim scenario) and please feel free to call your agent / broker for further information.
How to obtain a quote? – Please provide us with the completed proposal form.
Commercial Crime Policy
In Commercial Crime Policy, we will pay the Insured for Loss resulting directly from:
Any commercial crime act committed by an employee including any acts of fraud or dishonesty whether identified or not (acting alone or in collusion with other persons) with the principal intent to cause the Insured to sustain a loss or to obtain any personal financial gain
Any fraudulent act of any other person (which is not Employee and/or director, supervisor of the board or partner of the Insured) including but not limit to any fraud, or theft
---
Important Notice:
The above only serves as a general description of our products and services. For full product details and coverage, please check with your insurance broker, agent or with QBE Vietnam directly.
Privacy Policy. We use a small number of cookies on this website to make the website as useful as possible. None of these cookies collect any personal information. To find out more about these cookies and how to control their use, see our Privacy and Cookies Policy.
Ok, I agree