Working at QBE
At QBE we believe the ability and potential of our people should be realised through their employment with us.
We are committed to helping our people reach their full potential, for the benefit of themselves and QBE, and being rewarded for their performance.
Everything we do is underpinned by our QBE DNA – because we know it's not just what we do that matters, it's how we do it that makes the difference.
We are flexible and pragmatic in the way we allow our people to get things done.
We embrace diversity and teamwork and have set ourselves a number of objectives, detailed in our Diversity & Inclusion Policy, because diversity and inclusion are integral to our culture.
Our global flexible working policy and parental leave transition programs are designed to help our employees balance their professional and personal lives.
As a global insurer that seeks to share best practice across its divisions, we have a highly mobile workforce.
We offer a range of programs to support the development of our employees and have invested in a range of leadership programs in order to develop a team of world-class leaders.
We support the career aspirations of our people through a well-resourced personal development planning process that identifies and supports their current and future needs.

Please be aware that QBE has been informed there are individuals who have been fraudulently representing themselves as QBE employees and using QBE's name and logo in emails and on websites in an attempt to solicit fees from interested job seekers. These individuals do not represent QBE. They do not have access to valid QBE email accounts and have created their own fraudulent QBE email addresses. QBE has reported these incidents to appropriate law enforcement agencies and wishes to notify potential applicants that:
QBE never asks for any money or payments from applicants at any point in the recruitment process.
QBE will also never ask for personally identifying information, including passport information, passwords or any government identifier (such as Social Security Number, Social Insurance Number, National Insurance Number, tax file number, medicare number or similar).
All communication with applicants must come from a verifiable QBE email address and not from an Internet address such as Hotmail, Yahoo, Gmail or mobile line, etc.
Job vacancies in QBE are advertised on the QBE Group Careers Website, as well as QBE Asia LinkedIn site.
Where vacancies exist, candidates are normally required to apply online through our dedicated secured job website.
If you receive a fraudulent employment request, save the message and send to your local law enforcement agency. You may also contact us.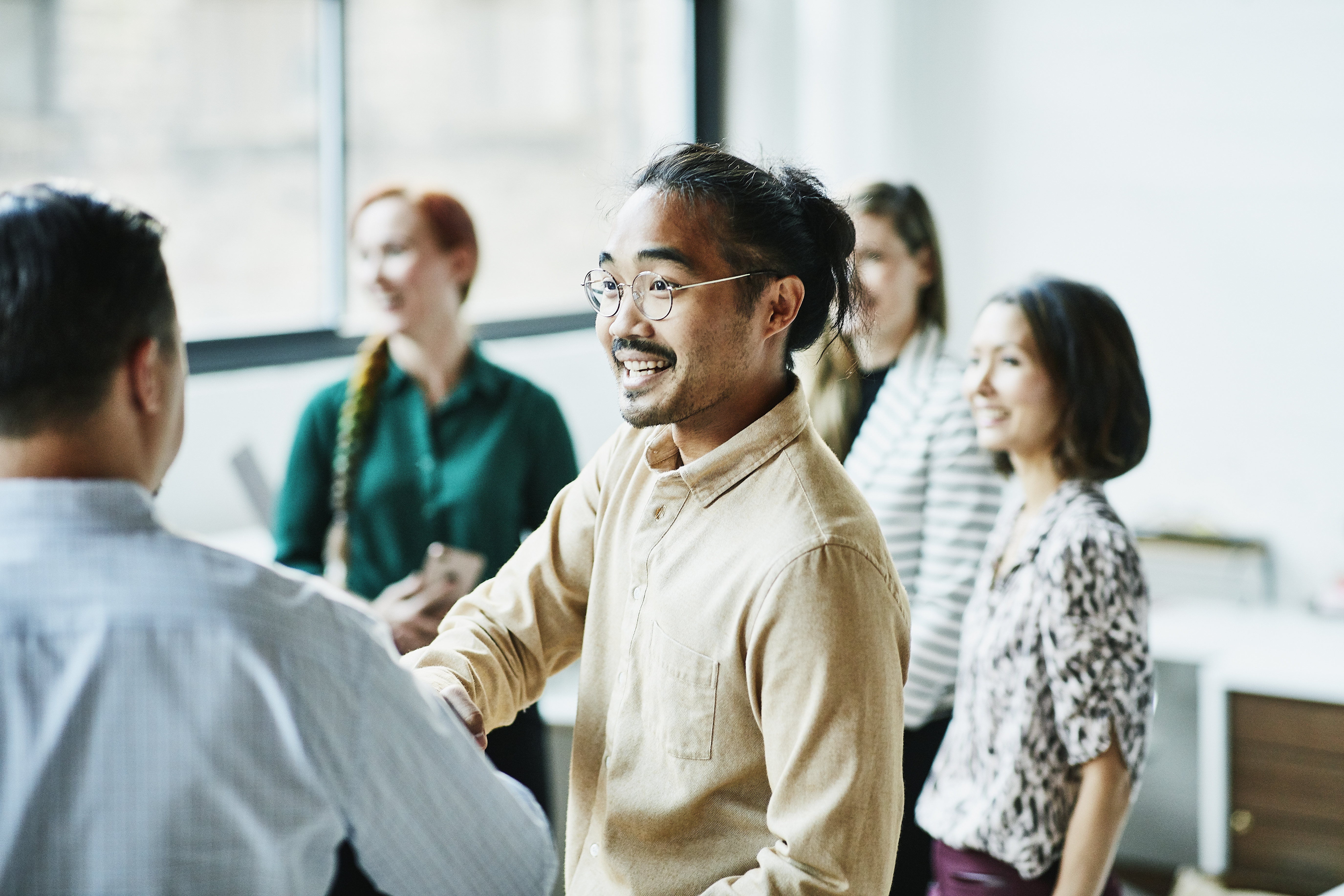 Career opportunities
In order to attract, motivate and retain the best people, we understand that it is important to have a workplace that is responsive to the professional and personal needs of our employees.
Our global business model is designed to develop world-class talent and leadership, which we believe is vital for our future success.
If you would like to join our professional team, find out how by exploring the career opportunities on our Global QBE Careers Website or our LinkedIn site.
Insurance Business Asia List – Top Insurance Workplaces 2022, Asia
QBE Asia featured on the Elite Women List 2021 by Insurance Business Asia
Insurance Business Asia List - Top Insurance Workplaces 2020, Asia
Privacy Policy. We use a small number of cookies on this website to make the website as useful as possible. None of these cookies collect any personal information. To find out more about these cookies and how to control their use, see our Privacy Policy and Cookies Policy.
Ok, I agree