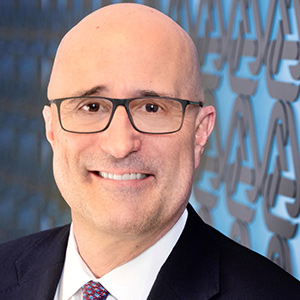 Todd Jones
Chief Executive Officer, North American Operations
Todd joined QBE in late 2019 in the role of Chief Executive Officer, North America. Prior to joining QBE, Todd held a number of senior roles at Willis Towers Watson including most recently as Head of Global Corporate Risk and Broking, and previously as CEO for Willis North America. Todd began his career as a technical broker in the D&O and management liability space, serving both large and complex as well as middle market clients.
Todd is a 25-year insurance and financial services industry veteran, with a strong track record of business results and broad insurance industry leadership. He is committed to delivering a winning client experience and driving innovation in the risk advisory space. Todd is based in our New York office.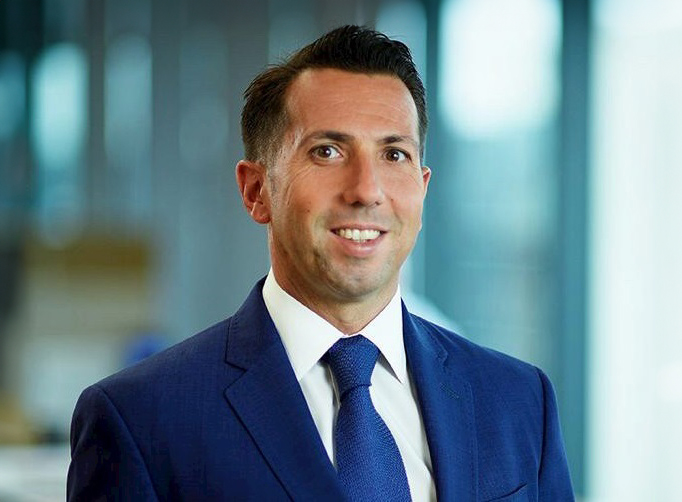 Chris Castaldo
Chief Financial Officer
With nearly 20 years of experience in the financial services and Property & Casualty insurance sector, Chris has been with QBE for eight years. He spent five in the North America division where he served as a leader in both the FP&A and corporate development functions. Prior to joining QBE, Chris spent 5 years at AIG in a series of roles including Director, Strategic Planning and Corporate Development.
In 2017, he was appointed Group Head of FP&A where he helped shape the strategy for the Group and led a number of transformation initiatives. Specifically, he led the Group's business planning process, drove performance management initiatives and supported strategic decisions focused on corporate development and capital management activities.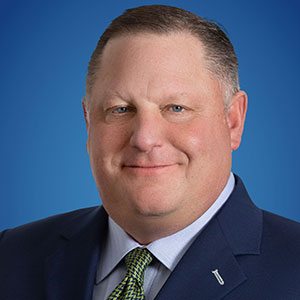 Tom Fitzgerald
President, Commercial Insurance
Tom Fitzgerald is President of QBE North America's Commercial Insurance business and a member of the Executive Management Board.
Tom most recently served as Chief Executive Officer of Aon Risk Solutions' global broking operations. Prior to that, he held many leadership positions throughout Aon, including Chief Executive Officer of U.S. Retail Operations at Aon Risk Solutions since June 20, 2014. Previously, he served as Chief Broking Officer at Aon's U.S. Commercial Risk, President of Aon Private Risk Management and spearheaded Aon's entry into the technology industry with the creation of the Aon Risk Solutions Technology Practice.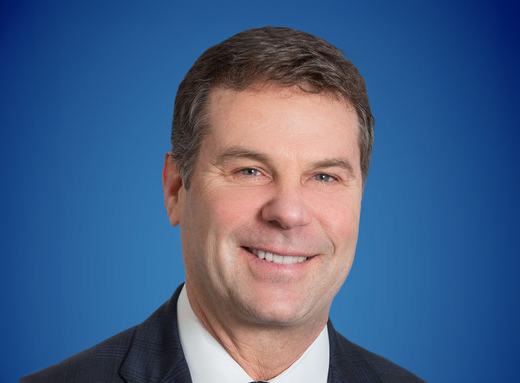 Dan Fortin
President, Specialty Insurance
Dan Fortin is the President of Specialty Insurance at QBE North America. He is responsible for leading the team dedicated to meeting the unique needs of customers for Accident & Health, Aviation, Financial Lines and Residential Insurance. He oversees the ongoing development and execution of the company's strategic Specialty Insurance direction with a distinct focus on generating a high-quality book of business and enhancing the customer experience.
Dan has more than 30 years of insurance industry experience in helping customers guard against risks. He holds a bachelor's degree from Villanova University and a master's degree from Northwestern University's Kellogg School of Management.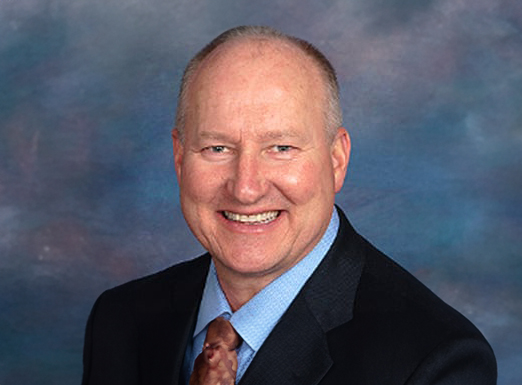 Jim Korin
President, NAU Country Insurance Co.
Jim Korin is the President of QBE NAU. His background includes 22 years as a CPA/Consultant to various privately owned and regulated businesses. His involvement with crop insurance and QBE NAU dates back 30 years to 1983.
A career in public accounting culminated with Jim becoming Chairman of the Board and Senior Partner with Carlson Advisors, LLC, a regional CPA Firm. Jim then joined QBE NAU as an employee in 2005 where he assisted in the Company's transformation from $200mm to a company writing nearly $2 billion in premium. As President, Jim keeps a minute-by-minute pulse on the operations and financial success of the Company.
As a member of the NCIS Executive Committee and the Board of Directors, Jim is a significant voice for the industry. He has currently been working with the industry to educate politicians and other key stakeholders regarding industry, operational and financial matters.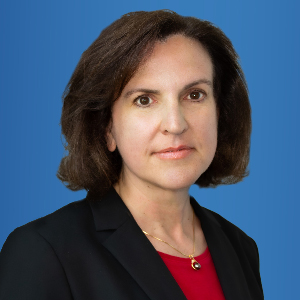 Kristen Bessette
Chief Actuary, Data and Analytics Officer
Kristen Bessette is an accomplished actuarial executive and business leader, most recently serving as the Chief Actuary, Data & Analytics Officer at QBE, North America. Prior to that, Kristen held a series of progressively responsible roles at Liberty Mutual.
Over her career, Kristen has worked on growing and rehabilitating parts of businesses, using her quantitative expertise in traditional actuarial areas of evaluating risk and pricing, as well as mining a wide range of data and analytics to achieve business results. She is currently the leader of a multi-year data strategy project aimed at modernizing our technology and transforming QBENA's ability to leverage data in our customer and partner interactions, in decision making, and to enable our digital platforms.
Kristen is currently on the Board of Directors for the Spencer Educational Foundation, the premier organization funding the education of tomorrow's risk management and insurance leaders where she chairs the Grants Committee. Previously, she was appointed to a term as the P&C industry actuary to the Florida Commission on Hurricane Loss Projection Methodology, and has served on various industry committees as well as on the Board of Directors for the Casualty Actuaries of New England.
Kristen is a Fellow of the Casualty Actuarial Society and a member of the American Academy of Actuaries. She holds a Bachelor of Science in Mathematics from Bates College.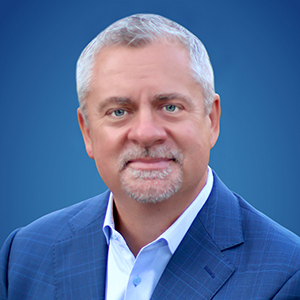 Steve Gransbury
Head of Specialty and Residential Insurance
Steve Gransbury is the Head of Specialty and Residential Insurance for QBE North America. He is responsible for the Accident & Health, Aviation, and Residential business units. He oversees the ongoing development and execution of the go-to-market strategy, while driving underwriting excellence, strong portfolio management, selective distribution, innovation, and a differentiated and specialized customer experience.

He has over 25 years of experience in the insurance, reinsurance and captive industries, focused on managing risk, enabling teams, profitable growth, partnerships, and leadership. Prior to joining, Steve co-founded SLG Benefits & Insurance, LLC, a Managing General Underwriting and Program Management Company and the captive insurance company, Stratus Reinsurance Inc. SLG Benefits was acquired by QBE and formed the platform for QBE's current market-leading Accident & Health business.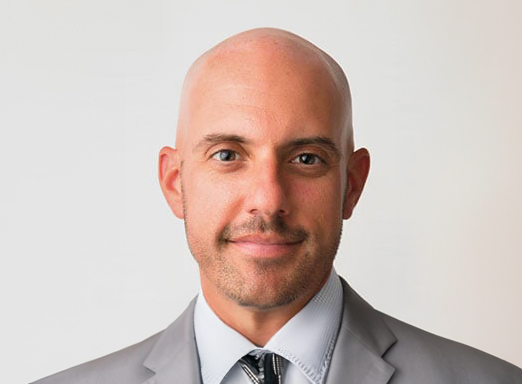 Adrian La Forgia
Chief Risk Officer

Adrian La Forgia is the Chief Risk Officer for QBE North America. He joined QBE in 2016 and was appointed as SVP and Head of Risk Management with responsibility for ensuring all aspects of QBE's Enterprise Risk Management Framework are fully delivered and embedded within the organization. In addition, Adrian served as the Group Head of Risk Transformation, where he was accountable for driving QBE's uplift in risk management capabilities, tools, and insights globally.

Prior to joining QBE, Adrian spent nearly 12 years at AIG in roles of increasing operational scope and responsibility. This included claims, marine underwriting, distribution, and almost four years as the Chief Operating Officer for AIG's Global Commercial CUO function. He started his insurance career within AIG's internal audit group, where he led engagements within the Property & Casualty, Life & Retirement and Asset Management segments, along with numerous IT remediation and Sarbanes Oxley testing efforts.

Adrian holds a bachelor's degree in Electrical and Computer Engineering from Villanova University, and an MBA in Technology Management from the Stevens Institute of Technology.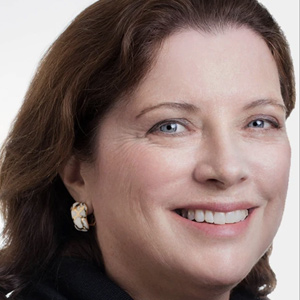 Becket McNab
Chief People Officer

Becket McNab is the Chief People Officer for QBE North America. As a member of the Executive Committee, Becket reports to Todd Jones, QBE North America Chief Executive Officer. She is responsible for all North America human resources activities, including driving the company's focus on Talent & Culture.

Prior to joining QBE, Becket was the Executive Vice President, Human Resources, Global Operations and Functional groups at Chubb, Having joined Chubb in 2005, she played a key role in supporting the growth of Chubb Overseas General around the world.

Before Chubb, she held a variety of senior HR roles with the Richemont Group, Nabisco International and PepsiCo International. She has an undergraduate degree from of the University of Pennsylvania and a master's degree from the London School of Economics. She also serves on the Board of Trustees at the Lukas Community for developmentally disabled adults.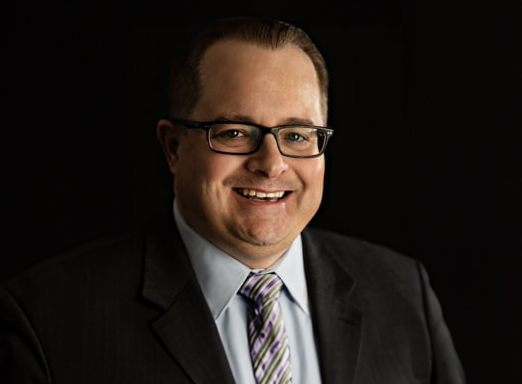 David Mulligan
Head of Business Delivery
David Mulligan is SVP, Business Delivery for Claims, Technology & Operations at QBE North America. In this role, David is responsible for identifying, planning and executing large-scale change projects to improve process efficiency, reduce complexity and increase cost savings while enhancing workforce capability and the customer experience. He also oversees ongoing enterprise operations including billing, collections, accounts payable, procurement, real estate and general business support.
David has more than 20 years of experience transforming companies, ranging from start-ups to multi-billion-dollar organizations. He joined QBE in 2013 as VP, IT Strategy and Transformation and then took on broader responsibilities as VP, Business Transformation and then SVP, Business Transformation. Prior to QBE, David held leadership and consulting roles at Anthem, Paradox Advisors, CUNA Mutual Group, Accenture, Best Buy and Deloitte Consulting.
He holds an MBA from the University of Notre Dame and an B.S. in Industry Engineering from the University of Wisconsin.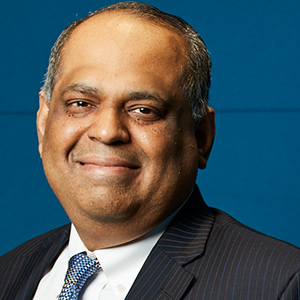 Ketan Pandit
Chief Information Officer
Ketan Pandit is the Chief Information Officer at QBE North America. He is responsible for driving the company's brand value through an IT strategy that is guided by providing customers with an experience of excellence through innovation and simplification. Since joining, his team of highly skilled professionals have positively influenced a number of areas across the business including Business Operations, Claims IT, Business Intelligence, and Salesforce, among others.
With over 20 years' experience in the Financial Services Industry & Consulting Services, Ketan brings deep leadership expertise in Strategy, Transformation, Operations, Digital, Data and Innovation. Prior to joining QBE in 2015, Ketan was with Farmers Insurance Group (part of Zurich Financial Services), where he led a staff of more than 800. As a Divisional CIO for Claims, he was also responsible for leading the development of a company-wide Digital Center of Excellence as well as defining the enterprise Cloud and Digital Strategy.
Ketan also worked for 11 years at Capgemini/Ernst & Young Consulting as their leader for CRM, Strategy, Architecture, Integration and Front office practice servicing Financial Services, Retail, Life Sciences customers. He also led large accounts and was instrumental in setting up the company's offshore centers.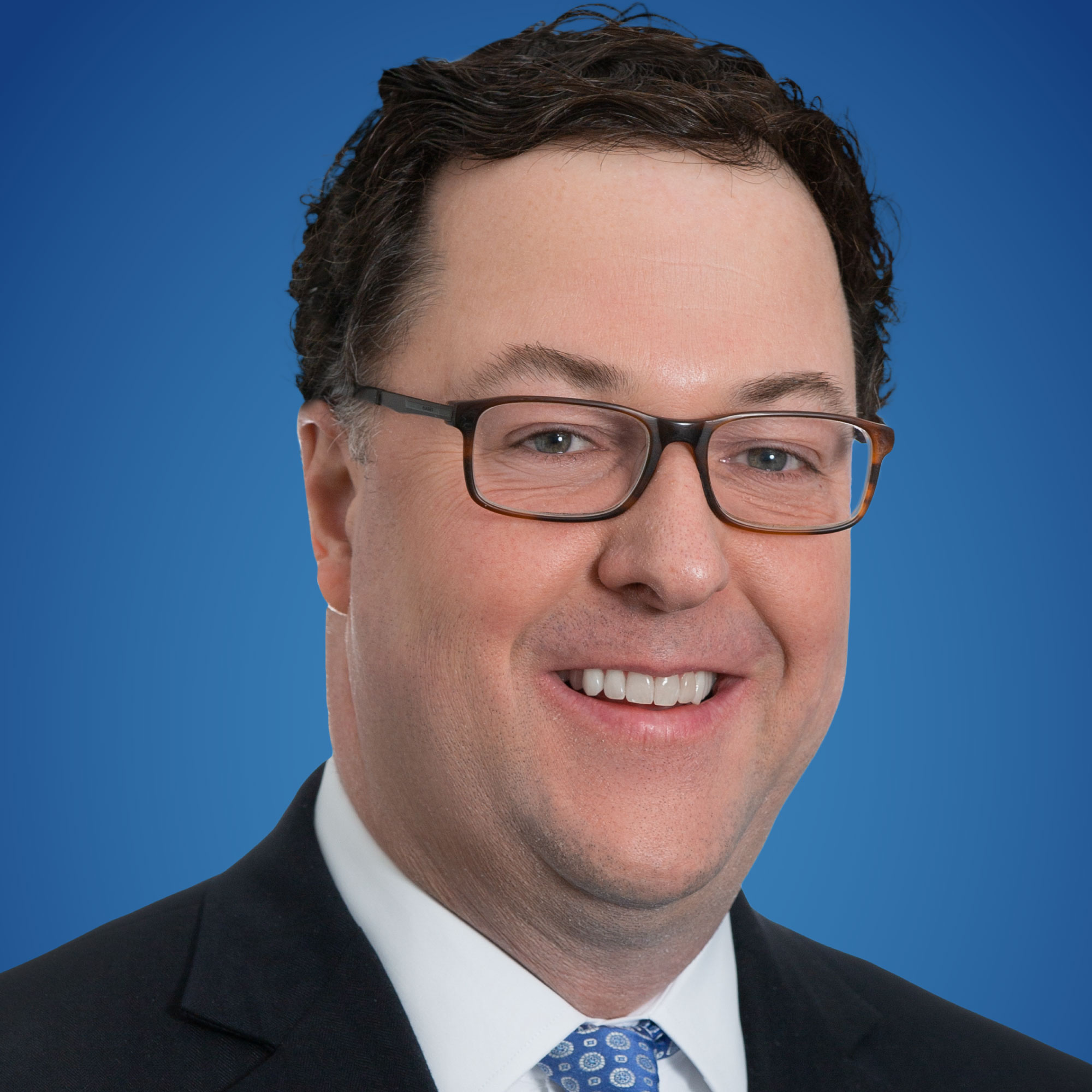 Mark Pasko
Chief Legal Officer
Reporting jointly to Todd Jones, QBE North America Chief Executive Officer, and Carolyn Scobie, Group General Counsel and Company Secretary, Mark leads the North America legal department in support of the company's business goals and its focus on enhanced performance. As a critical member of QBE North America's Executive Committee, he oversees corporate governance, litigation, compliance, regulatory relations, intellectual property, and labor and employment law, while anticipating and mitigating risks across the enterprise.
Mark joined QBE in 2016 and is an experienced General Counsel with more than two decades of experience counseling legal, regulatory, and compliance needs of property and casualty insurance companies.
He began his legal career at Riker, Danzig, Scherer, Hyland & Perretti, LLP as an Associate for the Insurance, Government Affairs, and Public Utility Practice Groups. In 2005, he joined American International Group, Inc. as Assistant Division Counsel, AIG Specialty Workers Compensation. For over a decade, he was consistently given increased responsibility throughout AIG, ultimately being promoted to Senior Vice President, Associate General Counsel for its Global Energy, Excess Casualty and CAT Excess Liability Groups before joining QBE.
A longtime resident of Chatham, New Jersey, Pasko holds a law degree from the University of Notre Dame Law School; a Master of Science in International Relations from the London School of Economics and Political Science; and a Bachelor of Arts in Government and History from Georgetown University.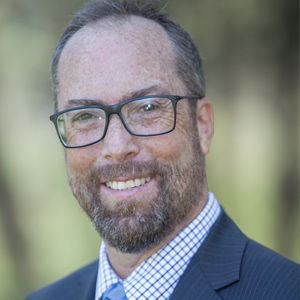 Eric Sanders
Chief Claims and Risk Solutions Officer
Eric Sanders is responsible for Claims and Risk Solutions at QBE North America. In this role, he oversees strategy, policy, delivery standards and execution for these core capabilities.
Eric joined QBE in 2013. Prior to becoming Chief Claims & Risk Solutions Officer, he was most recently serving as SVP, Head of Property and Casualty Claims. He has nearly 30 years of experience in the claims and loss control areas with a strong track record of success. Before joining QBE, he worked at Fireman's Fund for nearly 20 years in positions of increasing responsibility in both claims and loss control. Eric started his career as a claims adjuster at Aetna Casualty & Surety.
Eric holds a BA in Quantitative Economics and Decision Sciences from the University of California, San Diego.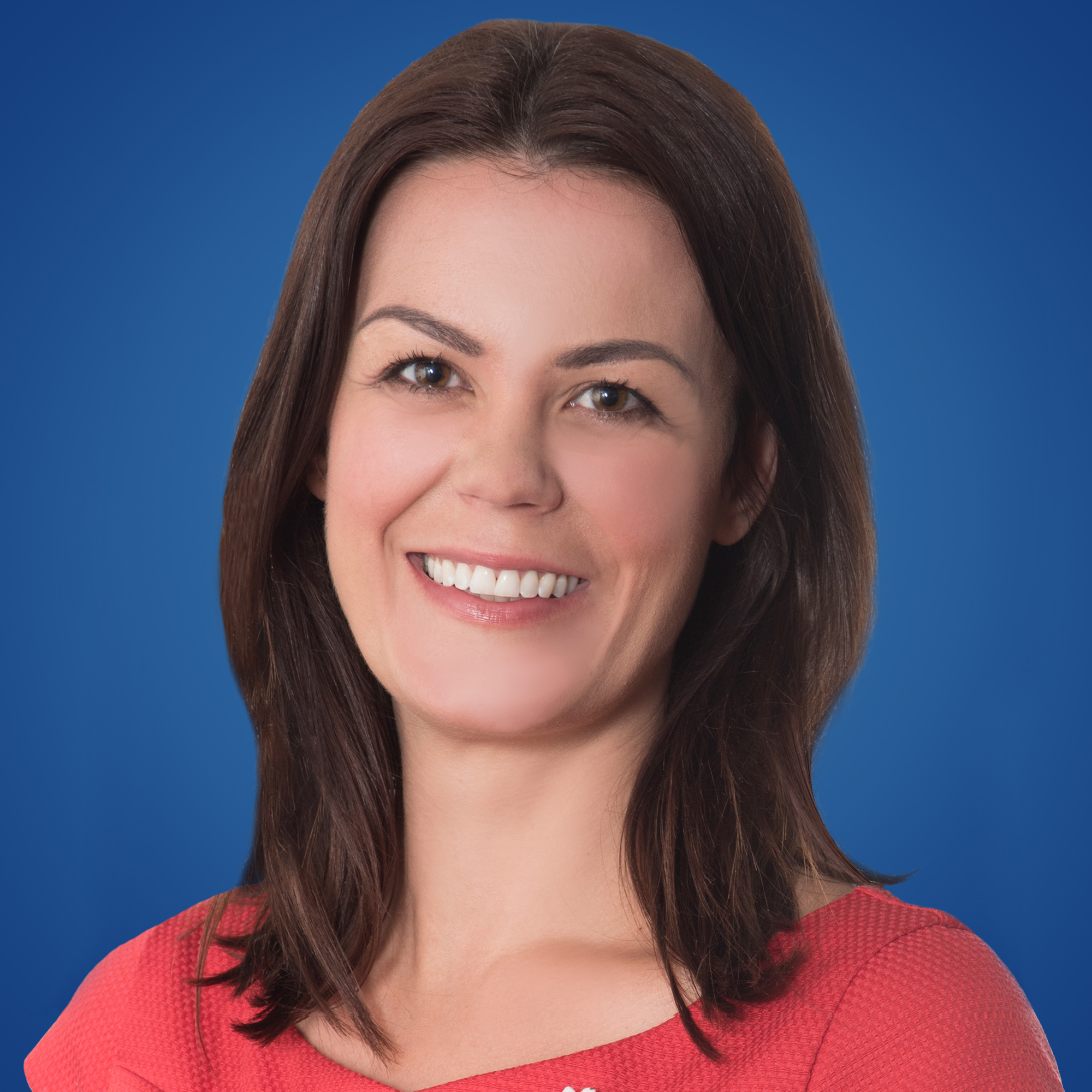 Daniella Stenhouse
Senior Vice President, Strategy, Marketing & Communications
Daniella Stenhouse is the SVP, Strategy, Marketing & Communications for QBE North America. In this role, she is responsible for overseeing the development and delivery of the company's strategic initiatives, internal and external communications and marketing efforts. Daniella's leadership ensures a strong focus on QBE's innovation, risk expertise and ability to provide consistent and unparalleled solutions for our customers.
She heads up a wide range of critical activities including strategic planning, metrics and cross-functional projects to help build a more resilient future. As a proven leader with more than 15 years of industry expertise, Daniella has held positions of increasing responsibility in Communications, Marketing and Strategic Planning at both QBE and Suncorp Group. Her insight and deep understanding of the insurance and financial services industry is a great asset to QBE North America's Executive Management Board.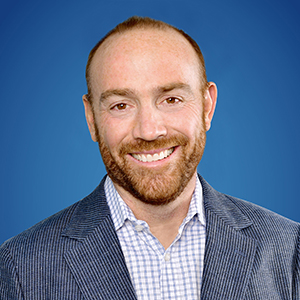 Thaddeus Woosley
Senior Vice President, Broker Management & Sales Operations
Thaddeus Woosley is the Senior Vice President, Broker Management & Sales Operations for QBE North America. In this role, he is accountable for broker relationships across the Specialty and Commercial businesses — ensuring close connectivity for QBE's trading partners and managing compensation and engagement strategies that deliver mutual value and growth for both partners and customers.
He is a seasoned insurance executive with over 15 years of industry experience. Before joining QBE, Thaddeus served as Vice President – Global Broking, Commercial Risk Solutions at Aon, where he worked closely with carrier partners to identify opportunities to build profitable solutions to serve clients. Prior to that, he served as Vice President and Head of Marketing for Aon Risk Solutions' U.S. Commercial Risk business.