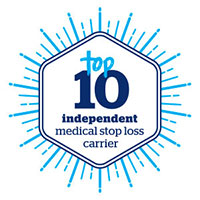 QBE Accident & Health provides exemplary coverage and services to support the specialized needs of self-insured employers. Sustained increases in medical inflation, advancements in medical science, increased liability limits and government regulations require employers to rely on their brokers and plan administrators to provide creative benefit solutions.
We are committed to sharing our focused expertise and unparalleled technical resources. By providing competitive products and responsive service, we help brokers and our administrative partners protect their clients and grow their business.
You can learn more about our Accident & Health coverage in this video.