No matter the challenge, QBE is with you.
Below are excerpts from letters and emails our happy customers have written to us about our claims service.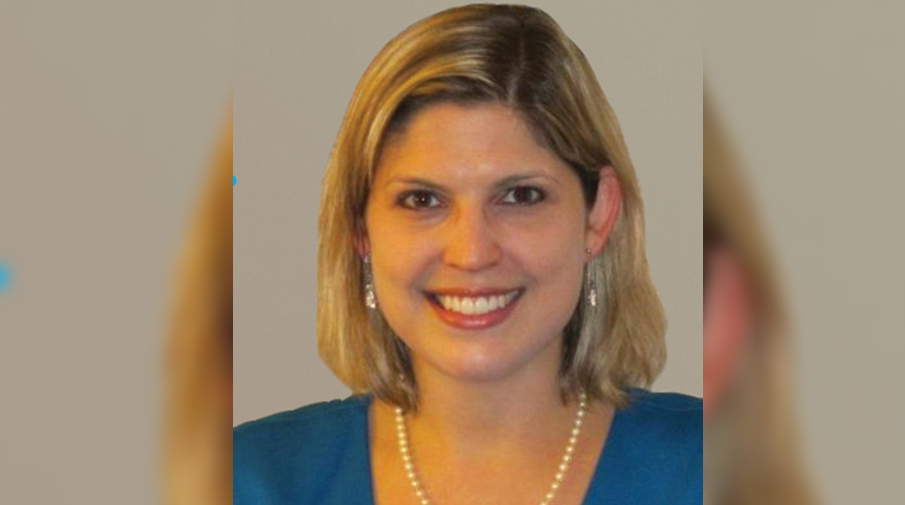 Kate Rouker, AVP Underwriting, Aviation, was recognized by one of our brokers for her outstanding work.

"I want to take a moment to tell you how absolutely thrilled and pleased we are with Kate. She has been instrumental in helping us gain new business recently, and always delivers exceptional policy service. She is truly as asset to QBE and our industry."

Great job Kate, and thanks for showing our customers that QBE is there for them!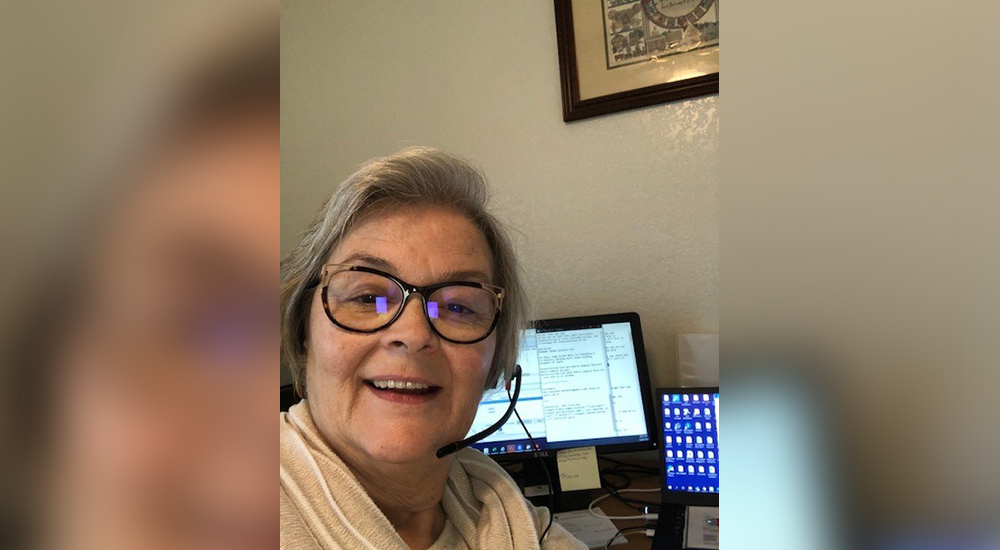 Martha Milani exemplifies what great service is all about – and was recognized by one of our customers!

"I had the great pleasure of being connected with Martha today to help me better understand my policy during the chaos of this natural disaster. This is the first time I have ever experienced working with homeowners insurance as well as having substantial damage to my home. As a (newly) single mom this has been overwhelming and intimidating and today Martha worked so patiently with me to help me better understand not only my policy but to help clear up some confusion created by my soon to be ex-husband who also owns the home. She was so incredibly understanding and friendly, and went out of her way to make sure I understood the process and policies included. This has been a big learning experience for me and one that has been extremely overwhelming. I walked away from our conversation today feeling relieved and confident. I cannot say enough good things about Martha. During a process like this you speak with countless people over the phone but Martha is one in a million and I am so grateful for her today."

Nice job Martha, and thanks for being such a great representative of QBE!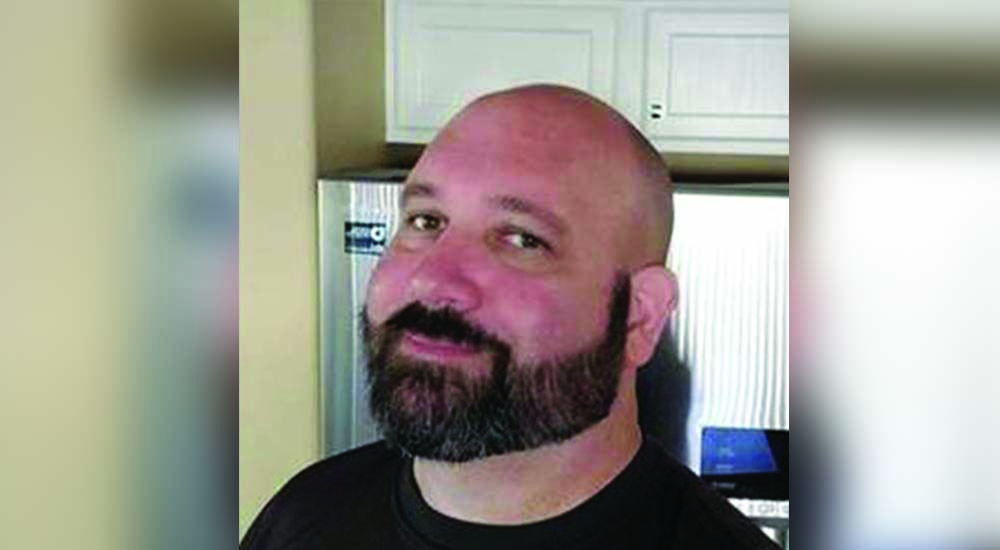 QBE is proud of Customer Service Representative Cory Wasco who was praised recently for his exceptional advice and service.
"This is our first townhome and my wife and I are learning the differences between coverage of a townhome as opposed to a house. Cory provided recommendations I would expect from a salesman and not from someone whom isn't obtaining any financial benefit but simply being concerned about our best interest. In this day and time that's RARE to say the least. I can assure you we need more people like Cory."
Thanks for making us proud Cory.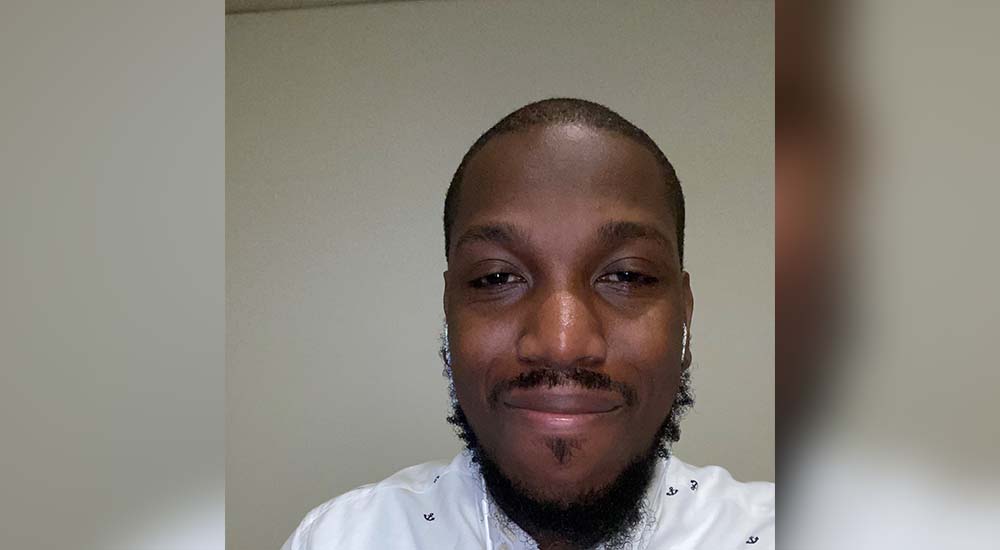 Here's what a happy customer said about our Claims Professional Leroy Beasley. "Leroy did such an amazing job taking care of my family and I! He really took the time to listen and understand OUR situation and make us feel comfortable! [He] had a positive attitude through the whole experience and answered all of my questions with confidence and reassurance that my family and I and are in good hands! You guys have earned a customer for life."
Leroy has an amazing track record with customers and this is just one example of that. We couldn't be prouder to have him on the QBE team!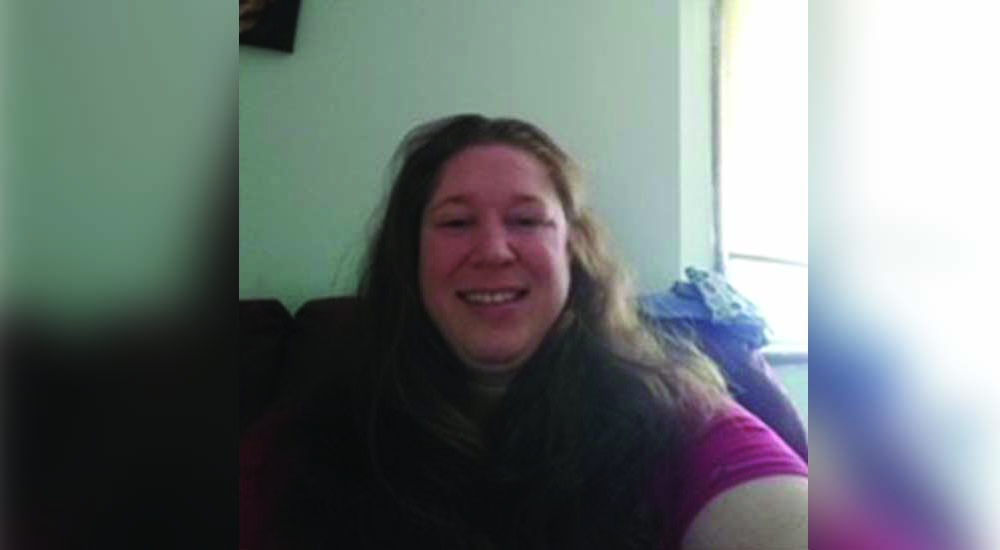 Claims Service Representative Karisha Wright was recently praised by a customer for going above and beyond.
"Thank you Karisha for taking the time to work with me to assist in submitting my claim. This was a seamless process and you were even able to provide me with my claim number. Thank you very much for being great at your job, it is a pleasure to work with a professiona that cares!"
Thanks for making us proud Karisha.
At QBE, we pride ourselves on helping customers when they need it the most. Raelene Grotts, Senior Claims Technical Specialist takes this commitment very seriously. This commitment shined through recently when our client, Carter-Young, needed her and she worked tirelessly over the course of several months to solve the problem. Steve Carter, President, was so thrilled with the outcome that he took the time to send Raelene flowers nothing, "I wanted to express my appreciation for the great service you and your organisation provided us. Thanks for having our back!"
We couldn't be more proud of Raelene and all of our employees for going out of their way to help our customers.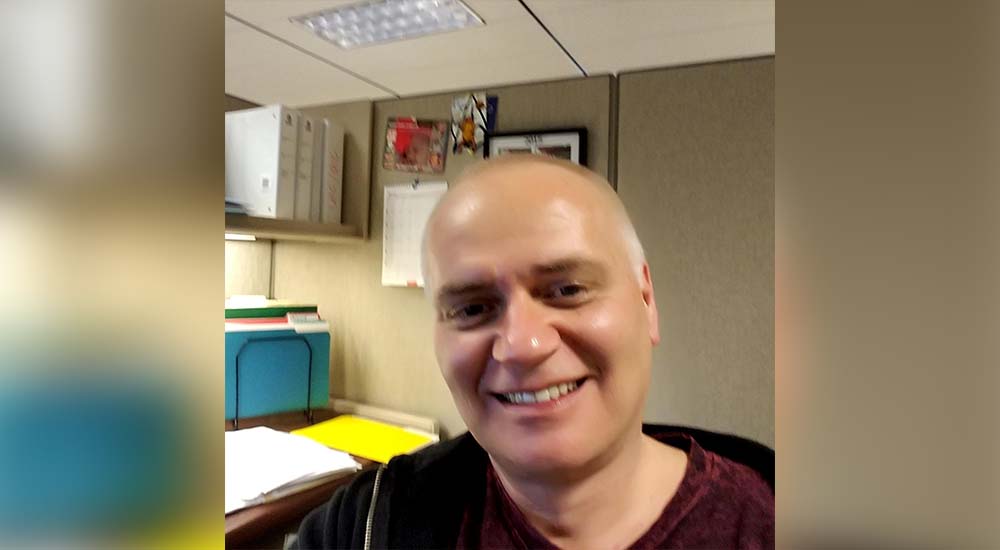 Last month one of our claims representatives, Karsten Schilling, helped an S&C commercial auto customer whose truck was totaled in an accident. Karsten successfully helped the customer pursue a claim against the fault driver's policy. The customer could not be more pleased about his experience with Karsten and not only thanked him for his help and thorough follow-up, but also applauded him for his honesty and fair-mindedness throughout the process.
In addition to the exceptional customer service Karsten provided despite having a tough message to deliver, the customer contacted their agent to purchase Collision coverage after working with him. We're proud to have Karsten as part of the QBE team!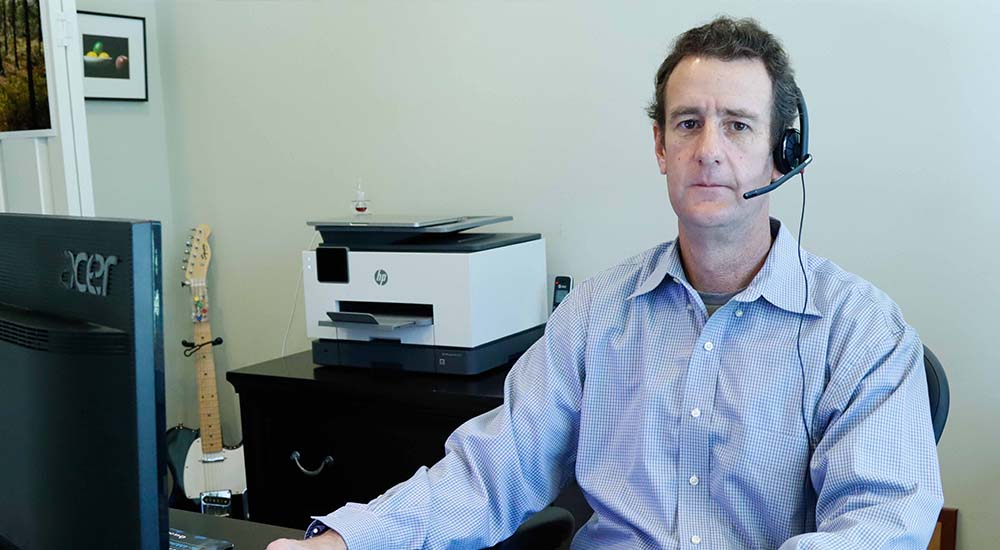 Here's what a mother with two young children working through a claim had to say about our Senior Claims Technical Specialist, Richard Beasley: "I wanted to let you know how incredible Richard Beasley has been for us. As I mentioned, I was a total basket case but Richard always reassured me we would get things taken care of. He was quick to respond, quick to act, and would answer my calls/emails immediately. I never felt I was playing a game of phone tag. He never made us feel like we were bothering him. We had some concerns with our contractor, and he was wonderful about walking us through it. My experience with Richard was a 10/10 and I would happily do business with QBE again."
We couldn't be prouder of Richard and all our employees for going out of their way to deliver the experience of excellence here at QBE.
"Pass along the family's gratitude"
From business executive
I wanted to thank you for wrapping up our claim and pass along the family's gratitude. … [You have] been our insurance company since I came on board 14 years ago. … I think it is common for most businesses to shop rates and move their coverage to the lowest carriers to save money. However, loyalty is something that the family (after 160 years of business) and myself value. … I have peers who are encountering issues with their coverage levels and the adjustors and I've been happy to pass along how fortunate we are to have [you] "on our side".
"Made me look great"
From -business executive/risk manager
… Over the last month I have had the pleasure of working with [your adjuster] on a claim that was of utmost importance to our organization and constant communication was paramount. [She] and I spoke almost daily which allowed me to keep my superiors well informed of the progress of this claim. In doing so it allowed us to make decisions within our operation and quite honestly, made me look great. … Due to [her] exceptional efforts, I am confident in saying you can expect to not only retain this business but I will instruct our broker to move our other company's Workers' Compensation coverage to your company.
"Caring and compassionate response"
From homeowner
After experiencing probably one of the most traumatic experiences of our lives, we are very thankful to you for a very caring and compassionate response. We have received the check and it is helping us to deal with for our immediate needs in this trying time. … My wife also extends her thanks to you for your kind and caring words and sympathetic, thoughtful sentiments – it shows that you truly care for us. Thank you and God bless you and your family.
"Fair, equitable and friendly treatment"
From aviation insurance broker
[Your claims professional] is absolutely one of the best adjusters I have ever known or worked with in the 50 years that I have been in this business. Not only is he a great adjuster, but he is great with clients and puts them at ease and lets them know they will get fair, equitable and friendly treatment during the claims settlement process. Many adjusters simply do not understand that they may be the only representative of their company that the insured will meet. [He] knows this and represents QBE in a professional and client friendly manner. QBE has a great claims team and they sell more insurance that you will ever know. Thanks for the great support!
"A delight"
From homeowner
[Your adjuster] is a delight. She is kind and empathetic. She also made me feel like she really cared about her customer. That speaks volumes as I know the workings of claims for everyday handling but after a disaster, it takes much more time and one on one handling of their customer. It is not fun to live the after-effects of a disaster. She made it much more bearable. … I handled Casualty claims for 30 years …and know that the employee can make your life great and more often miserable. … I never felt rushed or ignored. I was amazed how quickly she [responded] to my calls. … I just wanted you to know that it was a pleasure dealing with her.
"NEVER been treated better"
From 'thank you' ad run by a store owner
[Our store] experienced a fire with heavy smoke causing us to lose our entire stock. We have NEVER been treated better in all our lives than we were by [your adjuster]. Our claim was settled in less than 2 weeks. Your adjuster was a BIG help in getting the store remodeled [though it] was insured through another insurance company.
"We are taken care of"
From homeowner
I just wanted to let you know how much [your adjuster] has helped us. We lost our home, everything in the [wildfire] and are insured with QBE. At every opportunity, he sends us in the right direction and manages to make sure we are taken care of.
"Exemplary Customer Service"
From homeowner
I would like to take this time to acknowledge [your adjuster] for her Exemplary Customer Service. [She] has spent numerous hours on my parents' insurance claim. She has made an extremely difficult situation bearable. My [elderly] parents had a fire ... [Your adjuster] worked aggressively to ensure that the time my parents have been displaced that they have had minimal disruption in their day to day life. … [She] has made every effort to respond to phone calls and emails without hesitation. She has even talked to me during times I was overwhelmed on her time off. … I know with all the disasters that have occurred since the initial fire took place, she has [been] extremely busy. She has always made me feel as though me and my family were her first priority and her only case.
"An amazing partner"
From insurance agent
Thank you for being such an amazing partner. We're also still slogging through calls and follow-ups for both storms, but I have heard nothing but praise for QBE. I'm definitely not hearing that across all of our carriers, so I appreciate the hard work (both mentally and emotionally) I know you're all putting in.
"The utmost courtesy"
From homeowner
I want to let you … know how much we appreciated the assistance we received from [your adjuster]. The wildfires in [California] were devastating to many and we hear of the many horror stories in working with other insurance agencies. Besides being very professional and representing your company's position, [he] explained even step of the way very thoroughly and assisted us with complete answers to our questions. … We were treated very fairly and with the utmost courtesy.