As mid-sized company executives contemplate the future, we want to better understand their mindset and needs. What concerns do they have about the health of their business? How well are they preparing for the risks ahead? QBE is pleased to offer this year's Mid-Sized Company Risk Report as an important resource for timely information about the most concerning business risks for mid-sized companies in the U.S.

Key Findings in 2023

Across the 12 macro risks measured, the average level of executives highly concerned was 54%, down from 65% in 2022 and back in the range of 2021 and 2020 levels. The average percentage of mid-sized companies having a risk mitigation plan for each macro risk fell to 43%, the lowest standing in four years.

Financial and digital risks were the first and second most concerning macro risks among mid-sized companies for the fourth year in a row, while concern for all macro risks fell significantly since 2022. Natural disaster and climate change risk continued to rank at or near the bottom of concerns.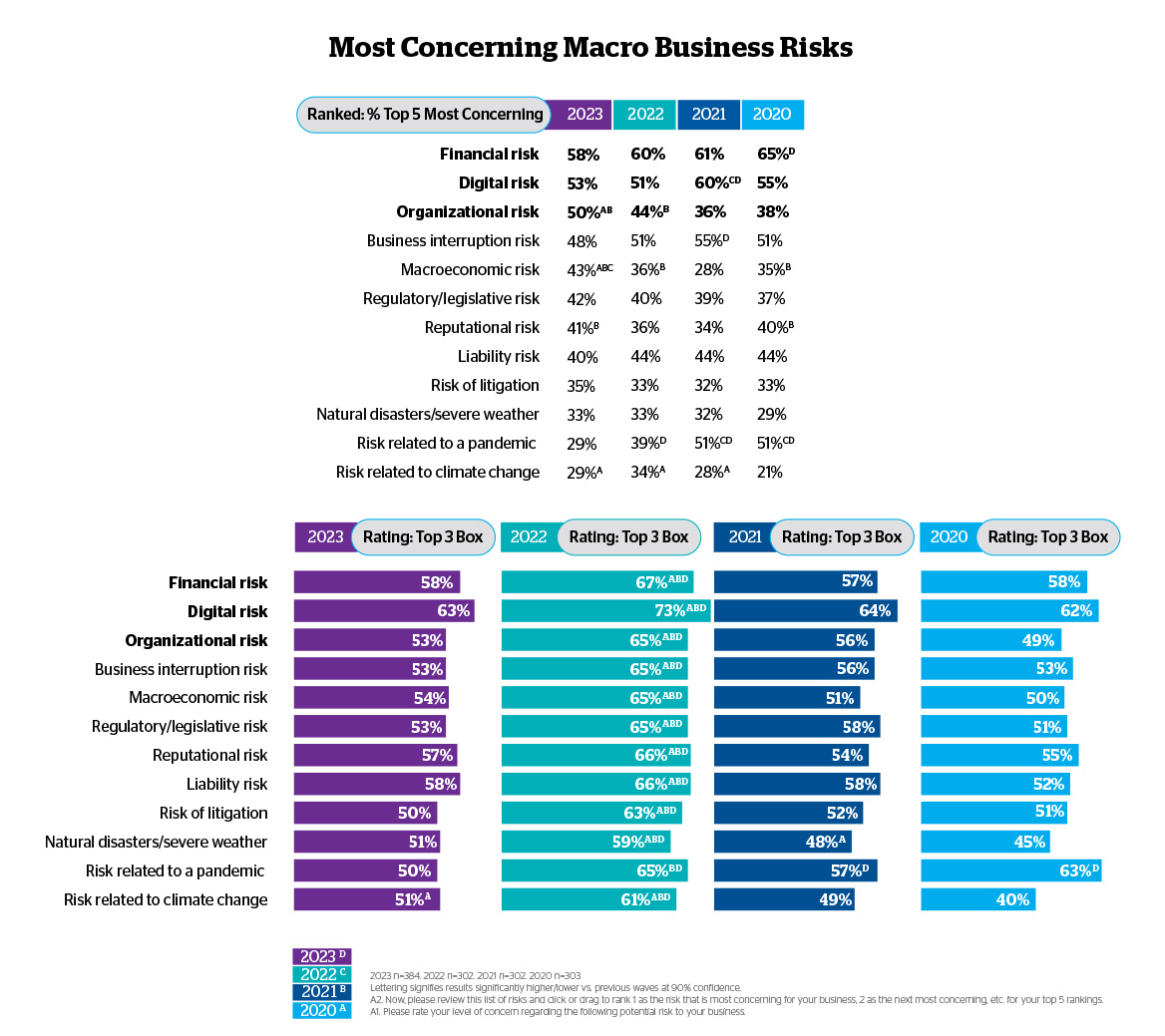 When analyzing the specific risks, or micro risks, within the macro concerns, the most concerning micro risks tended to reflect cyber and economic trends. Unease about changes in regulations that would impact businesses and fear about losing a critical supplier/subcontractor fell off the list of top concerns, while breach of privacy grew to a top concern for the first time.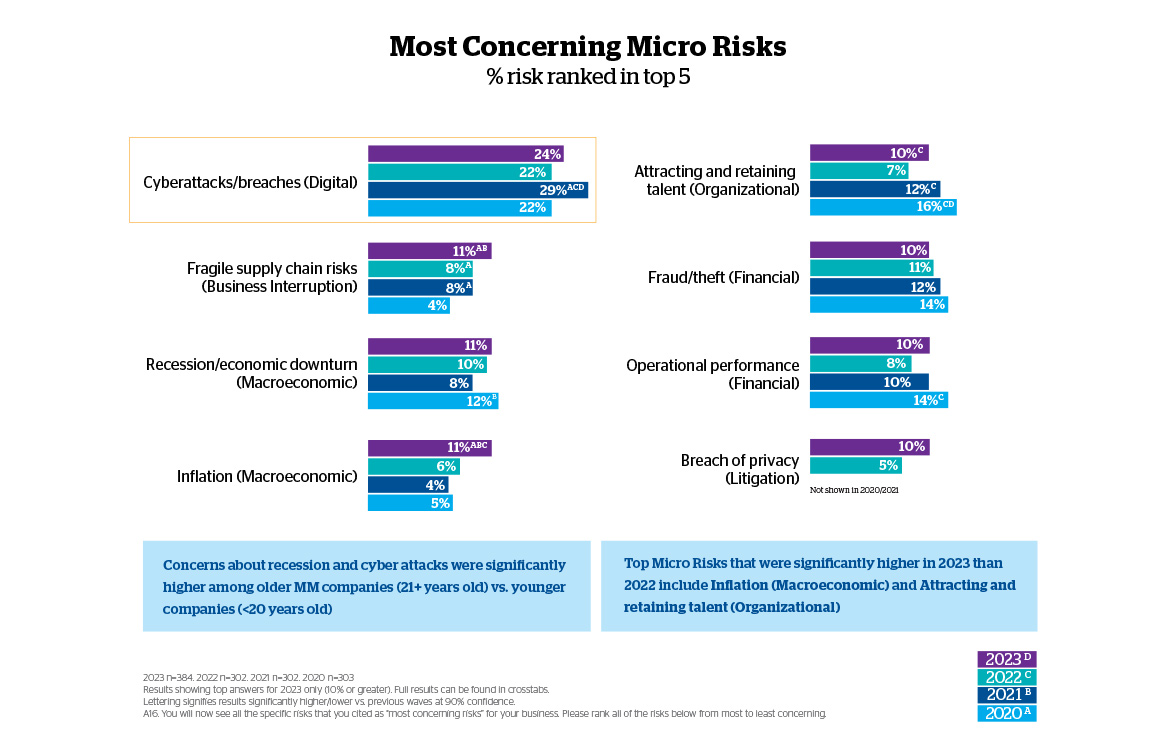 Companies once again expressed the need for customized advice and insurance products to mitigate risks.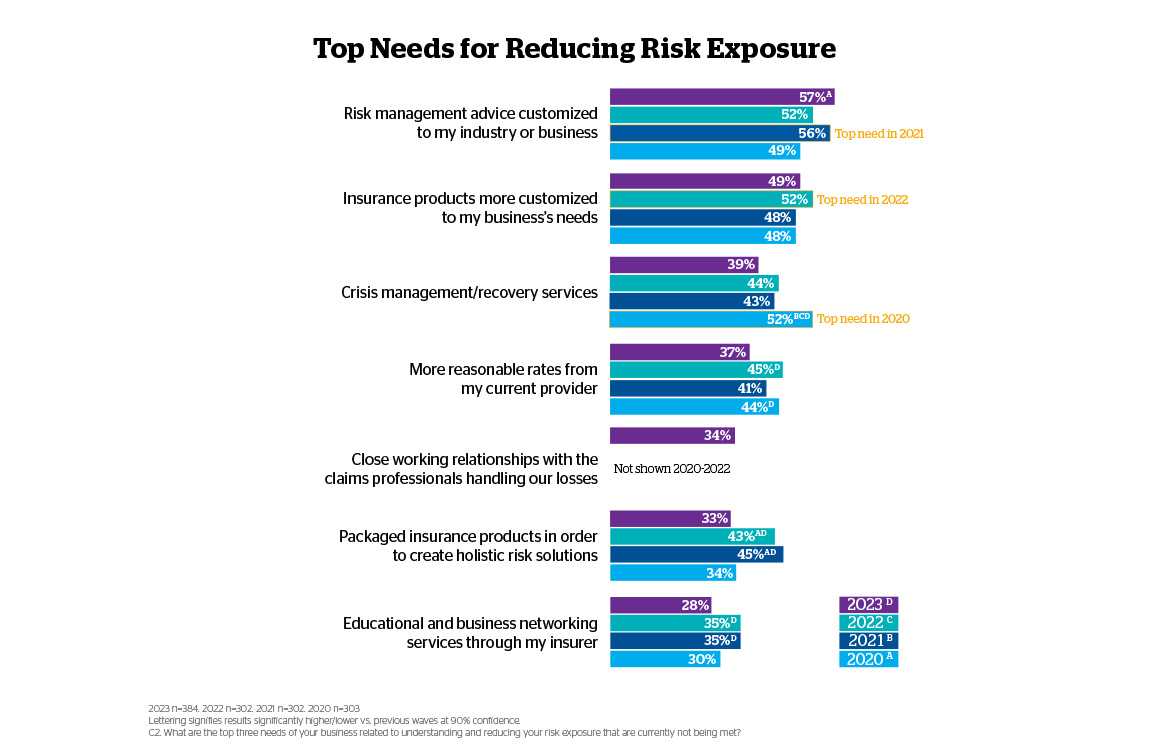 Full Report Download
Download the full 2023 report for a detailed exploration of the macro and micro risks that concern mid-sized company leaders along with their top risk management needs. The 2022, 2021 and 2020 reports are also available.