The QBE Foundation's focus is on creating strong, resilient and inclusive communities. We focus our efforts on two key areas of need, where we believe we can have the greatest impact: climate resilience and inclusion.
While we have a global vision and a global disaster relief and resilience partnership with Red Cross and Save the Children, activities of the QBE Foundation are managed regionally.
The Australia Pacific QBE Foundation works across Australia, New Zealand, Papua New Guinea, Solomon Islands, Vanuatu, French Polynesia, New Caledonia and Fiji. We support these communities through our large charity partnerships, local grants, emergency support and initiatives that empower QBE employees to support causes that are important to them.
Charity partnerships
Our charity partnerships reflect QBE's purpose, strategic priorities and approach to sustainability and working in the community. We aim to work with our partners long-term, so we can make a lasting contribution over time. In addition to funding, our charity partners receive our support with events, fundraising, media advocacy, networking and both skilled and unskilled volunteering.
Our NZ charity partners
New Zealand Red Cross
QBE is primary supporter of the Red Cross Hazard app, so New Zealanders stay safe and informed in an emergency.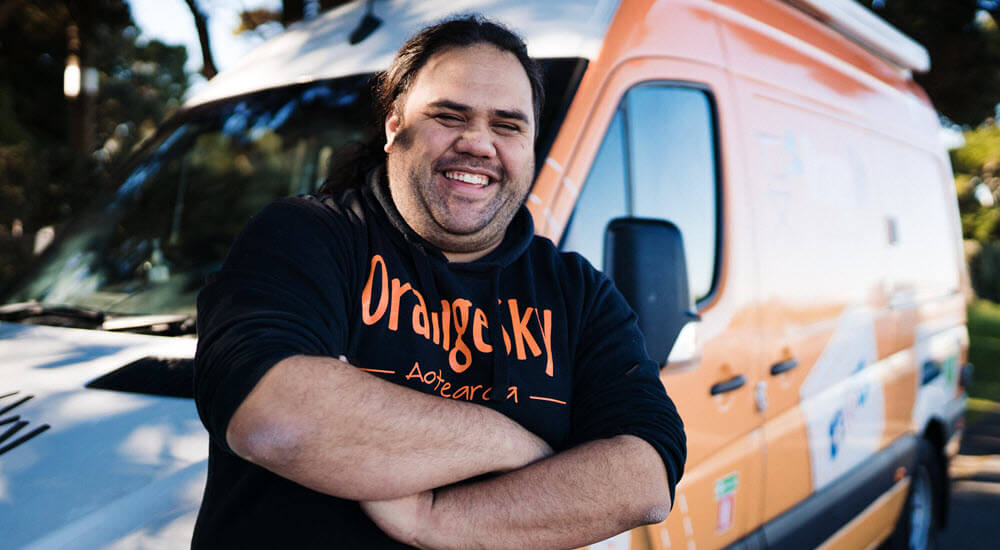 Orange Sky Aotearoa
Supporting Orange Sky to connect people experiencing homelessness with their communities through free laundry, showers and conversation.