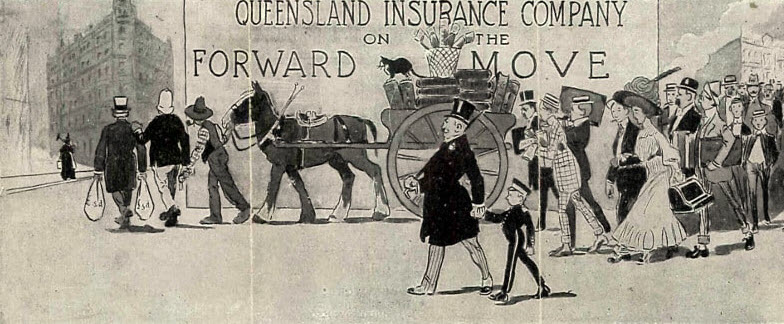 Over 125 years of service
In October 1886, James Burns and Robert Philp, two young Scotsmen, formed The North Queensland Insurance Company Limited. Within 4 years, the company had established more than 36 agencies around the world, in locations including New Zealand, Hong Kong, Singapore and London.
Since those early beginnings and through stable growth, merger and strategic acquisition, QBE has grown to become one of the top 25 insurers and reinsurers worldwide.
1886
The North Queensland Insurance Company Limited is founded in Townsville; the "Q" in QBE.
1921
The Bankers' and Traders' Insurance Company Limited is formed; the "B" in QBE.
1959
The final letter in QBE's name was put in place with the acquisition of the Equitable Probate and General Insurance Company.
1973
Queensland Insurance, Bankers' and Traders' and Equitable merge. The new holding company QBE Insurance Group Limited is listed on the Australian Stock Exchange.
1981
QBE makes the first of a series of acquisitions.
1991
The Group unwinds its cross-shareholdings with Burns Philp & Company Limited with Australian institutional shareholders increasing their equity in QBE.
1992
Australian Eagle Insurance Company Limited and some small overseas portfolios are acquired.
1997
QBE acquires 74.9% of Trade Indemnity Australia Limited.
1999
The QBE Mercantile Mutual joint venture commences in Australia.
2001
QBE acquires ex-HIH portfolios in Australia, New Zealand and Argentina and purchases two aviation underwriting agencies.
2002
QBE Mercantile Mutual wins National Insurance Brokers Association (NIBA) General Insurer of the Year Award for the first of many times.
2004
QBE acquires ING's 50% share of QBE Mercantile Mutual.
2007
QBE purchases four underwriting agencies.
2008
QBE acquires three underwriting agencies as well as PMI Australia, a lenders mortgage insurer operating in Australia and New Zealand.
2009
QBE acquires 100% of the shareholding in Elders Insurance Ltd, one of Australia's largest regional and rural insurers, and 75% of the Elders Insurance Agency.
2011
QBE acquires the Australian operations of CUNA Mutual Group.
Today
QBE now operates in all key insurance markets and has offices in 26 countries and over 11,000 employees worldwide. We look forward to the future with the same excitement, determination and enthusiasm our founders did in 1886.