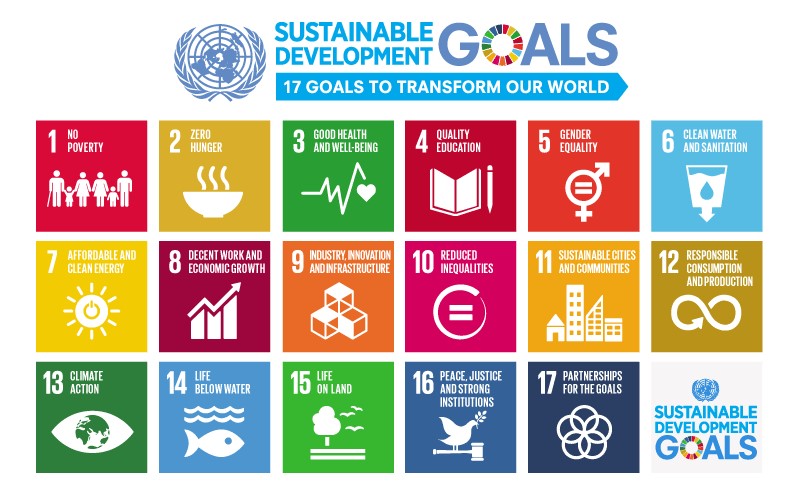 Our role in the global sustainable development agenda
The United Nations Sustainable Development Goals (SDGs) seek to address the world's most pressing environmental and social challenges and form part of a wider 2030 Agenda for Sustainable Development. We believe in, and support, the aims and objectives of the SDGs, which arose through collaboration between governments, civil society, the private sector and academia.
As a universal agreement to work towards a better and more sustainable future, the SDGs closely align with our purpose – to give people the confidence to achieve their ambitions. Our sustainability agenda continues to be aligned to, and supports, the furtherance of these global goals.
Integrating the SDGs across our business
In 2020, we refreshed our deep dive SDG prioritisation analysis to ensure continued relevance to our business and stakeholders. The analysis initially conducted in 2018 was updated for all 17 SDGs to reconfirm those most closely aligned to our purpose, strategic business priorities, Sustainability Framework, products and services and business initiatives across our global business.
We used two lenses for this analysis:
Direct and indirect impacts of the SDGs on our business and stakeholders, including our people, customers and community.
Opportunities to contribute to the achievement of the SDGs through our products and services, advice, thought leadership and community initiatives.
Our analysis by division (Asia Pacific, North America and International) considered strategic priorities, business activities and product lines. We then engaged with senior members of our divisional teams to review and agree key insights. This process helped identify nuances enabling us to prioritise our efforts at both a division and Group level moving forward.
All of the SDGs are relevant to our business in some way. However, we can contribute to the achievement of some SDGs more directly. Our five SDG priorities (outlined below) reflect the areas that most closely align to our purpose and strategic business priorities. This is where we may have the greatest impact given our role as a leading international insurance company.
Alongside our five SDG priorities, Goal 17: Partnerships for the Goals continues to underpin everything that we do, assisting us to work towards achievement of the wider 2030 Agenda for Sustainable Development. In 2020, we joined the United Nations Global Compact, the global corporate sustainability initiative, and committed to the Ten Principles on human rights, labour, environment and anti-corruption.
We will continue to leverage our partnerships to collaborate on key sustainability topics, and seek to collaborate with industry, government, community partners and other stakeholders to help advance, and one day achieve, the SDGs.