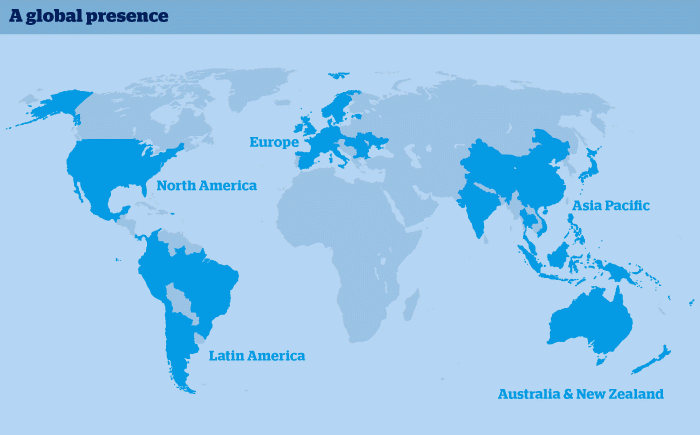 Global operations highlights
There are few insurance and reinsurance businesses around the world with QBE's global reach. QBE operates in 27 countries and provides insurance to policyholders in more than 140 countries. We have five regional divisions: North America, Latin America, Europe, Australia & New Zealand and Asia Pacific.
QBE Insurance Group is listed on the Australian Securities Exchange and is headquartered in Sydney. QBE's five regional divisions are based in New York, Buenos Aires, London, Sydney and Singapore. Our strategic mission is to have a solid global overlay that makes us think and act as one company.
As a global insurance company, our customers include brokers and agents, small to large businesses and individuals. Our global distribution channels, deep technical expertise, broad market relationships and diverse range of products and services gives us a combination of capabilities that few, if any, competitors can replicate.