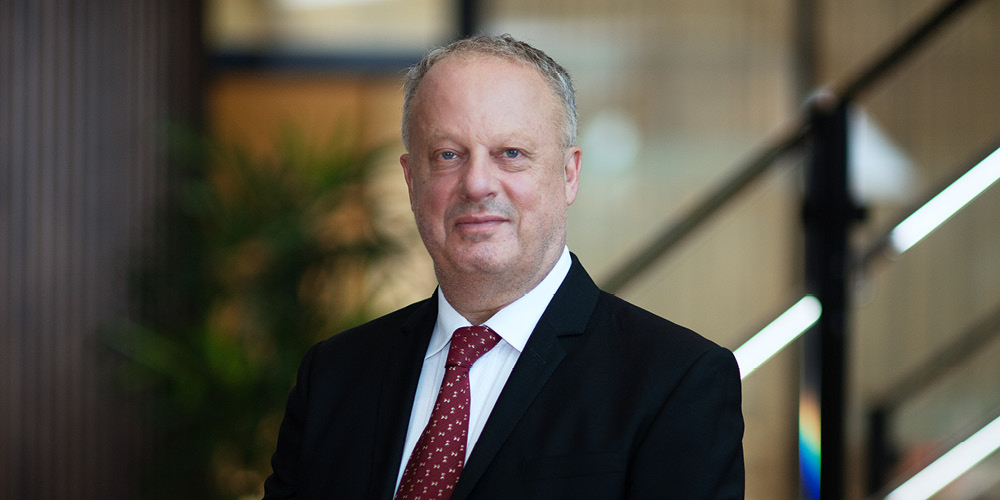 Mark Joiner
Independent Non-Executive Chairperson
Mark has more than 30 years of international and Australian top tier business experience.
Throughout his career, Mark has served as Executive Director of Finance for National Australia Bank Group, Chief Financial Officer and Head of Strategy and Mergers and Acquisitions for Citigroup's global wealth management business in New York, Senior Vice President of Corporate Development at Boston Consulting Group and Associate Director of Australian Ratings (now Standard & Poor's). Mark has also held directorships at Clydesdale Bank Plc, Boston Consulting Group and JBWere.
Mark holds an MBA with distinction from the Melbourne Business School and is a member of the Institute of Chartered Accountants (England and Wales).
In addition to chairing the QBE Australia Pacific Operations (AUSPAC) Board, Mark chairs the Nominations Committee.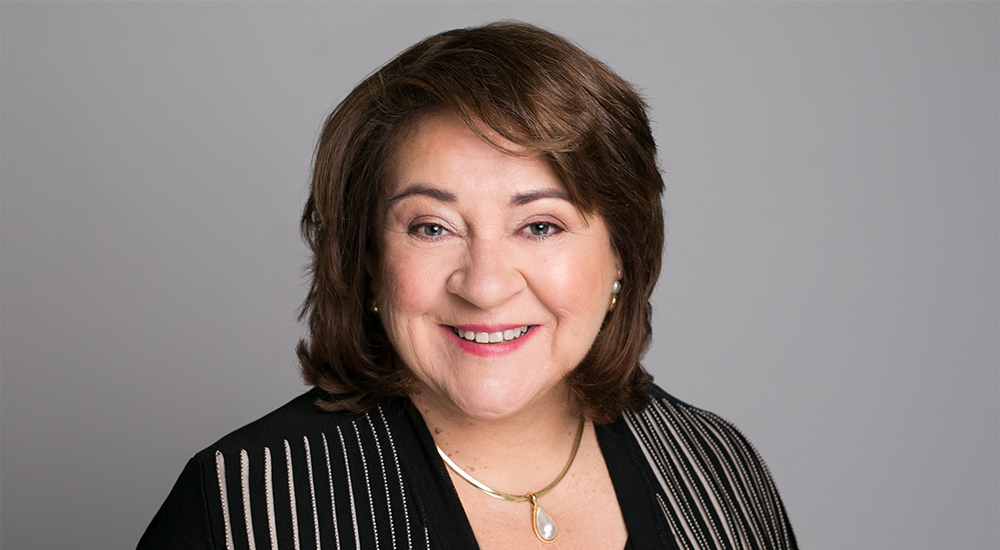 Kathleen Bailey Lord
Independent Non-Executive Director
Kathleen is an experienced company director having served on boards across the public, private, government and not for profit sectors. With an executive career of over 20 years, spanning the technology, financial services and professional services sectors, Kathleen's experience in digital technology and disruptive change has seen her lead large businesses through complex transformational change. Passionate about bringing together people and technology to build a better world, Kathleen believes heightened innovation will be key to Australia's competitiveness.
Kathleen currently serves on the boards of Alinta Energy, Melbourne Water Corporation and Monash College. A Fellow of the Australian Institute of Company Directors (AICD), Kathleen is a member of the AICD's Victorian Council and the AICD Governance of Innovation and Technology Panel. Kathleen is a member of Chief Executive Women (CEW) and a Co-Director of the CEW Leadership Program. Kathleen's previous boards include Bank of Queensland (BOQ), the Australian Government Solicitor (AGS) and Chief Executive Women.
Kathleen was appointed as a QBE non-executive director in March 2015, established and chaired the AUSPAC Board's Transformation & Technology Committee until June 2021 and chairs the People and Remuneration Committee.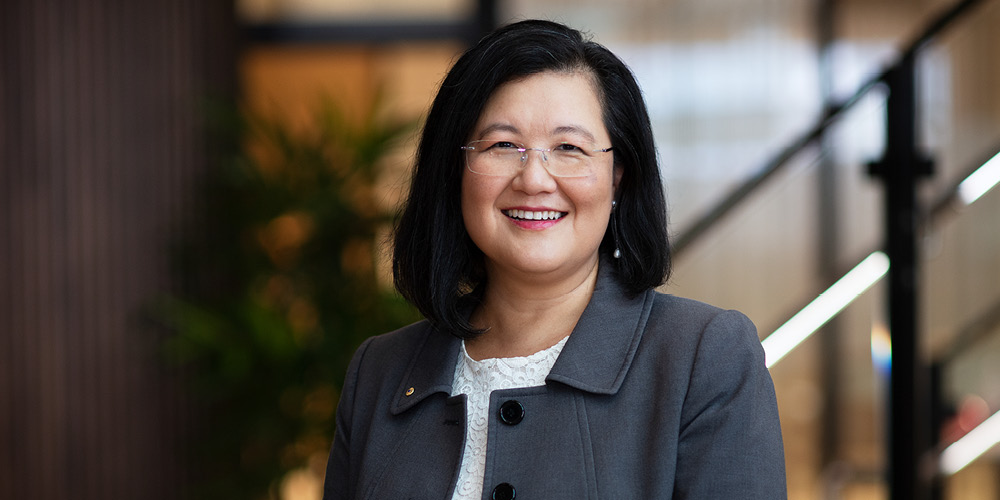 Ming Long AM
Independent Non-Executive Director
Ming has more than 25 years' experience in financial management and senior executive experience in real estate, media, and funds management. She held senior executive positions including CEO and CFO positions in real estate leading both listed and unlisted entities through challenging markets and uncertain economic environments.
Ming is currently Chair of AMP Funds Management Limited, Deputy Chair at Diversity Council of Australia, a Non-Executive Director of Chartered Accountants of Australia & New Zealand, CEDA, and serves as an advisory member for the University of Sydney Culture Committee. She has previously served as a Non-Executive Director of the Property Council of Australia, a Member of the Finance and Audit Committee at Sydney University, an Executive Director of Investa Funds Management, and Managing Director of Investa Property Group Holdings.
Ming is a Fellow Chartered Accountant, a Fellow of Finsia, and a Graduate of the Australian Institute of Company Directors. She holds a Bachelor of Economics and Laws from Sydney University and an MBA from University of Technology, Sydney.
Ming chairs the Board Audit Committee.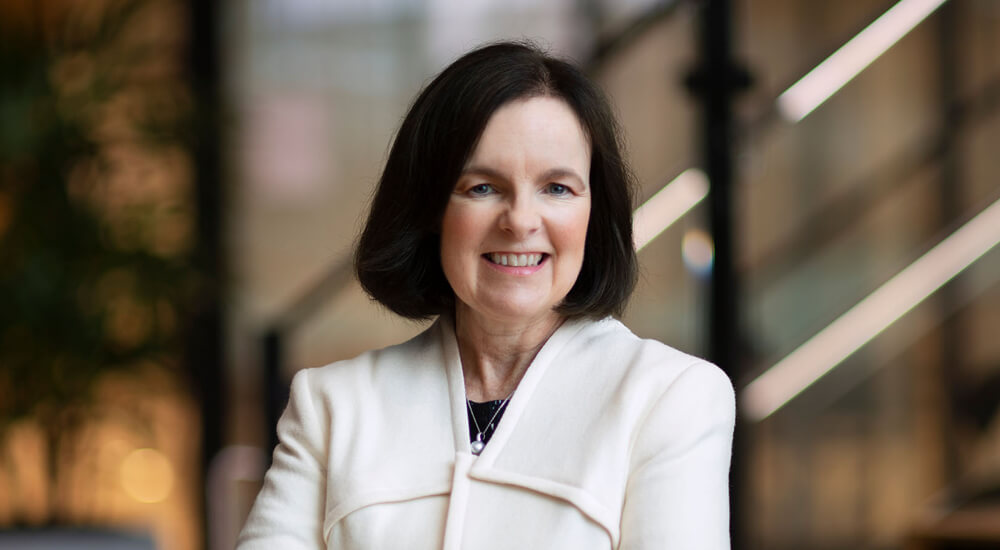 Sue Houghton
Chief Executive Officer, QBE Australia Pacific
Sue Houghton brings more than two decades of experience in the Financial Services sector to her role leading QBE Australia Pacific.
An accomplished senior executive with a career spanning operations, finance and strategy, Sue is known for her sound judgment, deep industry knowledge and passion for purpose-driven leadership. Her successful track record driving positive change, championing customer-centred thinking, and cultivating diverse and high performing teams has earnt her a reputation as one of the industry's most highly regarded leaders.
Before joining QBE, Sue was Managing Director of Insurance for The Westpac Group. She has also held senior leadership and management roles at organisations including Wesfarmers Insurance, Insurance Group Australia and Arthur J Gallagher.
Sue is a member of the Champions of Change Coalition and is a Director and immediate past President of the Insurance Council of Australia.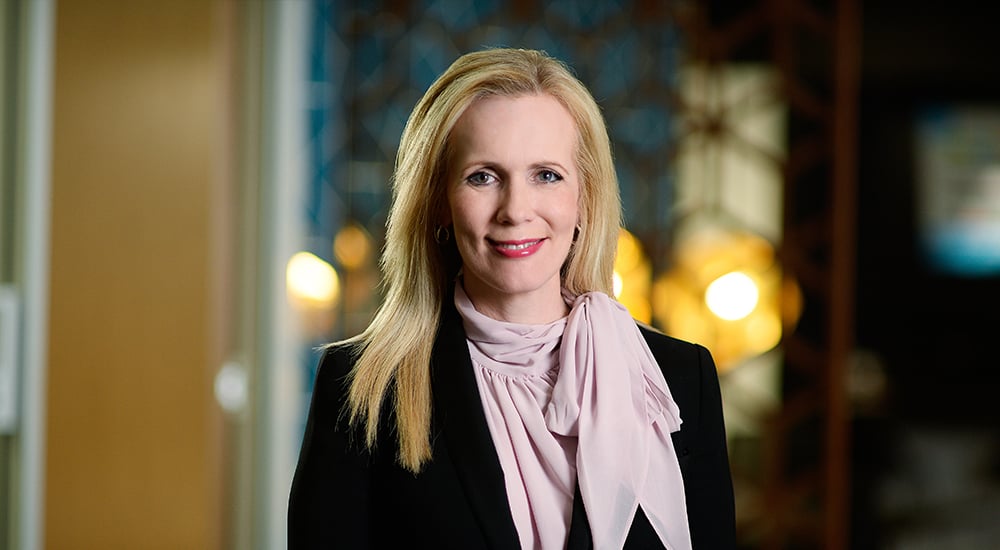 Helen Nott
Independent Non-Executive Director
Helen is an experienced company director, passionate about customers, the smart use of data, innovation and the community. She is currently non-executive director and vice-president of Paralympic Australia and non-executive director of Healthdirect Australia.
Helen has previously held senior leadership roles at Insurance Australia Group and at QBE Australia and New Zealand. Always looking over the horizon, Helen created businesses and opportunities to meet emerging customer needs. Prior to this, Helen spent many years in leading advisory roles, such as with Booz Allen Hamilton (now Strategy&), PwC Corporate Finance and with CSIRO Mathematics and Information Sciences (now Data61).
Helen has a Bachelor of Science Hons I (Mathematics), a PhD in Engineering (Optimisation) and is a Graduate of the Australian Institute of Company Directors.
Helen chairs the Investment Committee.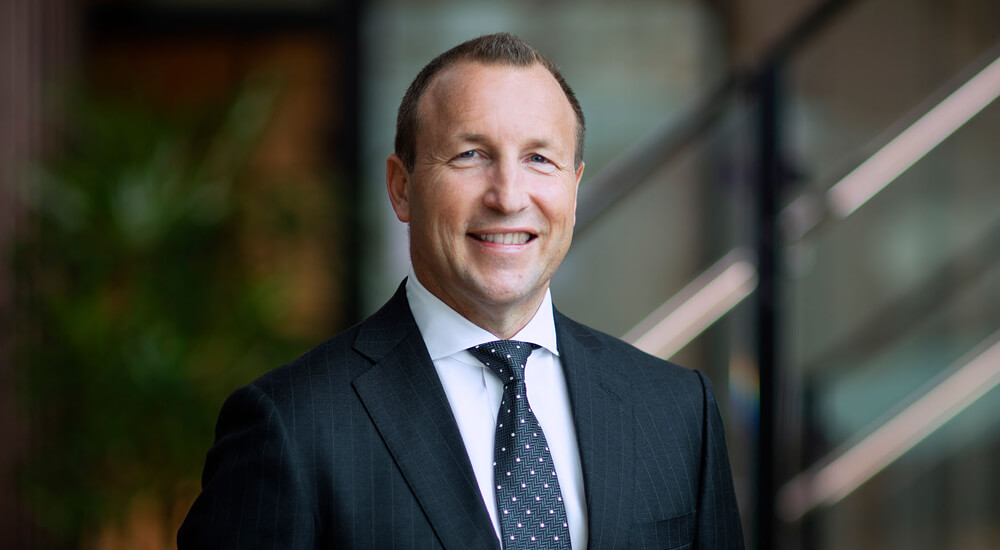 Chris Esson
Chief Financial Officer
Chris brings extensive outside-in industry and investor perspectives to QBE and is passionate about building on the Brilliant Basics programme to deliver attractive and sustainable returns.
Prior to joining QBE in 2020, Chris gained more than 20 years of experience in the international insurance and banking industries. From 2016, he was Group Investor Relations Director at Aviva plc, one of the leading international insurers based in the UK. Before that, he spent 15 years as an equity analyst where he led highly ranked teams covering the insurance sector with Macquarie Bank and Credit Suisse in Australia, Asia and Europe. Chris qualified as a chartered accountant and began his finance career at KPMG.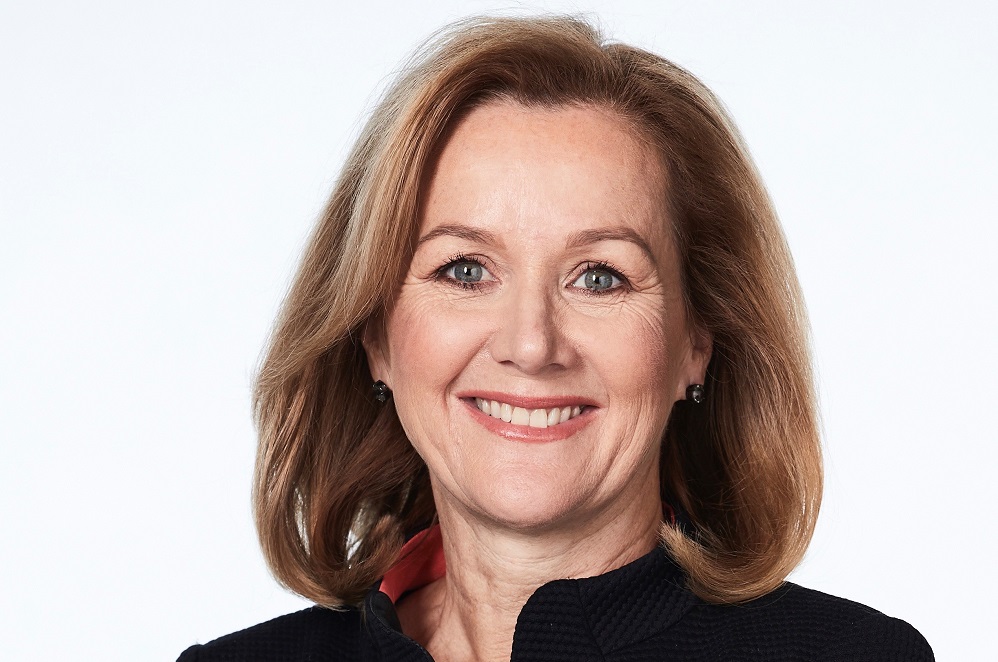 Melanie Willis
Independent Non-Executive Director
Melanie has extensive experience in corporate finance, strategy, innovation, and investments both in executive and non-executive roles across a number of sectors. These include financial services, infrastructure, property, investment management, technology and retail.
With significant board level experience in both local and international businesses, Melanie currently chairs the Risk Committee at Challenger, Audit and Risk at Southern Cross, and Remuneration and Audit at PayPal Australia.
Melanie's experience as a director includes growing companies through acquisition and offshore expansion, building new revenue streams, and transitioning businesses facing disruption into customer-led expansion by building out multi channels, platforms and adopting new technologies. She is also a board member at Chief Executive Women and chairs the education committee for the 30% Club.
With a strong passion for the start-up community, Melanie acts as adviser, advocate and investor for a number of ventures, including Sendle and Noahface. As former CEO at NRMA Investments, Melanie was responsible for the company's core $600 million investment portfolio and commercial businesses, Thrifty, Travel and Holiday Parks. Previously she held senior executive roles at Deutsche Bank and Bankers Trust.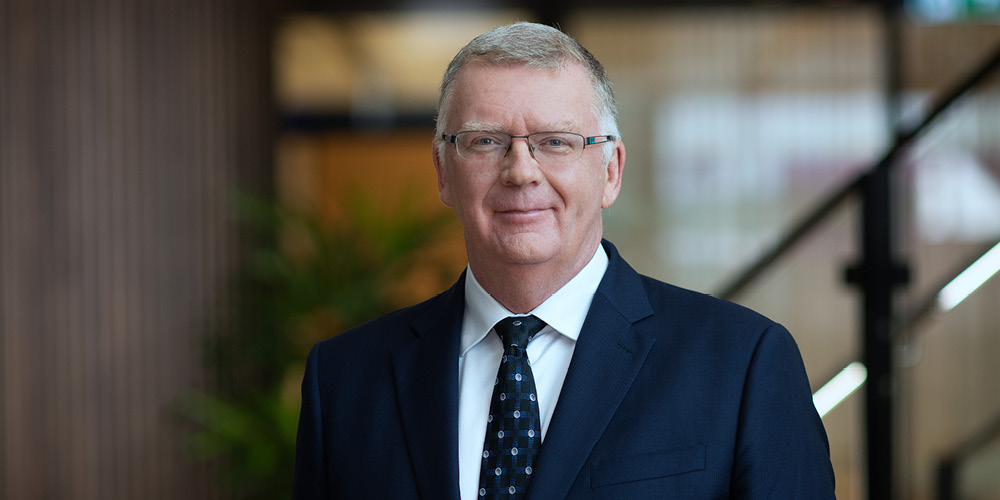 David Curran
Independent Non-Executive Director
David has over 30 years' experience within the IT and financial services sectors. As the former Group Chief Information Officer of Westpac, David was responsible for the technology strategy, execution and operations for the group. He was also responsible for the implementation of a number of major transformation projects, including the Group's Customer Service Hub, and an infrastructure and operations initiative that facilitated migrating Westpac's technology capabilities to the cloud.
Under David's leadership, the stability and efficiency of Westpac's underlying technology infrastructure was materially strengthened, leading to improvements in productivity and risk management.
Prior to joining Westpac, David spent 10 years in senior technology roles at the Commonwealth Bank of Australia (CBA), including a role as core banking modernisation Executive General Manager, leading a team of 1,400 people over five years in the bank's quest to transform its core technology platform.
David is a strong advocate for culture and ways of working, including the introduction of agile methodologies.