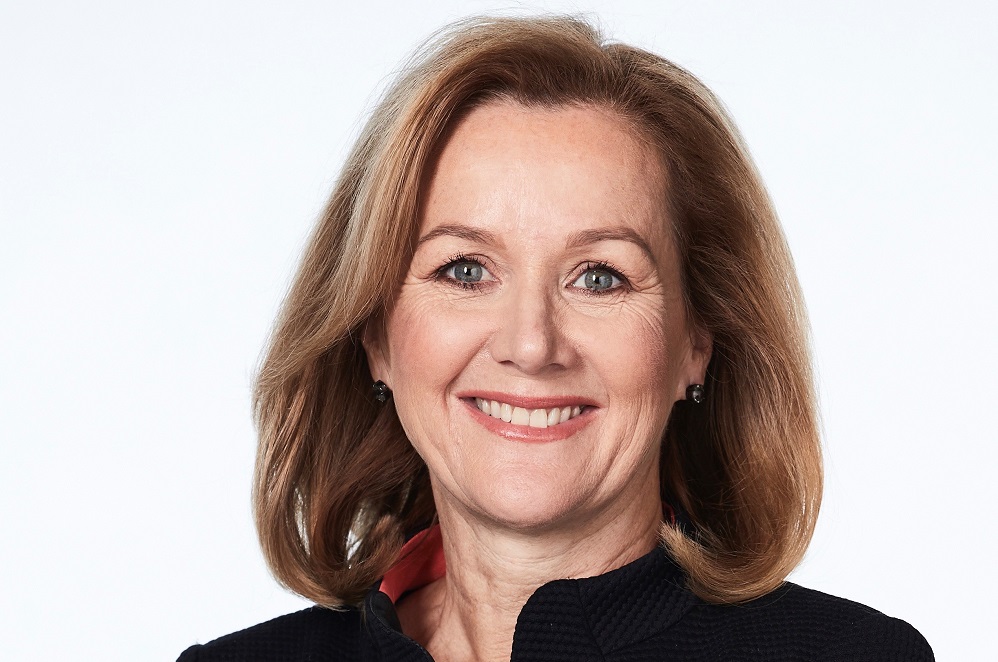 Melanie Willis
Independent Non-Executive Director Chairperson
Melanie has extensive experience in corporate finance, strategy, innovation, and investments both in executive and non-executive roles across a number of sectors. These include financial services, infrastructure, property, investment management, technology and retail.
With significant board level experience in both local and international businesses, Melanie currently chairs the Risk Committee at Challenger, Audit and Risk at Pexa, and Remuneration and Audit at PayPal Australia.
Melanie's experience as a director includes growing companies through acquisition and offshore expansion, building new revenue streams, and transitioning businesses facing disruption into customer-led by building out multi channels, platforms and adopting new technologies. She was previously NSW chapter head and board member at Chief Executive Women and chair of the education committee for the 30% Club.
With a strong passion for the start-up community, Melanie acts as adviser, advocate and investor for a number of ventures, including Sendle and Noahface. As former CEO at NRMA Investments, Melanie was responsible for the company's core $600 million investment portfolio and commercial businesses, Thrifty, Travel and Holiday Parks. Previously she held senior executive roles at Deutsche Bank and Bankers Trust.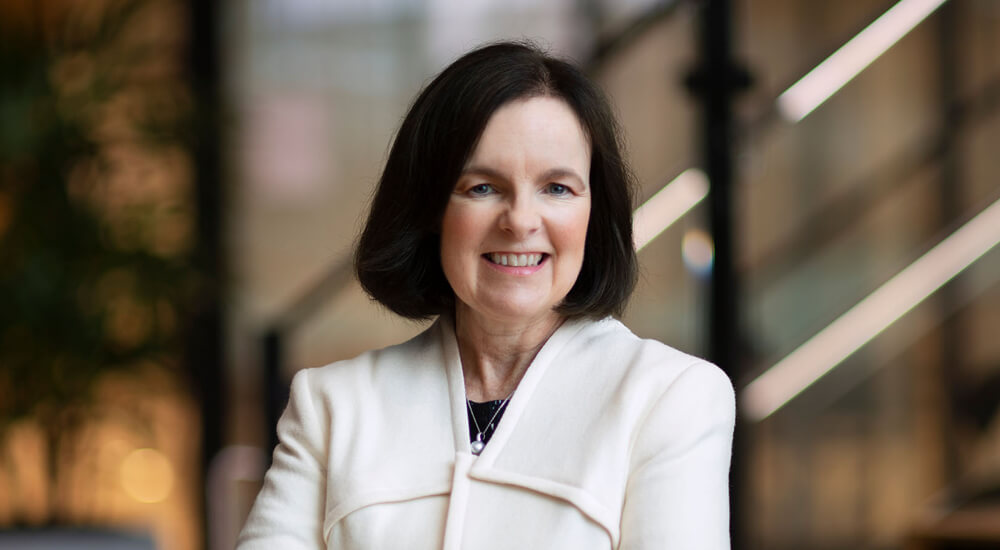 Sue Houghton
Chief Executive Officer, QBE Australia Pacific
Sue Houghton brings more than two decades of experience in the Financial Services sector to her role leading QBE Australia Pacific.
An accomplished senior executive with a career spanning operations, finance and strategy, Sue is known for her sound judgment, deep industry knowledge and passion for purpose-driven leadership. Her successful track record driving positive change, championing customer-centred thinking, and cultivating diverse and high performing teams has earnt her a reputation as one of the industry's most highly regarded leaders.
Before joining QBE, Sue was Managing Director of Insurance for The Westpac Group. She has also held senior leadership and management roles at organisations including Wesfarmers Insurance, Insurance Group Australia and Arthur J Gallagher.
Sue is a member of the Champions of Change Coalition and is a Director and immediate past President of the Insurance Council of Australia.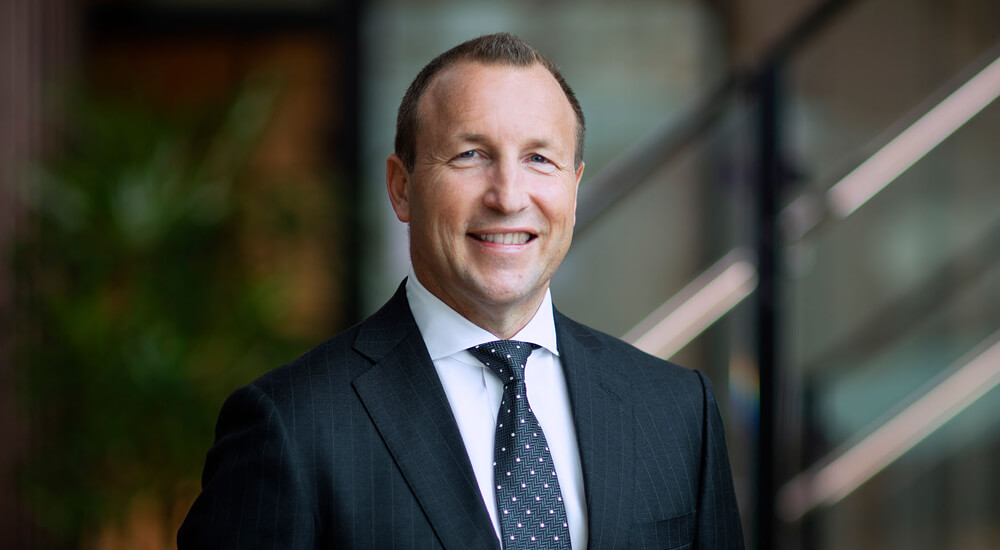 Chris Esson
Chief Financial Officer, QBE Australia Pacific
Chris brings extensive outside-in industry and investor perspectives to QBE and is passionate about building on the Brilliant Basics programme to deliver attractive and sustainable returns.
Prior to joining QBE in 2020, Chris gained more than 20 years of experience in the international insurance and banking industries. From 2016, he was Group Investor Relations Director at Aviva plc, one of the leading international insurers based in the UK. Before that, he spent 15 years as an equity analyst where he led highly ranked teams covering the insurance sector with Macquarie Bank and Credit Suisse in Australia, Asia and Europe. Chris qualified as a chartered accountant and began his finance career at KPMG.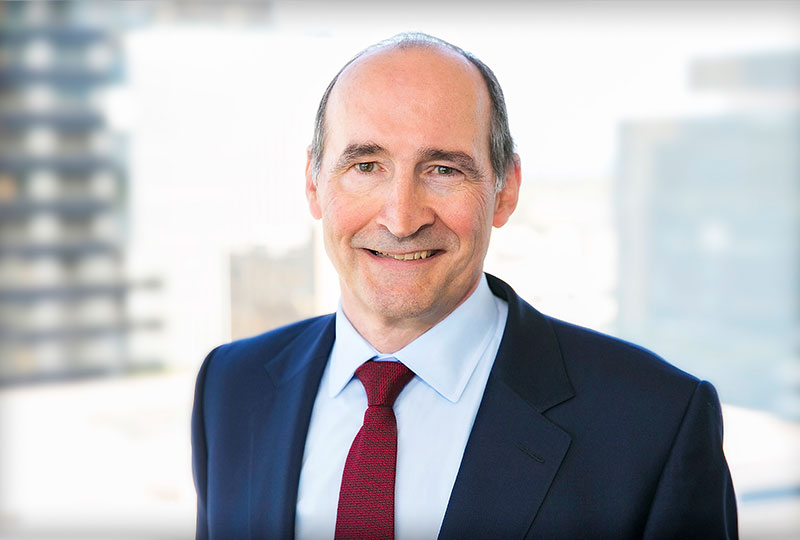 Justin Breheny
Independent Non-Executive Director
Justin has 34 years of experience working in the Insurance and Banking industries in Australia and throughout Asia.
For the two years preceding his retirement in 2015, Justin was Group Chief Risk Officer for Insurance Australia Group (IAG), Australia's largest general Insurance business, with responsibility for all aspects of Risk Management across the group. Prior to this, from March 2006 to October 2013, Justin was Chief Executive Officer, Asia with responsibility for managing IAG's general and life insurance interests in Malaysia, Thailand, China, India, Vietnam, and Indonesia.
For the thirteen years prior to joining IAG Justin held senior executive and board positions within ANZ Banking Group's (ANZ) Asian operations – including General Manager of the Bank's Asia business – with responsibility for managing ANZ's retail and corporate banking business in China, Hong Kong, Philippines, Taiwan, Vietnam, Indonesia, Singapore, Malaysia and Thailand.
Justin is currently Chairman of the ASX listed company Nuchev Limited, and non-executive director and chair of the risk committee of Lawcover Insurance.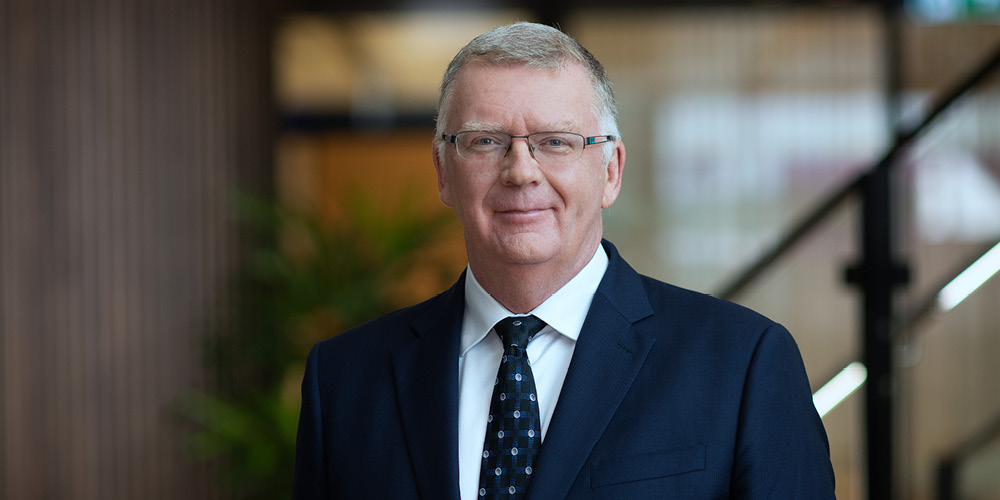 Dave Curran
Independent Non-Executive Director
David has worked in the Finance and Technology industries for over 35 years.
He has built significant experience in digitally transforming organisations to better serve their customers and deliver stronger performance. During his executive career, David was the Group CIO at Westpac, led the Core Modernisation transformation at Commonwealth Bank and served as a partner at Accenture.
David has a passion for developing the future leaders of tomorrow and is also committed to doing his part in the battle against cancer.
He is a Non-Executive Director at ASX and the cyber-technology company, Quintessence Labs. David also sits on the board of Tour de Cure and chairs the board of The Westpac Scholars Trust.
David chairs the Board Risk and Capital Committee and the Transformation and Technology Committee.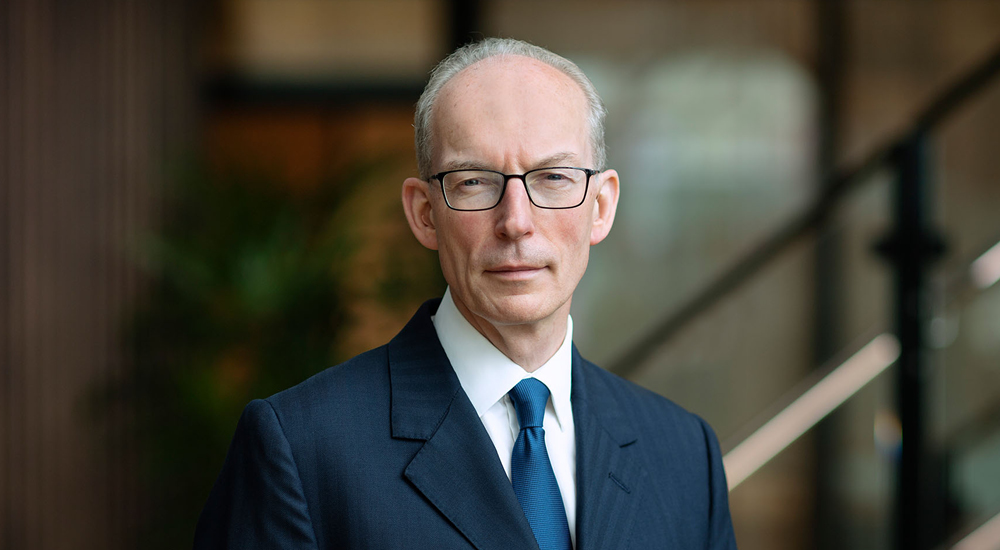 Andrew Horton
Group Chief Executive Officer
BA Natural Sciences, ACA
Andrew joined QBE as Group Chief Executive Officer in September 2021. He was previously the CEO, and before that the Finance Director, of Beazley Group, a specialist insurer based in the United Kingdom with operations in Europe, the United States and Asia. Prior to this, he held various senior finance roles in ING, NatWest and Lloyds Bank. Andrew has more than 30 years' experience across insurance and banking, and has extensive experience across international markets.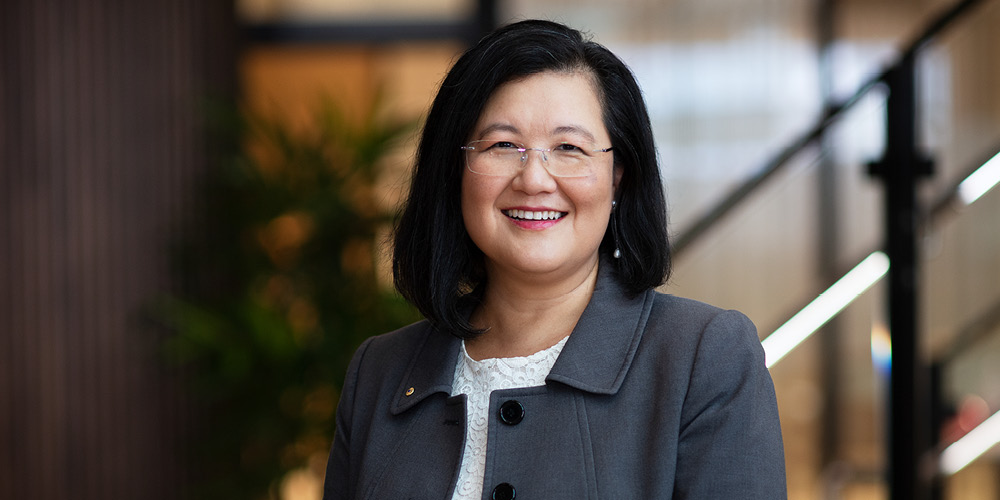 Ming Long AM
Independent Non-Executive Director
Ming has more than 25 years' experience in financial management and senior executive experience in real estate, media, and funds and investment management. She held senior executive positions including CEO and CFO positions in real estate leading both listed and unlisted entities through challenging markets and uncertain economic environments.
Ming is currently a Non-Executive Director of Telstra, IFM Investors, CEDA, and Chair of Diversity Council Australia. She is also a Member of ASIC's Corporate Governance Consultative Committee, on the Steering Committee for the Climate Governance Initiative with the Australian Institute of Company Directors, and is a Global Ambassador for Business Events, Sydney. She previously served as Chair of AMP Capital Funds Management Limited, a Non-Executive Director of Chartered Accountants Australia & New Zealand, Property Council of Australia, a Member of the Finance and Audit Committee at Sydney University, an Executive Director of Investa Funds Management, and Managing Director of Investa Property Group Holdings.
Ming is a Fellow Chartered Accountant, and a Graduate of the Australian Institute of Company Directors. She holds a Bachelor of Economics and Laws from Sydney University and an MBA from University of Technology, Sydney.
Ming chairs the People and Remuneration Committee.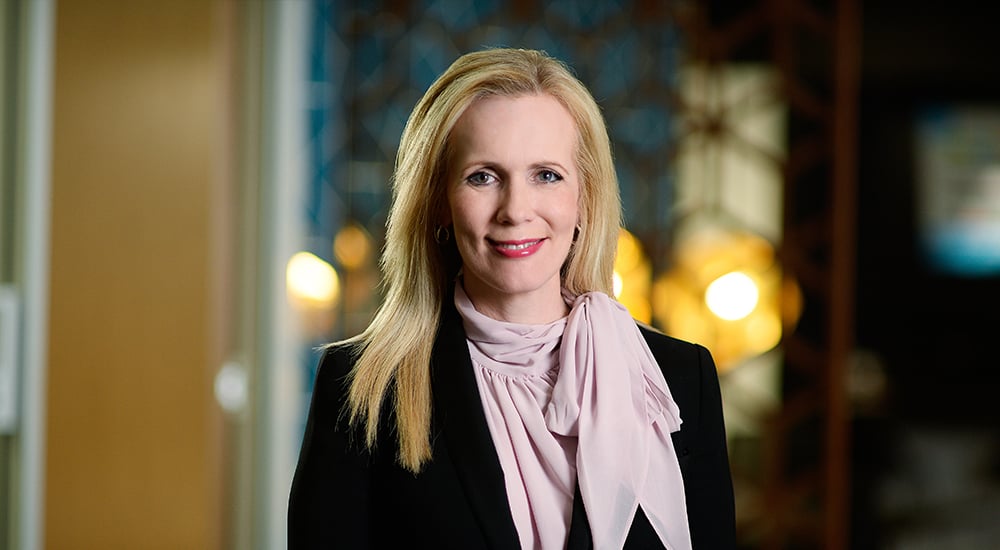 Dr Helen Nott FAICD
Independent Non-Executive Director
Helen is an experienced independent non-executive director, driven by a sense of purpose and strength of values. She is passionate about building innovation, resilient organisations that deliver value to stakeholders and that strive to make a difference in the community in which they operate.
With experience across health, insurance, sport, aged care and disability services and financial services, Helen's current boards include Australian Unity Ltd (ASX:AYU); QBE's Australia Pacific portfolio of companies (QIA, QBE LMI and QII); and the New Zealand Accident Compensation Corporation (ACC). Previous boards include Healthdirect Australia, Paralympics Australia, Parasport Australia and QBE Life (Australia).
Leveraging innovation and data intelligence to deliver customer value and business efficiency have been central to Helen's career, which has included senior leadership roles with IAG and QBE, global strategy consulting with Strategy& and PwC Corporate Finance and working with digital start-ups.
Helen started her career as a research scientist for the CSIRO's Mathematics and Information Sciences division (now Data 61) and was part of the foundation team for Murdoch University's School of Engineering. Helen's PhD in Engineering focused on using data and analytics for optimal decision making in the agriculture industry. She has a Bachelor of Science (Mathematics) and is a Fellow of the Australian Institute of Company Directors.
Helen chairs the Board Audit Committee.