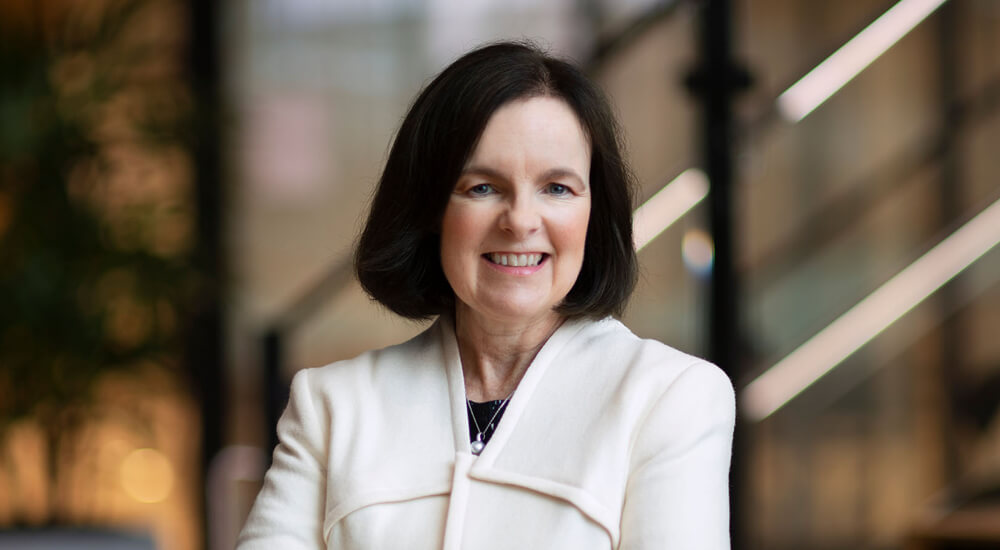 Sue Houghton
Chief Executive Officer, QBE Australia Pacific
Sue Houghton brings more than two decades of experience in the Financial Services sector to her role leading QBE Australia Pacific.
An accomplished senior executive with a career spanning operations, finance and strategy, Sue is known for her sound judgment, deep industry knowledge and passion for purpose-driven leadership. Her successful track record driving positive change, championing customer-centred thinking, and cultivating diverse and high performing teams has earnt her a reputation as one of the industry's most highly regarded leaders.
Before joining QBE, Sue was Managing Director of Insurance for The Westpac Group. She has also held senior leadership and management roles at organisations including Wesfarmers Insurance, Insurance Group Australia and Arthur J Gallagher.
Sue is a member of the Champions of Change Coalition and President of the Insurance Council of Australia.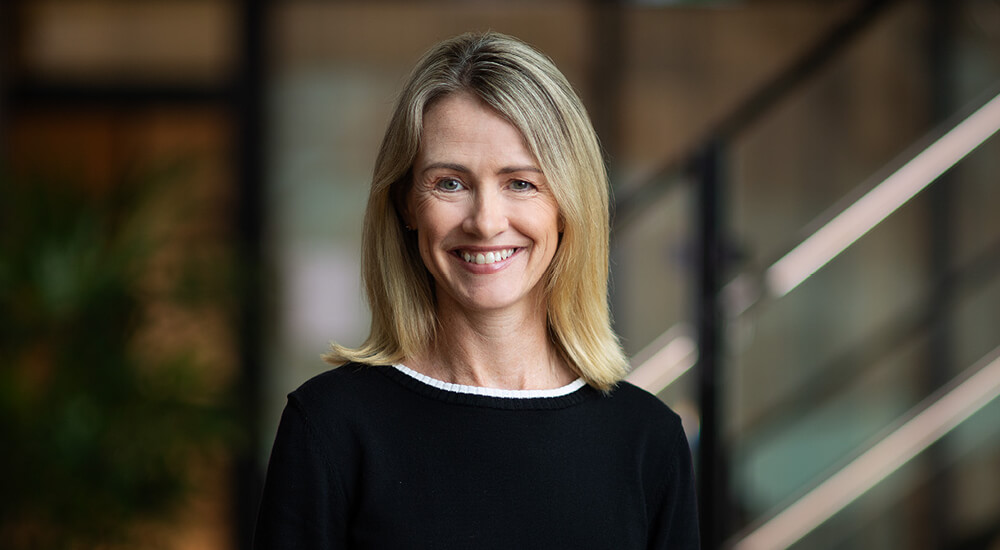 Eleanor Debelle
Chief Customer Officer, Personal Lines
With 23 years' experience in financial services covering central banking, investment consulting, investment management and general insurance, Eleanor is passionate about driving value creation through talent, and building a great place to work for our biggest asset – our people.
Eleanor joined QBE's Investment Team in 2015 after 11 years at Insurance Australia Group (IAG) where she held several senior business roles, covering end-to-end investment management and running an online insurance business.
Eleanor holds a Bachelor of Economics with First Class Honours from the University of Western Australia and a Master of Economics from the Australian National University. She is also a Graduate member of the Australian Institute of Company Directors (GAICD).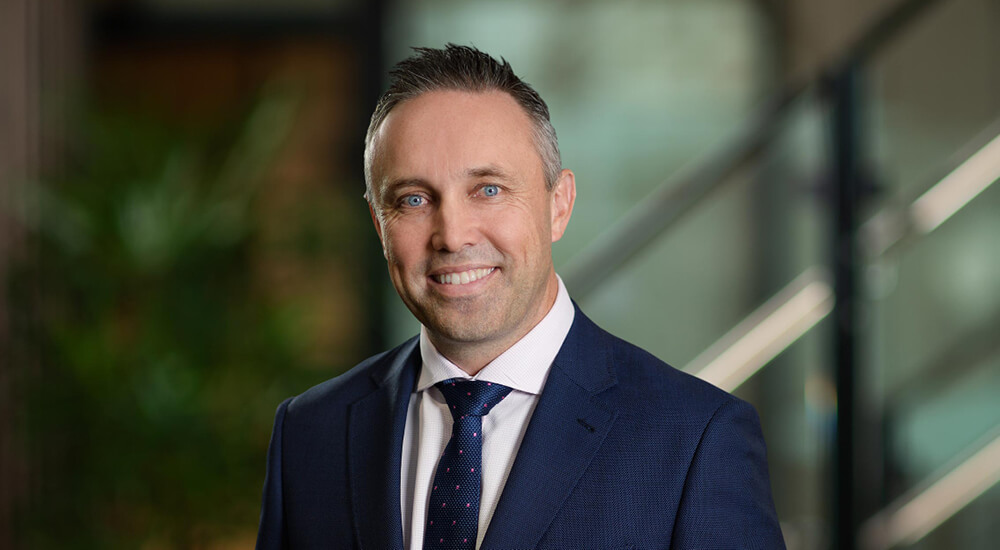 Jason Clarke
Chief Customer Officer, Commercial Lines
Jason has more than 30 years' experience in the general insurance industry, bringing deep organisational and industry knowledge from a career spanning underwriting, distribution and senior management roles.
Jason is known for his passion for people, talent for harnessing collaboration, and ability to drive and manage change. His commitment to QBE's customers is evident in the enduring relationships he has built.
As Chief Customer Officer of the Commercial Lines Business Unit, Jason is responsible for the specialist teams, products and services that support QBE's commercial customers and partners across Australia.
Jason is chair of the Australian Aviation Underwriting Pool and co-chair of the Australia Pacific QBE Foundation.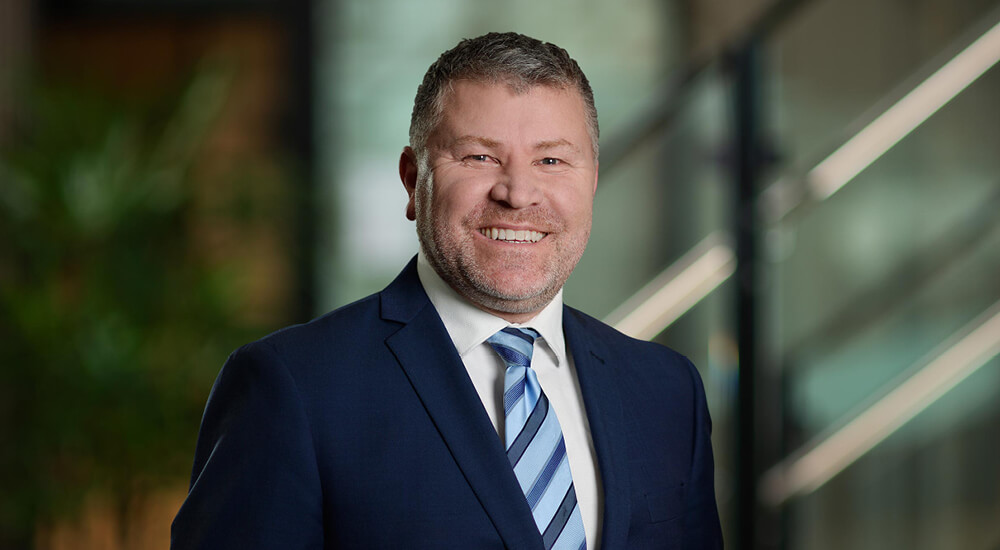 Jon Fox
Chief Claims Officer
Jon has more than 25 years' experience within the Australian insurance industry, including senior positions in claims, underwriting, distribution and general management.
Jon joined Elders Insurance in 2002 to establish the company's national claims capability. Promoted to GM Insurance Operations in 2005 he led the integration of Elders Insurance into QBE after its acquisition in 2009. Appointed General Manager Elders Insurance in late 2011, Jon has delivered strong results and the business has won a number of awards, including the Roy Morgan Business Insurer of the Year.
Jon is a director of several industry boards, including the Australian and New Zealand Institute of Insurance and Finance.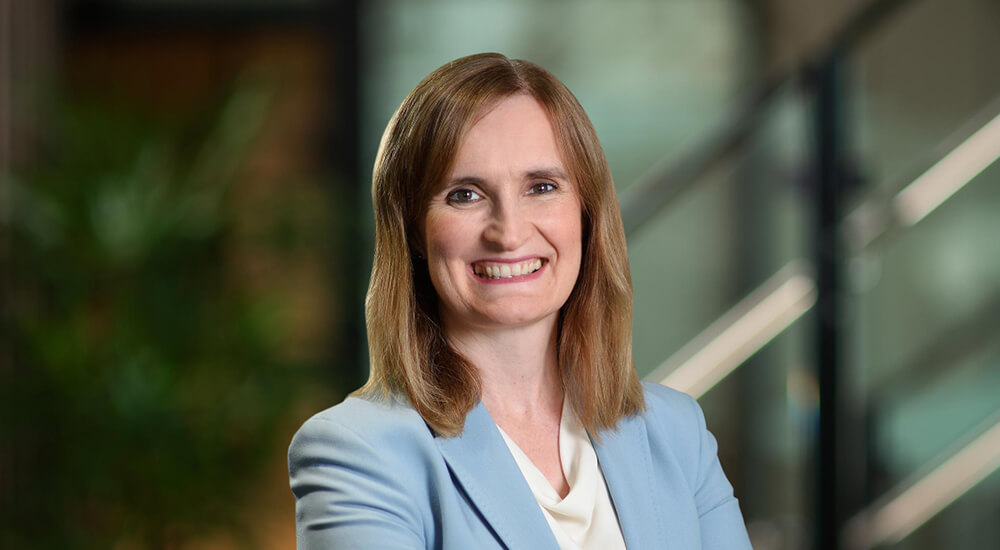 Fiona Hayes-St Clair
Chief Strategy and Transformation Officer
Fiona is a strategist with 20 years of experience and a passion for customer-centric strategy that delivers commercial results.
With industry experience across the globe, Fiona joined QBE in 2018 and is responsible for its corporate and Insurtech strategies – driving opportunities across Australia and New Zealand to deliver profitable growth.
Prior to QBE, Fiona was General Manager Consumer & Wealth Strategy at National Australia Bank where she helped develop strategies to innovate customer experience, distribution and growth strategies for consumer banking and wealth management products and services. Fiona began her career as a strategy consultant at Booz & Company (now Strategy&) where, as a Partner, she led the Insurance practice in Australia and New Zealand.
Fiona has an acute interest in the revolution of customer experience and distribution models brought about by digitisation and has authored intellectual capital and a number of whitepapers on this topic.
Mark Gay
Chief Information Officer
Mark joined QBE in 2018, bringing with him a wealth of experience as a senior technology leader in financial services. He has an inclusive leadership style and the ability to define and articulate complex technology strategy in a simple way that engages individuals through change.
Before joining QBE, Mark was recognised as the Australian CIO of the year in 2016, the Australian Financial Services CIO of the year in 2017, and was recognised as one of Australia's outstanding 50 LGBTI leaders in 2018.
Mark holds a Master of Entrepreneurship and Innovation from Swinburne University and is a Graduate member of the Australian Institute of Company Directors (GAICD).
Jonathan Groves
Chief Risk Officer

Jonathan has over 25 years of experience in the international insurance and reinsurance markets, having worked in the UK and London markets, Bermuda, and more recently Australia. Jonathan joined QBE in 2013 as Chief Risk Officer of Equator Re and was appointed Group Head of Risk in April 2017.
He assumed the CRO role for Australia and New Zealand in December 2018.
Jonathan has previously worked for Marsh and Aon both in a management capacity and providing risk related consulting services as well as in AIG's risk management group. Jonathan is a Fellow of the Institute of Risk Management and is a member of the global Risk Leadership Team at QBE.
Shiona Watson
Chief HR Officer
Shiona joined QBE in January 2020, bringing 20 years of broad industry experience in human resources, organisational transformation, change management and people strategy.
Shiona's industry experience spans consumer goods, construction, aviation and agriculture, having previously worked for companies including PepsiCo, Foster's Group, Boral and Ansett Airlines.
Shiona is passionate about organisations which place their employees at the heart of delivering positive customer experiences. She holds a Bachelor of Commerce from the University of Queensland, a Master of Commerce with Honours from the University of Melbourne and more recently completed the Advanced Human Resources Executive Program at the Michigan Ross School of Business.
Declan Moore
Chief Customer Officer, New Zealand & Pacific
Declan Moore was appointed Chief Customer Officer, QBE New Zealand & Pacific in August 2019. He has 25 years of insurance experience, with six years at QBE Australia as Head of Actuarial Pricing and then as Operations Manager NSW/ACT, where he managed the underwriting, finance, and support functions.
Declan re-joined the QBE Group in 2011 and prior to his current role, was appointed Group Chief Actuary in 2012 and Chief Underwriting Officer in 2016.
Declan has previously worked as a general insurance consultant for Trowbridge Consulting in Sydney and Towers Watson in Dublin.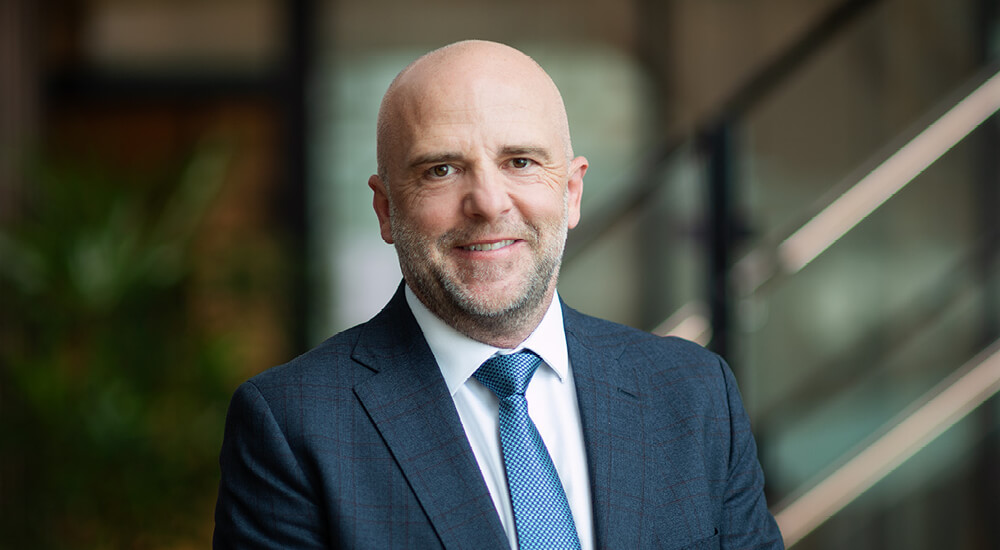 Phil White
Chief Customer Officer, Credit Lines
Chief Executive Officer, QBE LMI
Phil is a senior executive with a deep understanding of the insurance, credit risk and the property market, gained from more than 20 years' experience in management consulting and leadership roles.
Since joining QBE in 2006, Phil has held a variety of senior leadership positions including Head of Strategy and Distribution, Head of Financial Institution General Insurance, Head of Capital Markets and Structured Transactions and Principal New Business Ventures.
Before joining QBE, Phil spent 10 years as a management consultant working across Asia, Europe, Africa and Australia and spent a significant part of his career specialising in the UK commercial property market.
Phil is also Director of QBE Mortgage Insurance (Asia) Limited.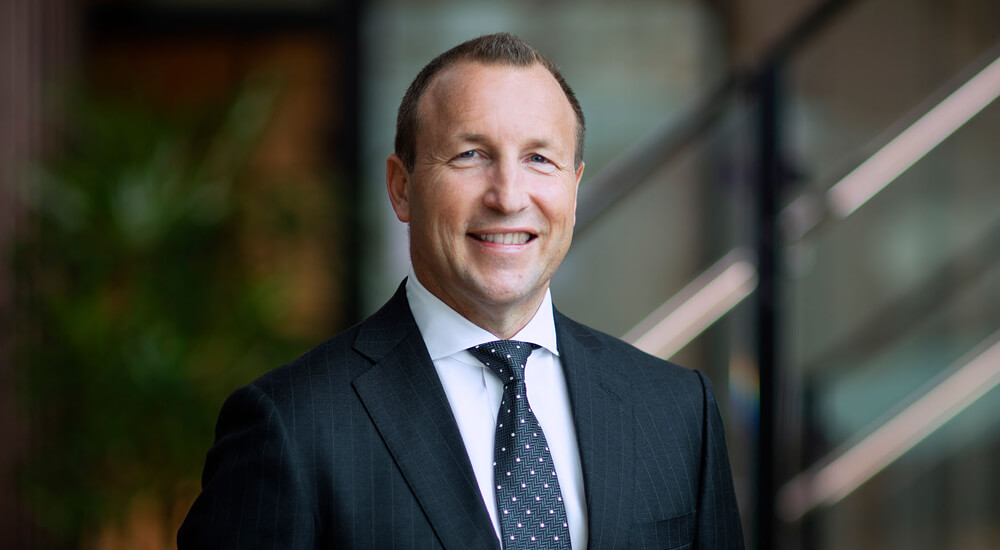 Chris Esson
Chief Financial Officer
Chris brings extensive outside-in industry and investor perspectives to QBE and is passionate about building on the Brilliant Basics programme to deliver attractive and sustainable returns.
Prior to joining QBE in 2020, Chris gained more than 20 years of experience in the international insurance and banking industries. From 2016, he was Group Investor Relations Director at Aviva plc, one of the leading international insurers based in the UK. Before that, he spent 15 years as an equity analyst where he led highly ranked teams covering the insurance sector with Macquarie Bank and Credit Suisse in Australia, Asia and Europe. Chris qualified as a chartered accountant and began his finance career at KPMG.