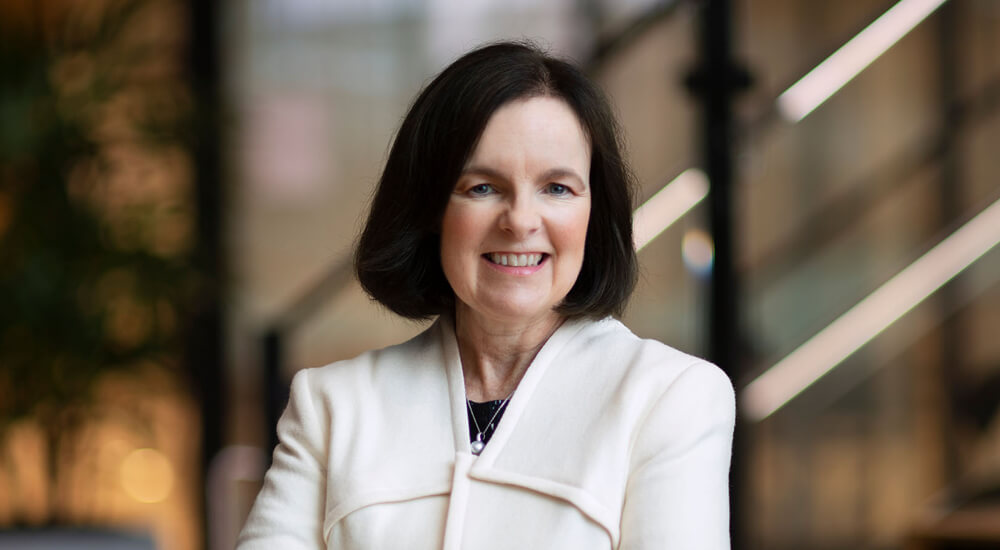 Sue Houghton
Chief Executive Officer, QBE Australia Pacific
Sue Houghton brings more than two decades of experience in the Financial Services sector to her role leading QBE Australia Pacific.
An accomplished senior executive with a career spanning operations, finance and strategy, Sue is known for her sound judgment, deep industry knowledge and passion for purpose-driven leadership. Her successful track record driving positive change, championing customer-centred thinking, and cultivating diverse and high performing teams has earned her a reputation as one of the industry's most highly regarded leaders.
Before joining QBE, Sue was Managing Director of Insurance for The Westpac Group. She has also held senior leadership and management roles at organisations including Wesfarmers Insurance, Insurance Group Australia and Arthur J Gallagher.
Sue is a member of the Champions of Change Coalition and is a Director and immediate past President of the Insurance Council of Australia.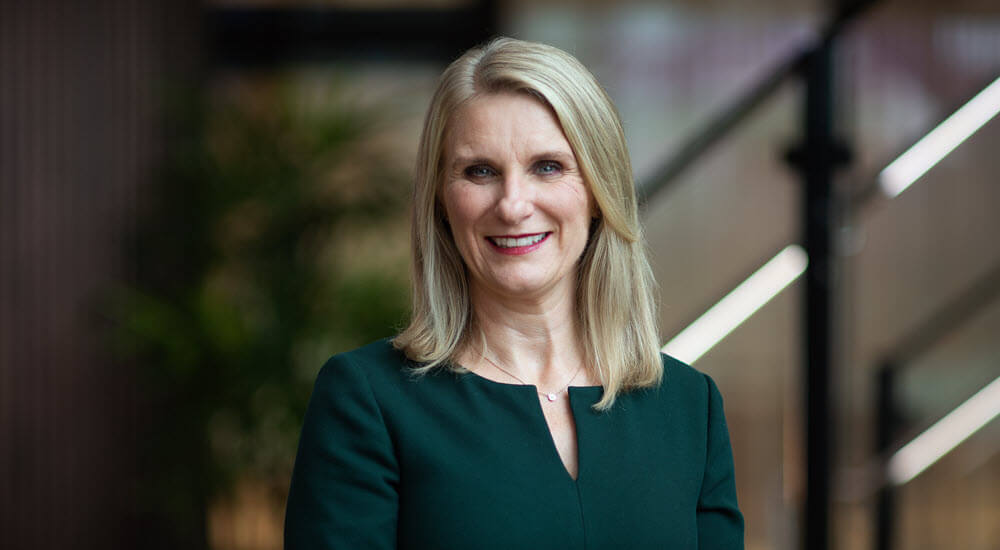 Julie Starley
Managing Director, Consumer
Julie has over 25 years' experience in the insurance, online retail and telecommunications industries across Australia and Europe, with an extensive track record of developing and implementing innovative customer experience, customer service, digital transformation, and segment growth strategies.
Recognised as an empowering and inclusive leader, Julie is passionate about building high performing teams who exceed customer expectations, whilst developing sustainable growth strategies and strong business performance within QBE.
Having joined QBE in 2019 from icare, Julie has previously held roles at Grays eCommerce Group, Vodafone Group and EY (Ernst & Young).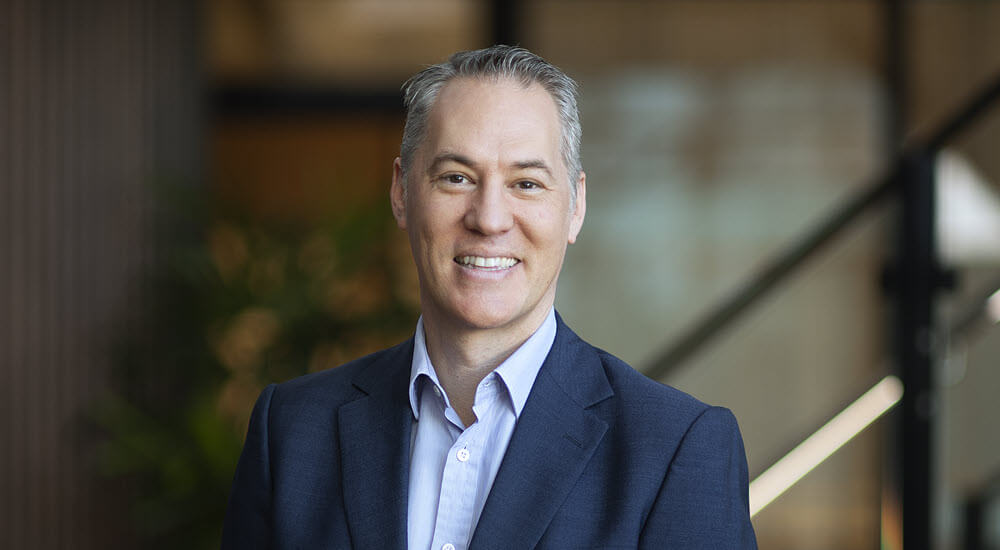 Elliot Hill
Managing Director, Business
Elliot brings a wealth of knowledge and experience to QBE from an insurance industry career spanning more than 16 years. His experience includes leadership roles across portfolio management, channel pricing, legal, sales and distribution.
Elliot is known for his deep industry relationships, excellence in leadership and people management skills. He brings a passion for inspiring others and developing strong performers.
Before joining QBE's Australia Pacific team in 2019, Elliot spent five years at AIG where he held a number of senior and executive roles including CEO of its New Zealand business. Prior, Elliot spent more than eight years in leadership roles at RSA Insurance Group, including CEO of its Singapore business and General Counsel for its Emerging Markets division based in London.
Elliot holds a Bachelor of Economics from the University of Manchester and a CPE and LPC from the College of Law.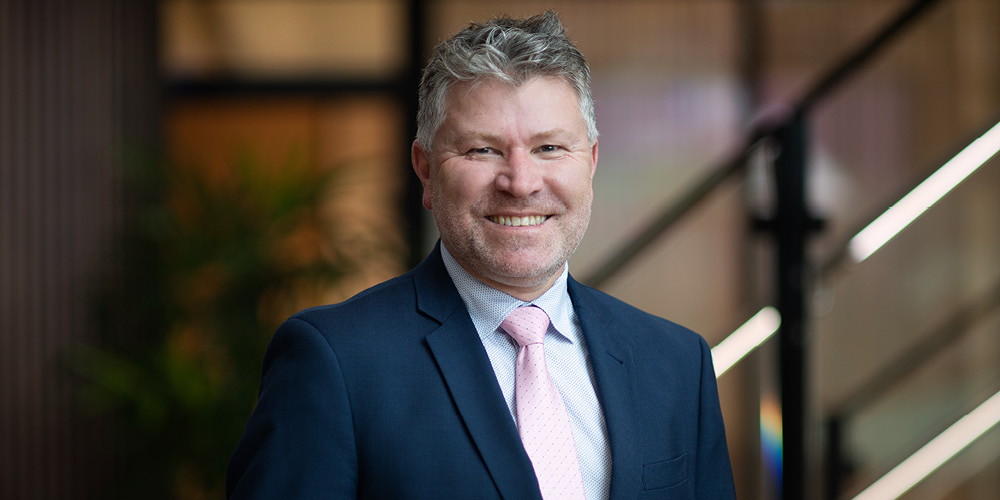 Jon Fox
Chief Claims Officer
Jon has more than 25 years' experience within the Australian insurance industry, including senior positions in claims, underwriting, distribution and general management.
Jon joined Elders Insurance in 2002 to establish the company's national claims capability. Promoted to GM Insurance Operations in 2005 he led the integration of Elders Insurance into QBE after its acquisition in 2009. Appointed General Manager Elders Insurance in late 2011, Jon has delivered strong results and the business has won a number of awards, including the Roy Morgan Business Insurer of the Year.
Jon is a director of several industry boards, including the Australian and New Zealand Institute of Insurance and Finance.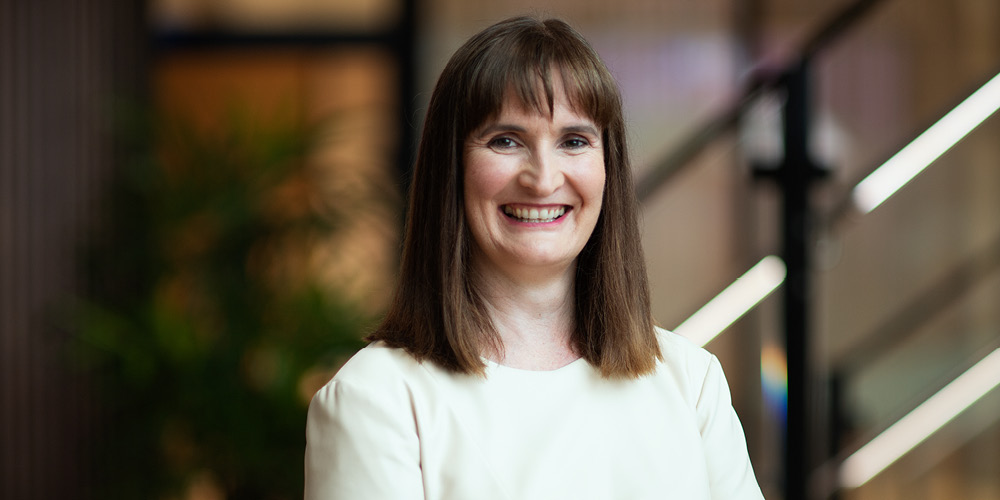 Fiona Hayes-St Clair
Chief Strategy and Transformation Officer
Fiona is a strategist with 20 years of experience and a passion for customer-centric strategy that delivers commercial results.
With industry experience across the globe, Fiona joined QBE in 2018 and is responsible for its corporate and Insurtech strategies – driving opportunities across Australia and New Zealand to deliver profitable growth.
Prior to QBE, Fiona was General Manager Consumer & Wealth Strategy at National Australia Bank where she helped develop strategies to innovate customer experience, distribution and growth strategies for consumer banking and wealth management products and services. Fiona began her career as a strategy consultant at Booz & Company (now Strategy&) where, as a Partner, she led the Insurance practice in Australia and New Zealand.
Fiona has an acute interest in the revolution of customer experience and distribution models brought about by digitisation and has authored intellectual capital and a number of whitepapers on this topic.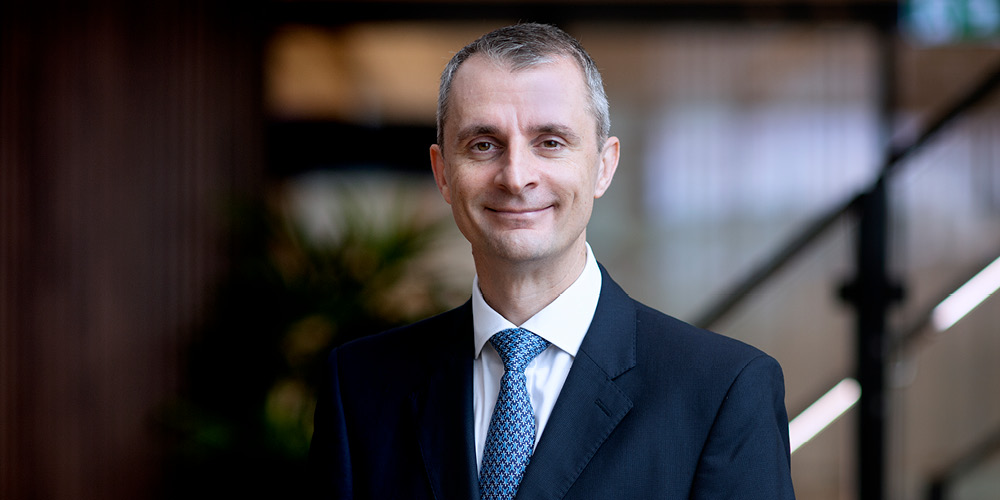 Jonathan Groves
Chief Risk Officer
Jonathan has over 25 years of experience in the international insurance and reinsurance markets, having worked in the UK and London markets, Bermuda, and more recently Australia. Jonathan joined QBE in 2013 as Chief Risk Officer of Equator Re and was appointed Group Head of Risk in April 2017.
He assumed the CRO role for Australia and New Zealand in December 2018.
Jonathan has previously worked for Marsh and Aon both in a management capacity and providing risk related consulting services as well as in AIG's risk management group. Jonathan is a Fellow of the Institute of Risk Management and is a member of the global Risk Leadership Team at QBE.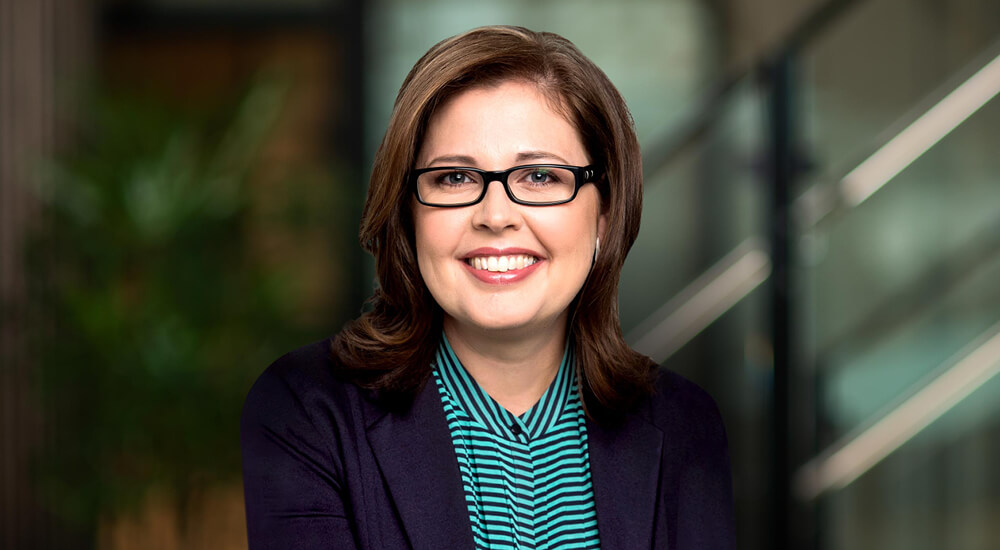 Shiona Watson
Chief People Officer
Shiona joined QBE in January 2020, bringing 20 years of broad industry experience in human resources, organisational transformation, change management and people strategy.
Shiona's industry experience spans consumer goods, construction, aviation and agriculture, having previously worked for companies including PepsiCo, Foster's Group, Boral and Ansett Airlines.
Shiona is passionate about organisations which place their employees at the heart of delivering positive customer experiences. She holds a Bachelor of Commerce from the University of Queensland, a Master of Commerce with Honours from the University of Melbourne and more recently completed the Advanced Human Resources Executive Program at the Michigan Ross School of Business.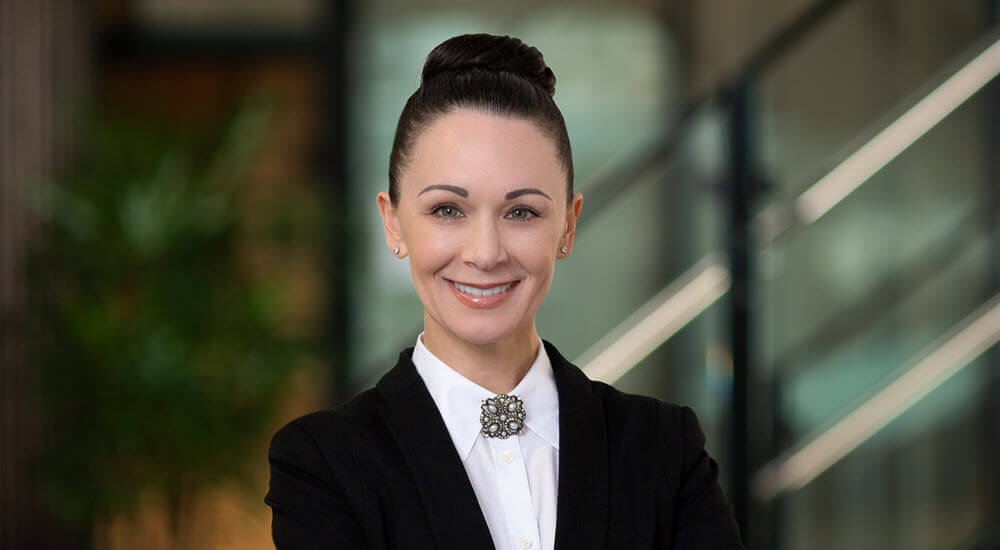 Tracey Harris
Chief Governance & Executive Operations Officer
Tracey has more than 20 years of industry and executive leadership experience throughout Australia and Asia. Her experience crosses a range of insurance, health and emergency assistance organisations within the public, private, not for profit and government sectors.
Recognised as a highly engaged and strategic leader who builds a culture of success through critical thinking, Tracey's focus is on people, performance and customer outcomes. She has a proven record of leading transformation and governance strategy and execution.
Tracey joined QBE in 2022 from Sedgwick where she held the role of Chief Operating Officer – Australia. She has also held executive leadership roles at EML, Cover-More Group (Australia and China) and the Careflight Group. Tracey holds a Masters of Financial Management and a Masters of Business Administration from Bond University.
Declan Moore
CEO and Managing Director, New Zealand & Pacific
Declan Moore was appointed Chief Customer Officer, QBE New Zealand & Pacific in August 2019. He has 25 years of insurance experience, with six years at QBE Australia as Head of Actuarial Pricing and then as Operations Manager NSW/ACT, where he managed the underwriting, finance, and support functions.
Declan re-joined the QBE Group in 2011 and prior to his current role, was appointed Group Chief Actuary in 2012 and Chief Underwriting Officer in 2016.
Declan has previously worked as a general insurance consultant for Trowbridge Consulting in Sydney and Towers Watson in Dublin.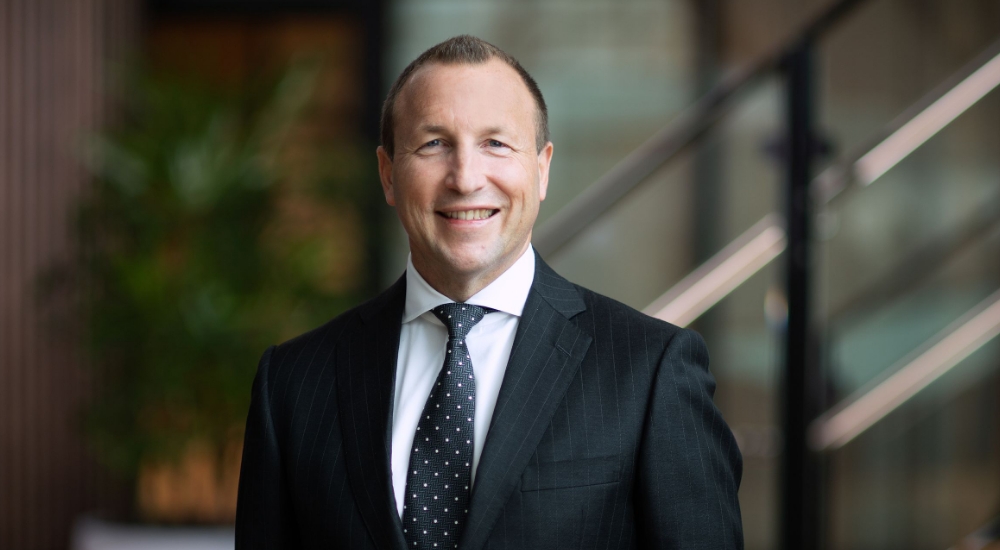 Chris Esson
Chief Financial Officer
Chris brings extensive outside-in industry and investor perspectives to QBE and is passionate about building on the Brilliant Basics programme to deliver attractive and sustainable returns.
Prior to joining QBE in 2020, Chris gained more than 20 years of experience in the international insurance and banking industries. From 2016, he was Group Investor Relations Director at Aviva plc, one of the leading international insurers based in the UK. Before that, he spent 15 years as an equity analyst where he led highly ranked teams covering the insurance sector with Macquarie Bank and Credit Suisse in Australia, Asia and Europe. Chris qualified as a chartered accountant and began his finance career at KPMG.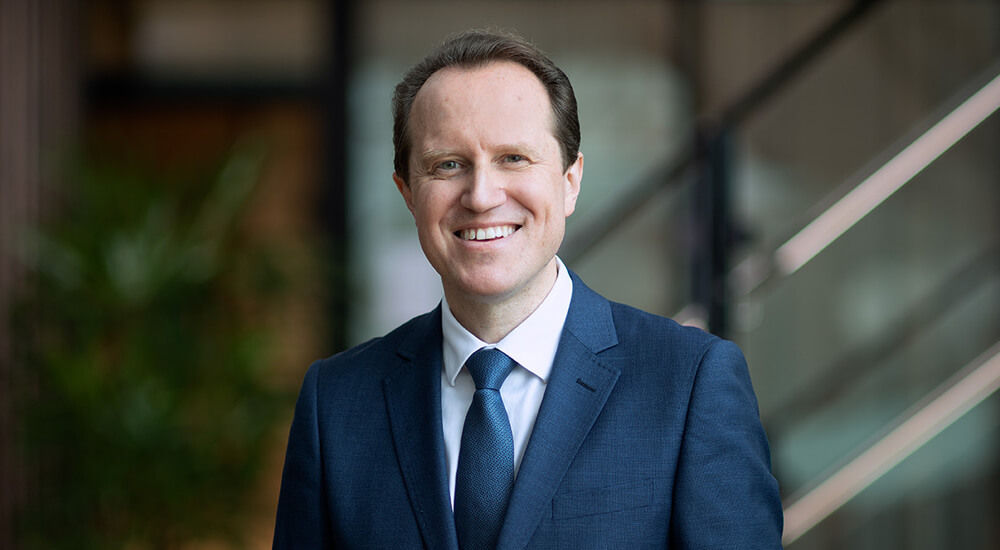 Andrew Ziolkowski
Chief Underwriting Officer
Andrew has more than 25 years of experience in insurance and financial services, having held senior positions across customer, product, underwriting, claims, actuarial, analytics and regulatory management.
Having first joined QBE in 2003, he rejoins from icare, where he supported that organisation's transformation through the development of underwriting governance and discipline. He has previously held executive leadership positions at IAG and Wesfarmers Insurance.
Andrew is recognised as a strong, collaborative leader who builds a culture of success through his passion for developing talent. He brings valuable industry perspectives to decision making, and supports QBE's continued focus on driving the right metrics.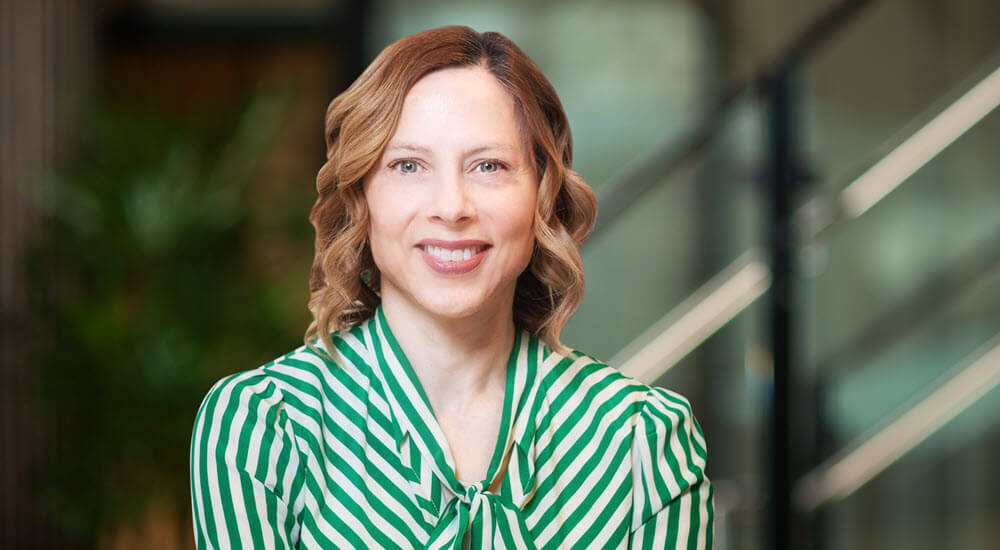 Caroline Rockett
Chief Information Officer
Caroline has more than 25 years technology experience supporting organisations in achieving their digital, core business and data strategies through the effective use of technology.
Caroline joined QBE in 2023 and has worked across industry sectors including insurance, financial services, telecommunications and aviation loyalty. She has previously held executive leadership roles at Velocity Frequent Flyer and Wesfarmers Insurance. In her previous role as Group Executive for Digital and Technology at icare, Caroline led the creation and execution of a technology strategy focussed on digital capabilities for icare insurance schemes.
With a passion for technology and problem solving, Caroline is equally passionate about building high performing, impactful and engaged teams. Caroline holds a Bachelor of Applied Science from the University of Technology, Sydney.