QBE and Orange Sky have come together to form a unique and innovative partnership.
Our partnership sees us bring together the knowledge and expertise of both our organisations, to help us solve both business and social issues. Together, we're seeking to bring about greater change for our customers, employees and communities.
Our impact this week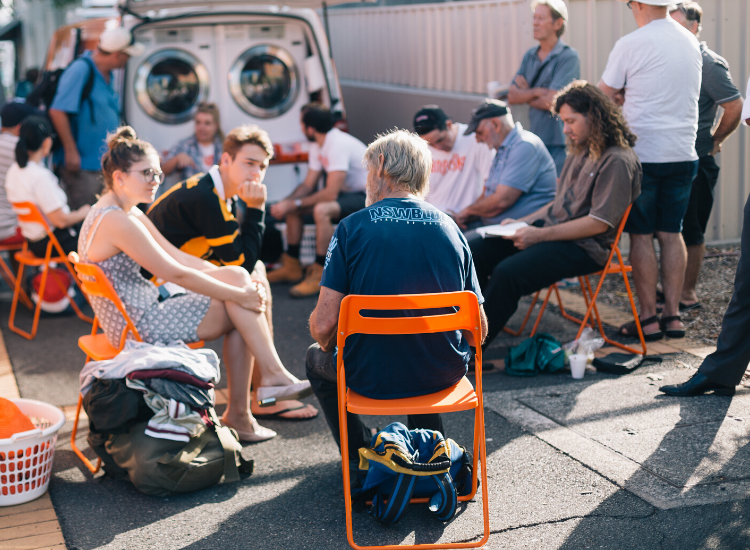 About Orange Sky
Orange Sky is a charity organisation helping to positively connect people experiencing homelessness through free laundry, showers and conversation.
Working throughout Australia and New Zealand, Orange Sky has a simple formula: Provide a platform for everyday people to connect. Their focus is on creating a safe, positive and supportive environment for volunteers and people experiencing homelessness, who are too often ignored or feel disconnected from their community.
Visit Orange Sky's website to find out more.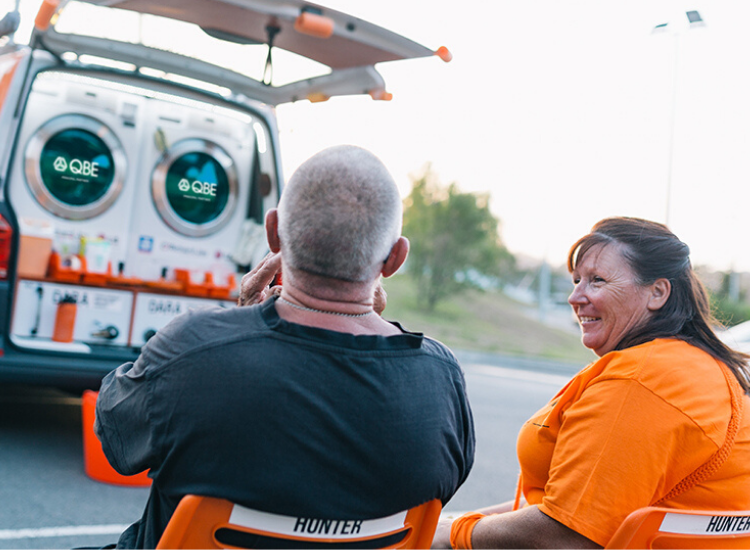 About our partnership
Our partnership with Orange Sky is built around shared values of sustainability, inclusion, diversity and supporting the most vulnerable members of our communities.
In addition to funding, QBE will support Orange Sky with activities like events, fundraising, media advocacy, employee volunteering, and more.
This is a mutually rewarding partnership. We know that we can learn from Orange Sky and their work with vulnerable people and grow together to better serve our communities. Our people are also passionate about the work of Orange Sky and the opportunities for involvement this partnership provides.
The importance of connection and support in communities
While the services we offer are very different, both QBE and Orange Sky recognise the importance connection and support can have for people during difficult times of their lives and we strive to ensure these connections are as positive as possible.
QBE employees reflect on the importance of connection and support
How you can get involved
Volunteers have one of the most important jobs at Orange Sky – to connect with Orange Sky's friends through genuine and non-judgemental conversation. It might sound simple, but these positive connections can impact a person's life.
In the hour that it takes to do a load of laundry, volunteers sit down on orange chairs and have a chat – it's a simple opportunity for everyday Australians and New Zealanders to connect. You can help to make a difference by volunteering a few hours of your time each fortnight.
Go to Orange Sky's website to find out more about how you can volunteer and support Orange Sky.