Who better than children to remind us of what's at risk when we're on the road.
That's why we teamed up with school kids to make this film. It drives home the message that it's not worth risking everything, just to read a text or save a few minutes. Their message is that if we can all change one small thing about how we drive, we can all be safe on the road.
Be safer on the roads
See how school kids tackled road safety head on
Kids and parents Road Safety Contract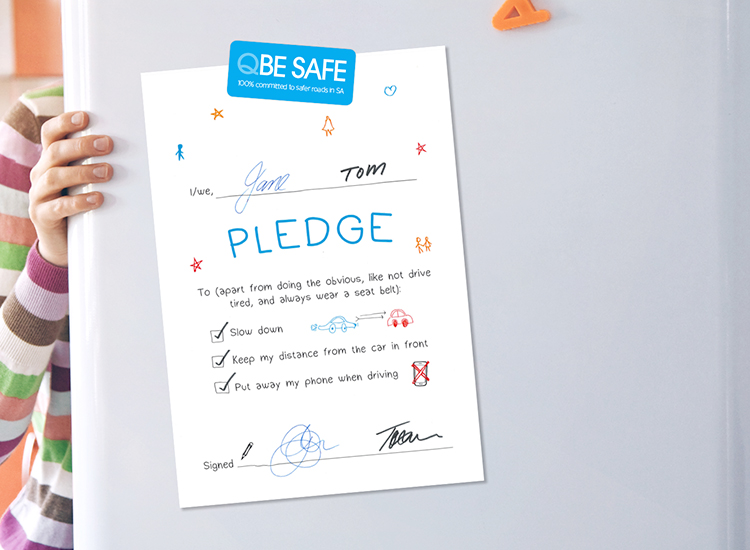 Ever got your kids to sign a contract to do their chores, clean their rooms, or spend less time on screens? If you have, then it's only fair you sign a contract for their sakes, pledging to drive safer.
How to stay safe on the roads
All road users have a shared responsibility to be safe on our roads. Find out how you can be safe.