There's never been a more challenging time for owners and managers running a business. We understand that keeping up with various and sometimes complex legislation such as employment law and work health and safety, is an ongoing journey.
We know that despite the best intentions, breaches of legislation and compliance can still happen and stakeholder expectations can be mismanaged. These scenarios can bring liability exposure to company directors, officers and managers.
That's why management liability cover is critical to every business's risk management strategy. Our cover can provide protection for personal liability, fines and penalties, employment practices claims and theft by employees or third parties.
Our global experience, local passion and commitment to service can help you make brave decisions to do your job with confidence – knowing that if something goes wrong, we've got your back.
Coverage
Our Management Liability insurance provides the full breadth of cover required by a business, which can also be tailored, not just to suit your needs, but also your budget.

Management Liability
Protects the Directors and Officers from claims arising from wrongful alleged acts against the Directors and/or Officers. Coverage is afforded to the Insured,
but not limited to:
• Personal liability
• Fines and penalties
• Outside directorships including workplace health and safety
• Automatic unlimited run off for retired directors
• Pre-investigation and investigation costs

Corporate Liability
Protection for the Company from claims arising from alleged wrongful acts against the business. Cover includes, but not limited to:
• Environmental violation defence costs
• Defence and fraud
• Work Health & Safety defence costs
• Breach of Contract defence costs
• Tax audit and review costs
• Death or disappearance of named insured director

Employment Practice Liability
Protects the business from claims for wrongful dismissal or discrimination by past or present employees, customers or suppliers. This includes cover for
allegations made against the insured for discrimination on the basis of sex, race, age, religious beliefs and disability.

Crime
Protecting the company's balance sheet from fraud and dishonest activities carried out by employees or third parties.

Statutory Liability
Protects individuals and the company against fines and pecuniary penalties. This includes defence and investigation costs as well as Enforcement Expenses.
Our claims team and legal panel
Our professional claims team will help you navigate your way through what can be a stressful time. We provide access to our legal panel when you need professional and efficient advice relating to your policy coverage. You can also appoint these panel members to represent you in the event of a claim.
Need a broker? See our guide to finding the right broker.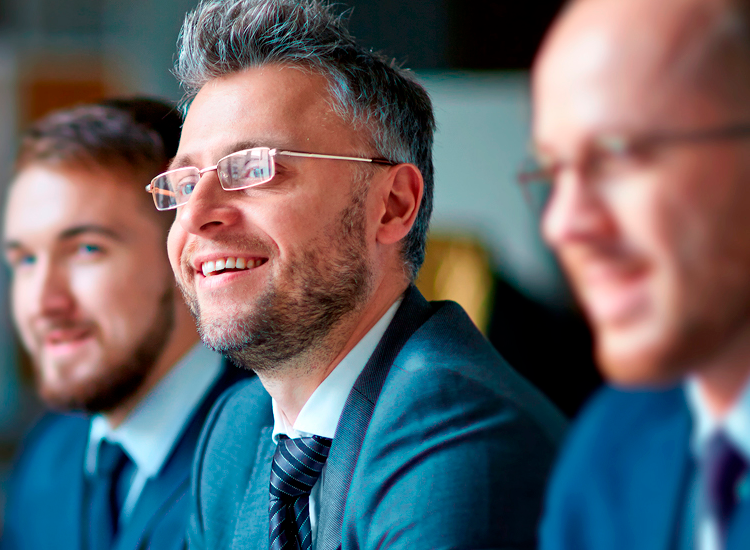 How Management Liability insurance benefits business
There's a lot of responsibility that comes with running a business, particularly in a highly regulated business environment like Australia.
Management liability insurance is designed to protect the Directors and the company against financial losses in the event they are alleged to have not met their duties.
Learn why having this coverage in your insurance policy to protect your business becomes a beneficial safety net.