Article
Australian weather update: BOM declares negative Indian Ocean Dipole
A negative Indian Ocean Dipole has been declared by the BOM
This means we're likely to experience heavier-than-usual rainfall in much of Australia over the coming months
It's important to take proactive measures to reduce the risk of damage to property.
So far this year we've experienced a rather wet winter in Australia, with 15 per cent more rainfall than usual in June across the whole country1.
The winter downpours have followed a wet autumn, and the reason for our current increased rainfall has been officially declared by the Bureau of Meteorology (BOM): a negative Indian Ocean Dipole (IOD) is underway2 and it's forecast to last until at least the middle of spring3.
Here's what you need to know about the negative Indian Ocean Dipole 2021.
What is a negative Indian Ocean Dipole?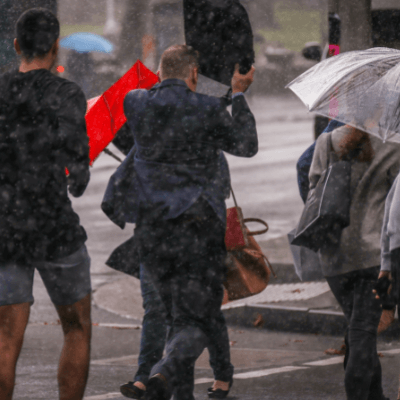 The climate in Australia is very changeable, and is influenced by the patterns in the oceans that surround the country and the atmosphere above it – these are our climate drivers.
In the Indian Ocean – which separates Australia and Africa – the climate driver is the IOD, which refers to the year-to-year changes of tropical sea surface temperatures.
The IOD has three phases – negative, neutral and positive. Each phase generally occurs every three-to-five years, usually beginning in autumn or early winter and ending in spring.
A positive IOD means warmer water collecting near Africa, fewer clouds forming near Australia and consequently less rain over central and south east areas. This often occurs with an El Niño event, and can result in little rain and very dry land.
A negative IOD results in cooler water near Africa and warmer water collecting near Australia, and clouds follow. This often occurs during La Niña, and pushes rain to Australia. If both the IOD and La Niña are strong, Australia can experience heavy rainfall and consequently widespread flooding4.
At present, Australia is currently experiencing an IOD.
Is La Niña still active in Australia?
While a La Niña weather event was declared last year, at present, according to the BOM, La Niña is currently inactive, and there is little indication that it will develop in the coming months. However, three out of the seven climate models surveyed by the BOM suggest there is potential for La Niña to develop in spring.
What impact will the Indian Ocean Dipole have on Australia?
We've already seen a significant impact of the negative IOD – for example, the Western Australia town of Exmouth experienced nine months worth of rain in just 24 hours5. A negative IOD increases the likelihood of above average winter-spring rainfall, and below average temperatures, for parts of southern Australia6 – so in these areas in particular we could be in for a few more weeks of downpour.
Preparing for heavy rainfall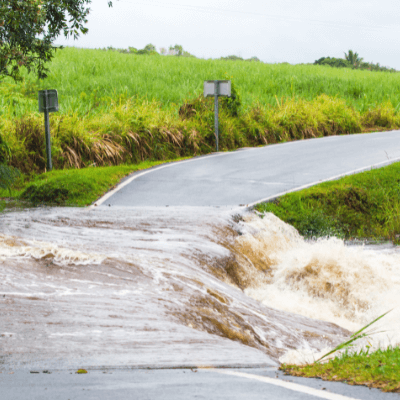 With increased rainfall comes higher than usual flood risk and risk of rainwater damage – and as we've already seen with the storm event in Northern New South Wales and more recently Exmouth, homes and businesses can become flooded very quickly.
It's always wise to take steps to minimise any potential damage that may come as a result of increased rainfall or flash flooding.
For example, make sure your gutters and downpipes are free from leaves, rubbish and other debris so water can flow off your property quickly. If you have a basement and are in an area that could flood, ensure you have sandbags available and lift possessions off the floor using wooden pallets or similar.
In addition, now is a good time to check your roof is free from any cracks or damage that may let water into your home – better to do a small repair now than have a flooded roof cavity.
Make sure you've reviewed your insurance policies, too. Home and Contents Insurance and Business Insurance can provide cover in the event of rainwater and flood damage so consider your cover needs and make sure things are insured at the correct amount before the downpours come.
Find out more about QBE Home and Content Insurance
Find out more about QBE Business Insurance
---
1 http://www.bom.gov.au/climate/current/month/aus/summary.shtml
2 http://www.bom.gov.au/climate/enso/
3 http://www.bom.gov.au/climate/enso/
4 https://www.youtube.com/watch?v=J6hOVatamYs
5 https://www.mediastatements.wa.gov.au/Pages/McGowan/2021/06/Joint-media-statement-Disaster-assistance-following-Exmouth-flooding.aspx
6 http://www.bom.gov.au/climate/enso/#tabs=Indian-Ocean