Article
Building your business risk minimisation strategy
A profitable business is highly dependent on the way it manages its risks.
Every company is exposed to a degree of risk around its financial, operational and reputational decisions through to its compliance to regulation.
There's also risk factors that can lie outside of any company's control like environmental or external conditions including the economy and seasonal weather.
"No business is exempt from risk," explained QBE General Manager, Small to Medium Enterprises (SME), Aaron Gavin.
"But the point of difference between a successful and an unsuccessful business is a company's organisational resilience which essentially comes down to its risk minimisation strategy," he added.
Gavin outlines below some core mitigation strategies for common risk areas faced when running a business.
Customers
Winning customers is essential to sustain business, but many companies are highly reliant on just one or two customers because they may account for a large portion of revenue.
"An SME may have one major client that generates 60 per cent of their total revenue," explained Gavin. "It can be risky to depend on just one or a small group of customers especially in the start-up phase because it can really affect short-term profit and cash-flow."
Minimisation strategy:
Establishing long-term service contracts with key customers is a strong step to minimise the risks associated with dependency on select clients.
"Additionally, business owners could implement strategies to develop their smaller existing customers, such as cross-selling their products or services, so they could potentially become larger customers. This spreads the dependency risk," Gavin added.
Suppliers
"When thinking about your business' exposure to risks associated with your suppliers, all key considerations are very similar to customers," explained Gavin. "It's important to make sure all your eggs aren't in one basket."
Minimisation strategy:
Business owners shouldn't be over reliant on just one supplier. They should be aware of alternative channels or maintain strong business partnerships with multiple suppliers that are suitable for their company needs.
Company reputation
Heavy usage of social media platforms has meant there's an increase in company reputational risk.
"It's meant that consumers have the power to shape perception of brands instantly and at large scale," said Gavin.
Minimisation strategy:
"Implementing quality assurance systems to avoid complaints around customer service or products helps to avoid a ruined reputation initially," advised Gavin.
"But training is essential for employees in a digital age around reputational risk."
Companies should consider investing in the education of their employees to teach them about best practices on social media platforms.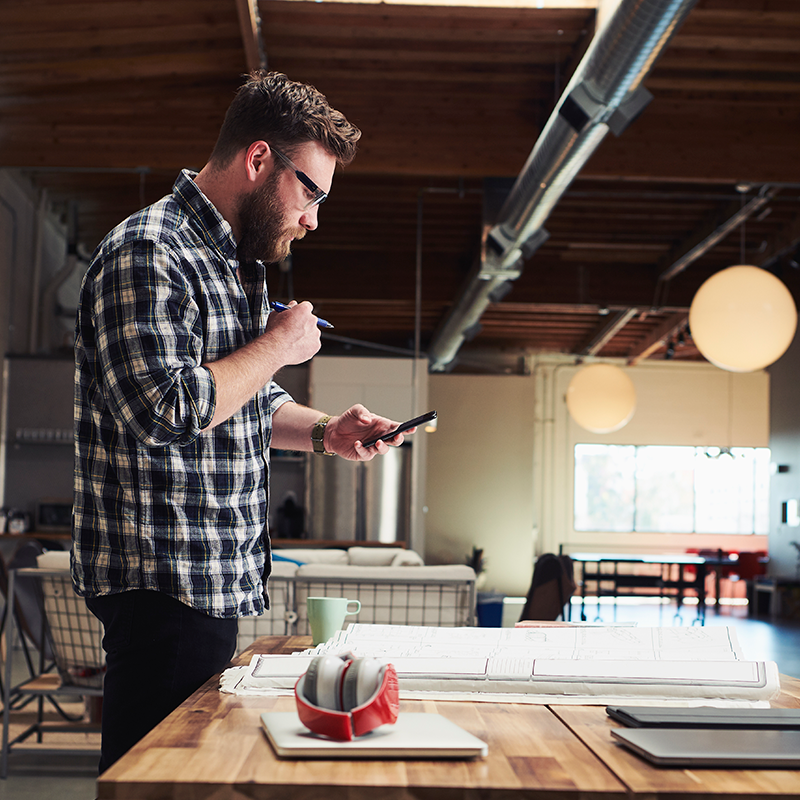 Finances
Cash is king in any business. But many small businesses in Australia struggle with cash flow management and face risks around liquidity.
The number one cause of failed SMEs for three years running is inadequate cash flow, according to the 2016 Australian Securities and Investment Commission (ASIC) corporate insolvencies report.
Minimisation strategy:
"Forecasting cash-flow and managing your ingoing and outgoing expenses on a monthly basis is good business sense," Gavin suggests.
Having a strong grasp on the financial forecast of your business means you're better placed to make decisions throughout the year if there are any shortages or surpluses in cash.
"Keeping tabs on market conditions depending on the industry is really important," adds Gavin. "It could help anticipate your financial decisions based on seasonal fluctuations in cash-flow."