Article
Revealed: The most common and costly landlord insurance claims
Severe weather and leaky pipes are the biggest headaches for Australian landlords and are the cause of far more insurance claims than tenants failing to pay the rent.
Storm and flood claims account for 34 per cent of all landlords claims, while water damage from pipe failure are 21 per cent of claims, according to Frank Costigan, QBE Chief Customer Officer, Personal Lines.
"Our most current data indicates that more than half of landlord insurance claims are caused by two factors; weather issues and water damage including pipe failures or leaks," Costigan says. "Only 12 per cent of claims are as a result of tenants defaulting on rent, with a further 10 per cent coming from incidents of theft.
It's not possible to avoid severe weather, but landlords can act to stay on top of property care and general maintenance, Costigan says.
"Preventative steps, such as replacing old flexi hoses can help manage 'escape of liquids' claim, and ensuring gutters are clean can help to avoid storm damage and hopefully avoid the inconvenience of having to claim at all."
Flexible braided hoses are an unassuming, inexpensive item of plumbing kit that connects your water mains to sinks, appliances or toilets.
Last year, insurers received more than 30,000 claims for water damage caused by the failure of braided flexible hoses, according to the Insurance Council of Australia.
The claims cost for these failures is estimated at over $320 million, with damaged cupboards and flooring making up the bulk of the costs.
Likewise, a home with blocked guttering can lead to substantial damage. Gutters manage the flow of rain water away from your home during a downpour or storm. If they're blocked, the water can pool in the wrong place and even flow back into your house and damage your home inside and outside.
That's why ensuring your gutters are free from leaves, sticks and other debris is an important part of your regular maintenance and a vital risk mitigation step.
Landlord policies usually include protection from the loss of rent if the investment property can't be lived in due to an insured event occurring," Costigan said.
"However, policies may differ between insurers so it's really important to read the Product Disclosure Statement to make sure you understand what your investment property is and isn't covered for."
Getting help with maintenance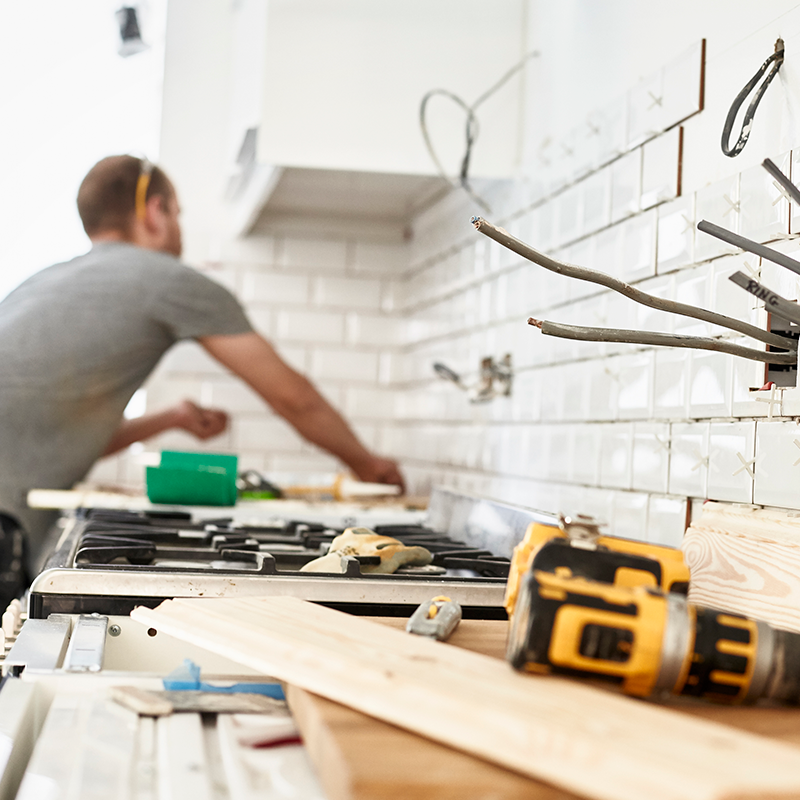 Landlords are advised to stay on top of their property maintenance and in most cases they hold the responsibility for getting repairs finalised.
But it's a good idea to get expert help with certain jobs and repairs. Anything that requires specialist work should be completed by a professional, be they a plumber or electrician. Never attempt this work yourself.
Also consider getting help with other risky home maintenance jobs like gutter cleaning, especially if you'll need to climb a ladder.
Professional gutter cleaners will usually be experienced at working at heights, climbing ladders and use harnesses. In many cases they'll carry powerful leaf blowers and other specialised kit to make the job efficient and safer.
Find out more about QBE Landlords Insurance
This article was originally published in January 2019 and was updated in November 2020.