Article
The power of pivoting: How to embrace opportunity in a crisis
There's no denying the coronavirus has presented enormous challenges and hardships for Australian businesses. However, a crisis can also bring opportunity for re-evaluation, positive change and innovation.
Dr Helena Popovic MBBS, international keynote speaker and leading authority on improving brain function from The Jonah Group shares her insights on the power of pivoting during these challenging times.
Re-evaluate your business
Things have changed, and while 'the new-normal' sounds like a cliché, it's a reality for most businesses. That's why it helps to pause and re-evaluate business and professional priorities.
Your personal values are likely to influence your business and professional values. Reflect on why you started or joined your business. What keeps you up at night? What difference do you want to make? How do you want people to see your business?
When it comes to goal setting, it's essential to focus on two types of goals: long-term outcome goals and immediate process goals.
Long term goals help you clarify the big picture and should align with your answers to the questions above. However, we can't control outcomes, which is why we also need process goals.
Process goals are goals defined by tasks and can be undertaken by you and your team immediately. Process goals give people a sense of control because they are focused on actions rather than results and therefore can provide an immediate sense of purpose and meaning. Process goals also allow people to feel they are making progress. A sense of control and making progress is essential for maintaining optimism and mental health.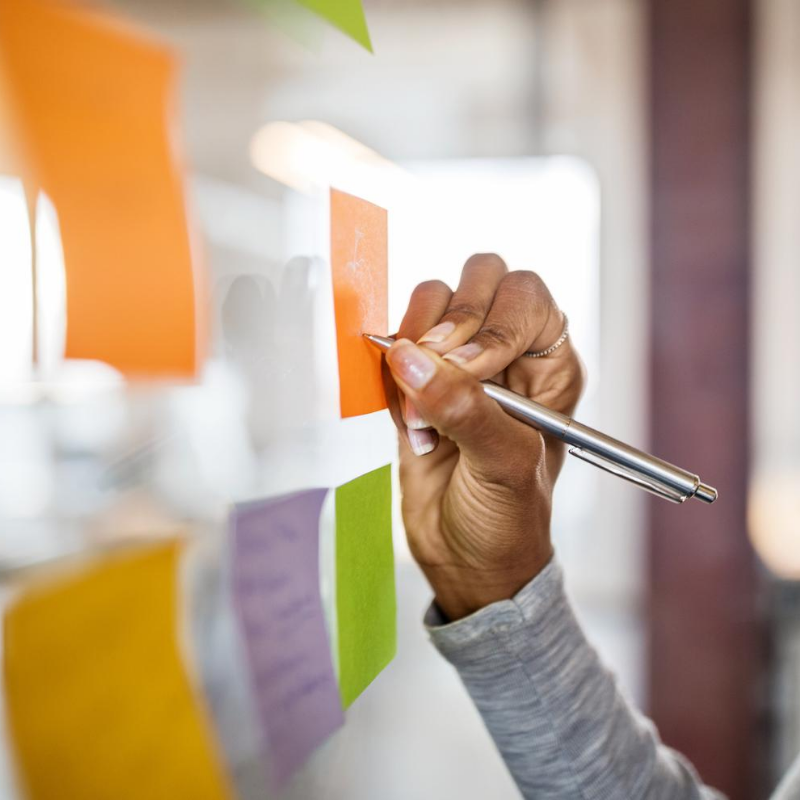 Prove yourself as a leader
When everything's running smoothly, people don't turn to leaders for guidance. A crisis is a great opportunity to prove your leadership and build trust with your team.
How you demonstrate the depth of your leadership skills will be appreciated – and remembered. A good leader leads people, not organisations.
A good leader knows how to care, connect and communicate – especially during challenging periods. Ask yourself who you'd want to have around you in a crisis. Then model yourself on that person.
Get your team on board, and ask important questions
We all come alive when we have a purpose. That's why it's a good idea to bring your team together to brainstorm ideas and make plans that align with your business purpose and goals. The process can invigorate your team and increase their loyalty and trust.
On a practical level, statements are great – such as "We'll achieve X by doing Y." Give your employees an action plan and stress will start to dissipate. Even if you are forced to talk about hard choices, you can talk about the best way to communicate difficult updates and changes. How you frame things is also important. It's all about cultivating a philosophy of openness, integrity and positivity.
Asking questions is also powerful, as it allows you to access more parts of your brain. Start with the question - is there anything your business could do differently?
There are numerous examples of businesses that have asked this and pivoted successfully. Textile companies manufacturing face masks. Restaurants offering take-away. Distilleries producing sanitiser.
Set the right positive goals and ask the right questions and you'll be amazed at how you and your team will find answers.
Look for the opportunities
When you're busy managing a business, running on auto-pilot isn't uncommon. It can take a crisis to jolt you out of it.
You could be doing everything right, but are you doing the right things? When you take a step back and think about the current business landscape, opportunities will naturally present themselves.
For example, when the pandemic first hit, a Gold Coast florist saw her revenue come to a standstill. Not surprising, given flowers are considered a luxury. So rather than panic, she started promoting flower deliveries for those who needed it most. A touching way to let your loved ones know you were thinking of them, even though you couldn't physically be with them. Business boomed.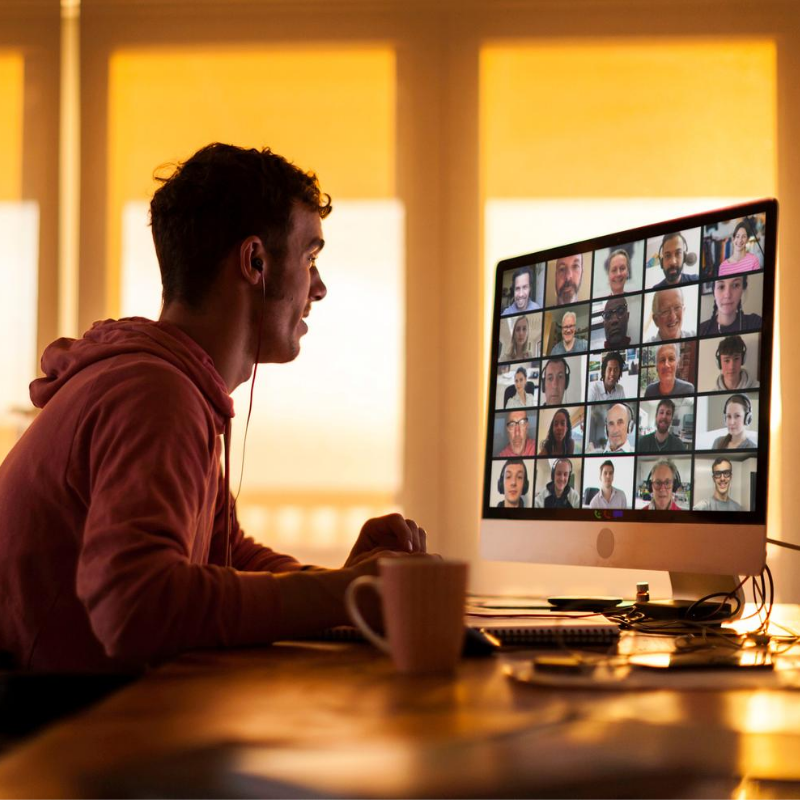 Connect with your customers and work with your community
During a crisis, it's important to stay in touch with customers.
When you reach out, be genuine, and don't waste time with meaningless 'We're all in this together' emails that don't have substance. Actions speak louder than words, so think about ways you can genuinely help and meet the needs of your customers. Even if COVID-19 restrictions force you to temporarily close, you can still keep people in the loop through social channels.
COVID-19 has brought communities together. Business owners are talking to each other, and community social pages are flooded with recommendations and offers of support.
Consider options like cross-promoting your services and pooling your marketing budget. Even if it's just moral support, there's strength in numbers.
Implement the Dr Helena Popovic C.R.I.S.I.S. plan
All these concepts can be summed up in the plan below:
Choose who you want to be. Victim or victor? What do you want to be known for?
Reflect on what you're grateful for. This will stimulate your creativity and problem-solving skills.
Identify opportunities to improve aspects of your business.
Shift your perspective if it's not serving you.
Implement a plan of action to increase your sense of control.
Support others and allow them to support you.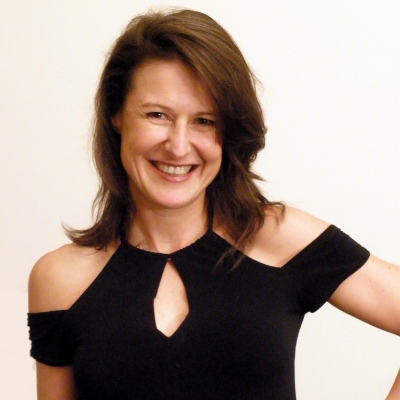 About Dr Helena Popovic
Dr Helena Popovic runs a medical practice, speaks at international conferences and adds best-selling author to her considerable list of accolades. She empowers people to attain optimum physical and mental health and achieve excellence in all areas of their lives.