Article
What brokers need to know about managing risk in 2021
Thanks to last year's dramatic and unexpected risk landscape transformation, there's never been a more important time for brokers to review customers' needs than in 2021, says Simon Petie, QBE risk and resilience advisor.
Risk management became more than a paper-based activity for many businesses, managers and owners during 2020.
"Bushfires, volcanoes, cyclones and COVID-19 shaped our personal and professional lives and for many drove a shift in decision making that required strategic and operational risk to be considered formally in decision making for the first time," says Petie.
"As a result, risk management, and by extension, insurance as a mitigation to known and emerging risks, has never been more important to established and developing businesses across the Australia Pacific region and world."
For brokers, this shift has had seismic implications.
Not only, Petie says, is now the time to lead in-depth coverage reviews, but customers may also be more highly attuned to their own risks. "This elevated risk environment has led to heightened awareness for customers so brokers must also be prepared for more detailed questions from their customers on the coverage of their existing policies."
What changed in 2020?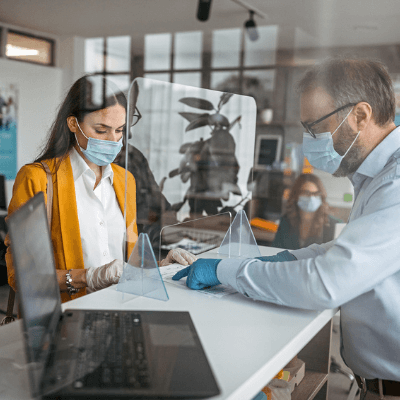 COVID-19 stands out as the most significant critical event of 2020 because all businesses and individuals were significantly impacted by the pandemic in some way. This in turn affected their insurance position.
From an insurance brokers' perspective, risks have changed too, at both a strategic and operational level, says Petie. Businesses have witnessed huge changes, touching areas as fundamental as strategy, staffing, supply chain, third party dependencies and rapid digitisation.
However, he warns that it can be challenging for some businesses, leaders and managers to accept that their world is transformed. "The personal impacts of 2020 can prevent individuals from thinking ahead to emerging risks and the required strategic changes," says Petie.
This is where brokers can and must take the opportunity to assist businesses, he says. "Not just through responding to known impacts, but advising and mitigating against potential threats and risks," Petie says. "Brokers must also be cognisant of the fact that tolerance or risk thresholds may have shifted dramatically as a result of changes in the business' operating environment."
Why conducting a risk review has never been more critical
It's clear from what we've already witnessed in the first weeks of 2021 that the global coronavirus pandemic will continue to shape the risk profile of businesses and organisations in many ways, but, Petie says, it exists as one of many other emerging risks.
"A risk review may be an easy and required first step to advising businesses and business leaders as they look to mitigate against known and emerging risks within their operating environment," he says.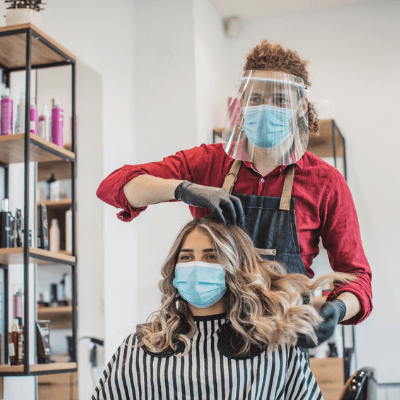 Broker understanding of the changes customers have chosen, or been forced, to make due to the pandemic, is crucial to customer reviews or risk discussions. This allows brokers to identify new coverage needs which will act as risk mitigation actions.
"Asking questions like 'have you made any strategy changes', or even the more basic 'what has changed' is not an obvious question in 2021, even if you have been working with a business as a broker for many years," Petie says.
Once the known changes and impacts of COVID-19 are addressed, brokers are then in a strong position to support business leaders in the maturing of their risk management program and to include emerging risks, advises Petie. This supports not only the customer but protects and informs the insurance program.
"It's always a good idea to have an honest conversation about new or unforeseen risks the customer hasn't yet contemplated, but should have on the radar," says Petie "Brokers who take industry knowledge and the opportunity to provide an external perspective into each insurance and risk customer conversation are set up to protect their customers' interests long term."
The conversations that need to be had in 2021 aren't all bad news, says Petie.
Many businesses have prospered through good businesses practices, clear strategy and new opportunities during the past year. "The benefit of having a robust and honest risk management discussion is that it presents an opportunity to understand where insurance may be used to mitigate risk in the current operating environment and reassure the customer and business that they can move forward with confidence."
Emerging risks to discuss with your customers now
Petie suggests the following emerging risks should be discussed with customers:
> People, health and wellbeing, including:
Psychosocial risks as a result of the pressures of 2020
Workforce planning, recruitment and retention and how this impacts performance and growth
Directors and Offices risk as a result of increased regulation
> Rapid digitisation, including risks associated with working from home strategies
> The emergence of crisis management and business continuity maturity, or lack thereof as a key risk to business interruption.
Risk management and an increased spotlight on accountability
Risk management has never been more important in terms of accountability, says Petie
"We have seen through the final months of 2020 that industry regulators globally are expanding their focus to non-core service areas and reinforcing the accountabilities set out in industry standards to protect against emerging risks," says Petie.
"Accountability is a key risk. We've seen it emerge in our region across multiple events outside of COVID-19, including several Royal Commissions and incident reviews where management and boards are in the cross hairs of regulators, investigators and auditors."
Business management should expect that boards, who are often listed as responsible in policy and framework documents, will be taking a firmer view on risk and wanting to be more involved in reviewing and providing feedback on risk profiles, reporting and mitigating controls. "Boards may, and are likely to be, more active in oversight and monitoring of key strategic risks in an organisation's risk profile," Petie says. "Brokers can influence this discussion. This is a process that should not be delegated, not only to ensure appropriate oversight, but it gives brokers an opportunity to have insurance identified as a key mitigating factor to strategic risks, with board attention."
Brokers are key to risk management
The unprecedented impacts of 2020 for customers and businesses across the world has presented brokers with an opportunity to engage at a new level of transparency and realism in terms of business impacts and insurance needs, says Petie
"The reality is, in the world of today, businesses need to make decisions based in thresholds of risk acceptance," he says. "This will be new to many organisations. Brokers are well placed to transcend insurance discussions and with increased engagement, and increased client knowledge, strengthen their value as trusted advisors."
Read more about how business owners can support their people in 2021