Article
10 simple steps to buying your first home
Aim to save 20% of the home's purchase price
Research properties, home loans and grants
Set up your home and contents insurance.
Buying your first home is an exciting time. And while the process can seem daunting at first, once you know what's involved, you can buy with confidence. Follow these simple steps to be home and housed.
1. Save for your deposit
Lenders need proof you can make regular payments, and if you can save the traditional 20 per cent of the purchase price, you can avoid paying Lender's Mortgage Insurance. This is a one-off fee that enables you to buy a home sooner with a lower deposit.
2. Research home prices
To work out how much you may need to spend, research the areas you're interested in. Check sales results on realestate.com.au and domain.com.au, talk to agents and locals and visit open homes.
3. See if you're eligible for a First Home Owner Grant
First Home Owner Grants are a state by state government scheme that pays a one-off grant to eligible first home owners1.
How much is the first home buyers grant? To see the value and check your eligibility, select your state or territory*.
ACT
The
HomeBuilder
initiative offers eligible owner occupiers a grant to build, renovate or buy an off-the-plan home.
NSW
The
First Home Owner Grant
is available to people who build, substantially renovate or buy a land and home package up to a set value.
NT
The
First Home Loan Deposit Scheme
gives eligible first home buyers the chance to buy or build a new home with a small deposit.
QLD
The
Queensland First Home Owners' Grant
is a state government initiative to help first home owners buy or build a new house, unit or townhouse.
SA
The
First Home Owner Grant
is available to first home buyers who buy or build a new home in South Australia.
TAS
The
First Home Owner Grant
is available to eligible applicants who buy or build a home.
VIC
The
First Home Owner Grant
is available when you buy or build your first new home in Victoria.
WA
The
First Home Owner Grant
is a one-off payment to help first home buyers purchase or build a residential property.
4. Work out your budget
Once you know what you can expect to pay for your home, it's time to work out what you need to borrow.
It's a good idea to speak to a professional mortgage broker who will take into account your income, monthly commitments, other home buying costs and any grants you might be eligible for, so you can understand your borrowing power.
To get an idea of what your repayments might be, try the moneysmart mortgage calculator. Your bank may also have a mortgage calculator on their website.
Related article: Am I covered for that? 10 questions about home insurance answered
5. Get pre-approved for a loan
Consider getting pre-approval from a lender so you can bid or offer on a home with confidence. Pre-approval usually lasts for 60-90 days2 and can be an indication to a seller that you're a serious buyer.
6. Find your dream home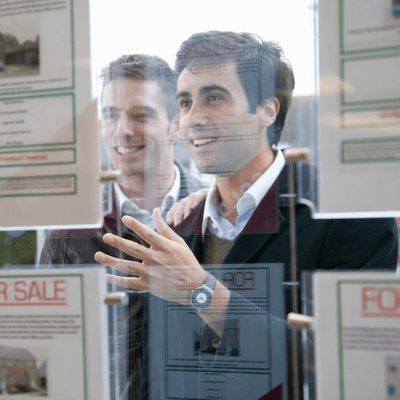 Now for the fun part.
Attending open for inspections can help you compare different properties and find a home that's right for you. Be clear about your must-haves versus nice-to-haves. And take note of natural light and cracks in walls and ceilings, along with the look and feel of the neighbourhood.
If auctions are common for your area, it can be a good idea to attend a few to get an idea of how they work. For starters, when you buy at auction, you'll need to pay a deposit and there's no cooling off period3.
Putting in an offer can be a thrilling experience. If it's accepted, you're ready to officially apply for your home loan. You'll also need to organise a conveyancer, plus it's a good idea to arrange a building and pest inspection for a house or a strata report for a unit.
Related article: Six home renovations best left to professionals
7. Shop for your home loan
A home loan is a long-term debt.
You'll need to choose between a variable, fixed or split loan. There are pros and cons for all – it depends on your needs. Some lenders also offer extra features, like an offset account, redraw or line of credit. These can come at a cost4, so it's worth weighing up their value and speaking to a professional who can give you tailored advice.
8. Appoint a solicitor or conveyancer
Buying a house is a big commitment, and it's a good idea to look into legal representation. They'll prepare and lodge the legal documents, calculate rates and taxes, deal with your lender and settle the property on your behalf. Asking friends and family for recommendations can be a good place to start.
9. Take out home and contents insurance
While the seller's insurance may cover the property until the settlement date, it's a good idea to arrange your own home insurance from the date you sign the contract to be safe. It may also be required as part of your home loan agreement.
Home and contents insurance covers the cost of replacing or repairing your home, fittings, fixtures and belongings if something goes wrong.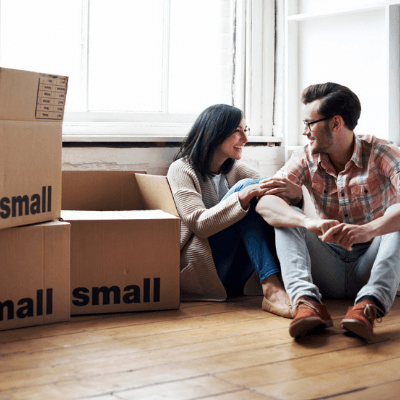 QBE Home Insurance can cover you for things like:
Fire
Theft
Temporary accommodation
Flood
Vandalism
Emergency temporary repairs
Storm
Water damage
Legal liability
10. Settle on your new home
Congratulations! Your new home is now officially yours. Settlement date is when the property is transferred into your name and your mortgage begins.
As a first home buyer, you may be exempt from stamp duty as part of your first home owner grant scheme. If not, stamp duty will generally be payable within the following timeframes*5:
SA – on settlement day
ACT – within 28 days of settlement
VIC and QLD – within 30 days of settlement
WA – within two months of settlement
NT – within 60 days from entering the transaction or settlement, whichever is earlier
NSW and TAS – within three months of settlement
Find out more about QBE Home Insurance
---
* Correct details at time of publishing
1 https://www.firsthome.gov.au/
2 https://www.yourmortgage.com.au/home-loan-guide/how-long-does-a-loan-or-mortgage-preapproval-last/260714/
3 https://www.domain.com.au/news/the-rules-of-house-auctions-around-australia-20160413-go4hoe/
4 https://moneysmart.gov.au/home-loans/choosing-a-home-loan
5 https://www.realestate.com.au/advice/understanding-stamp-duty/