Article
How QBE's hail repairer network can help fix your car
Hail storms come and go fast, but they leave a trail of devastation in their wake.
Damage to cars can range from minor hail denting to smashed windows or windscreens. In the very worse cases, insurers will assess a car as a total loss. In most cases, a car can be repaired by experts to bring it back to its pre-hail damaged state.
"We understand that customers just want to get back on the road in a repaired car," said John Flinn QBE Insurance Head of Motor Supply Chain.
"We know convenience is really important to our customers. They also want repair work carried out quickly and to a very high standard. That's the thinking behind our hail damage response."
QBE sets up assessment centres in localities affected by the storm within days of a hail event.
"We want to get our customers' vehicles into a hail assessment site as soon as possible to understand what we need to do next. Mostly that will be booking in a car for repair, but it could also mean deciding whether a severely damaged vehicle is a total loss."
QBE has partnered with a specialist hail repairer called the Action Smart Group, a leader in the field. Our partners set up assessment centres and for most damaged cars, use a technique called paintless dent repair, or PDR.
"Paintless dent repair means a moderately damaged car can be repaired in around three days whereas normally a conventional repair through a traditional panel shop could take up to two weeks."
Customers' cars are assessed under a light tunnel so that technicians can locate all damage, and then repaired by paintless dent repair experts, who massage out the dents using special tools.
"This kind of repair is completed by skilled technicians who train for years. They use a series of levers to push the dent out and return the car to its pre-hail damaged condition," Flinn said.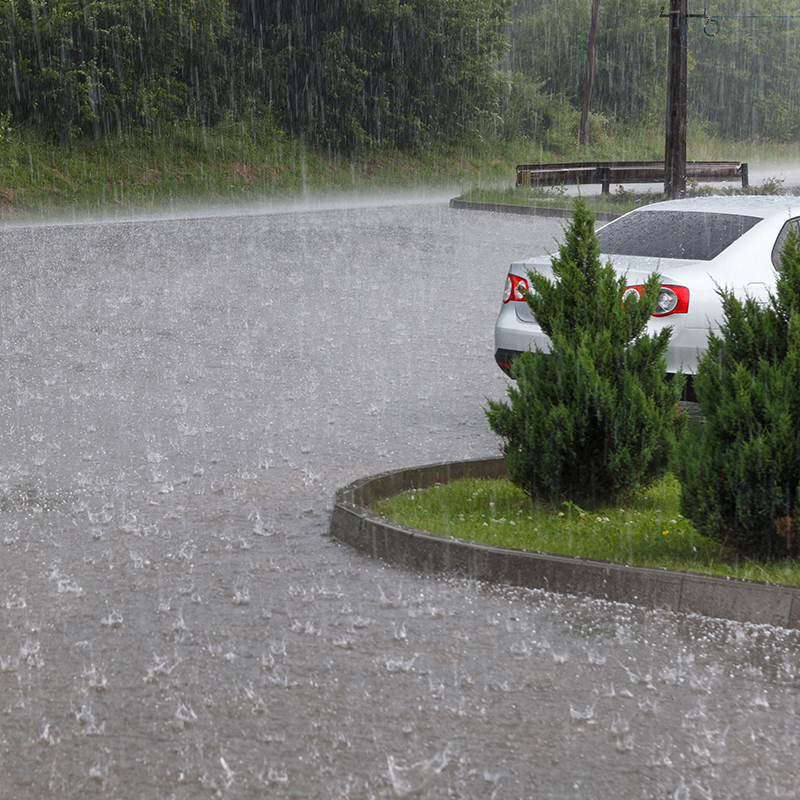 The paintless dent repair method is for light to medium hail. Anything more severe needs to go through a conventional repair process, which is also arranged by QBE and managed by our specialist hail repairer partner.
"At all times, customers are kept updated on how their repair is tracking. They're entitled to taxi vouchers to help them get to and from the assessment centre and all the repair work has a lifetime warranty," Flinn says.
The case of the storm that hit Sydney just before the holiday season is a good example of QBE's system swinging into action.
"We had our hail assessment centres set up within four business days of the hail storm with customers able to come through the door and have their vehicles assessed as soon as doors opened.
"The holidays are a very challenging time of year, but we assessed 40 per cent of vehicles with repair work well underway within two weeks of the storm," said Flinn.
"And we're on track to complete all repairs within three months of the hail event, which is a great turnaround, especially as many of our customers were away for much of the holiday period so elected to delay their repairs as cars were still drivable."
Fast facts about QBE's national Hail Repairer Network
QBE is here to help our customers get their cars repaired and back on the road.
We've partnered with specialist leading hail repairer Action Smart Group who will assess and repair your vehicle.
When you choose to use our national Hail Repairer Network for your hail repair you will be offered taxi vouchers to help you get to and from the repair shop.
You'll be kept informed of your vehicle's repair progress.
All repairs will be covered by the QBE lifetime guarantee.