Article
Hospitality insurance: Your simple checklist
From restaurants to takeaways – if you're in the hospitality industry, you face a host of business risks every day
Public liability insurance is vital for every food and beverage business
Make sure your business is covered by following this insurance checklist.
The hospitality business is hard but rewarding work – and relies on everything running smoothly. One wrong move – or one piece of equipment breaking down – can put you at a standstill.
From a customer tripping and getting injured, to your fridge going on the blink, risks are ever-present. That's why we've pulled together a few tips to help you get the right insurance cover on the menu.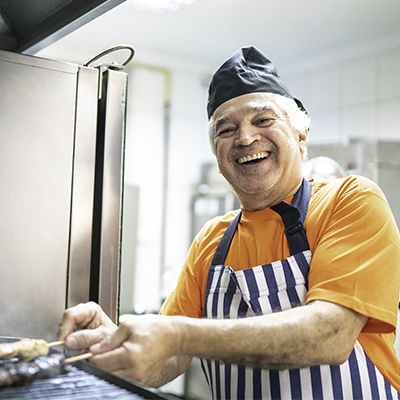 Buy your public liability insurance
If you're leasing premises public liability insurance is often a requirement, but even if it's not, it should be on your list of business staples.
Public liability can cover you if your customers get injured from being in your premises, or sick from consuming your food or drink.
In Australia, the most common public liability level for hospitality businesses is $20 million*.
Cover your equipment
Equipment faults are the most common hospitality claim* – and it's easy to understand why. If fridges or freezers fail, you've got a whole load of stock headed for the bin.
Equipment like fridges and freezers, along with ovens, coffee machines and other machinery that's vital to your business doesn't come cheap. So as well as maintaining them regularly, it's smart to have cover for a sudden breakdown or accidental damage.
Look at building and contents cover
Building and contents insurance covers just that – any physical loss or damage to your building, contents and stock if they're damaged from a fire or other events.
Consider theft and money cover
It could also be worth considering covering theft – computers for example – and any money you have on site.
Weigh up business interruption
If your business premises are damaged and you have to close for a while, would your cash flow get you through?
Business interruption insurance can give you peace of mind by covering your lost income – as well as taking care of ongoing costs such as rent and electricity until you're back up and running.
Check if you need workers comp
Workers compensation requirements are different from state to state, but if you employ anyone – including casuals – you'll need cover. It's designed to cover staff for injuries or illnesses sustained at work.
Insure your work vehicles
If you have work vehicles, you'll want to cover those too. Most insurers, including QBE, offer commercial car insurance separately.
Top 3 hospitality claims
To help you understand the common risks for cafés and restaurants, here are the top three claims over four years*.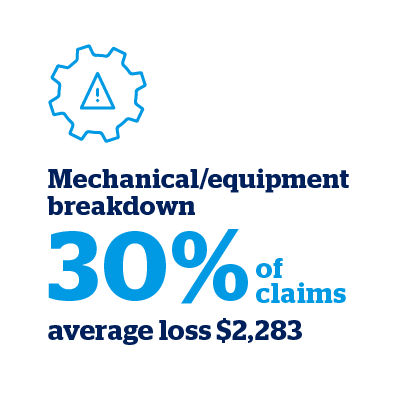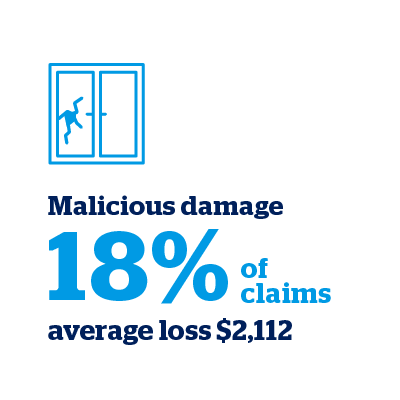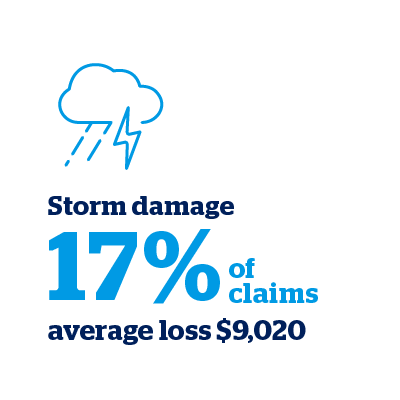 Mechanical/equipment breakdown (30% of claims, average loss $2,283)
Malicious damage (18% of claims, average loss $2,112)
Storm damage (17% of claims, average loss $9,020)
These events could happen at any time. But with the right small business insurance, you can continue serving your customers knowing your business is protected.
---
* QBE Industry Verticals Hospitality research, September 2022. Data including incurred losses and percentage of reported insured losses are representative of QBE policyholders from 2015-2019.
This Small Business Insurance Pack is issued and underwritten by QBE Insurance (Australia) Limited (ABN 78 003 191 035, AFSL 239545). Any advice provided is general only and has been prepared without taking into account your objectives, financial situation or needs and may not be right for you. To decide if this product is right for you, please read the QBE Small Business Insurance policy wording.