Article
Lauren Parker - The Year Ahead
With the start of the new year I thought it would be a great time to provide an update on some exciting new developments as well as my plans for 2019.

Firstly, my training is going better than ever. Regular sessions in the pool, on the bike and in the racing chair have seen my times improve week after week which is a great boost for the upcoming season.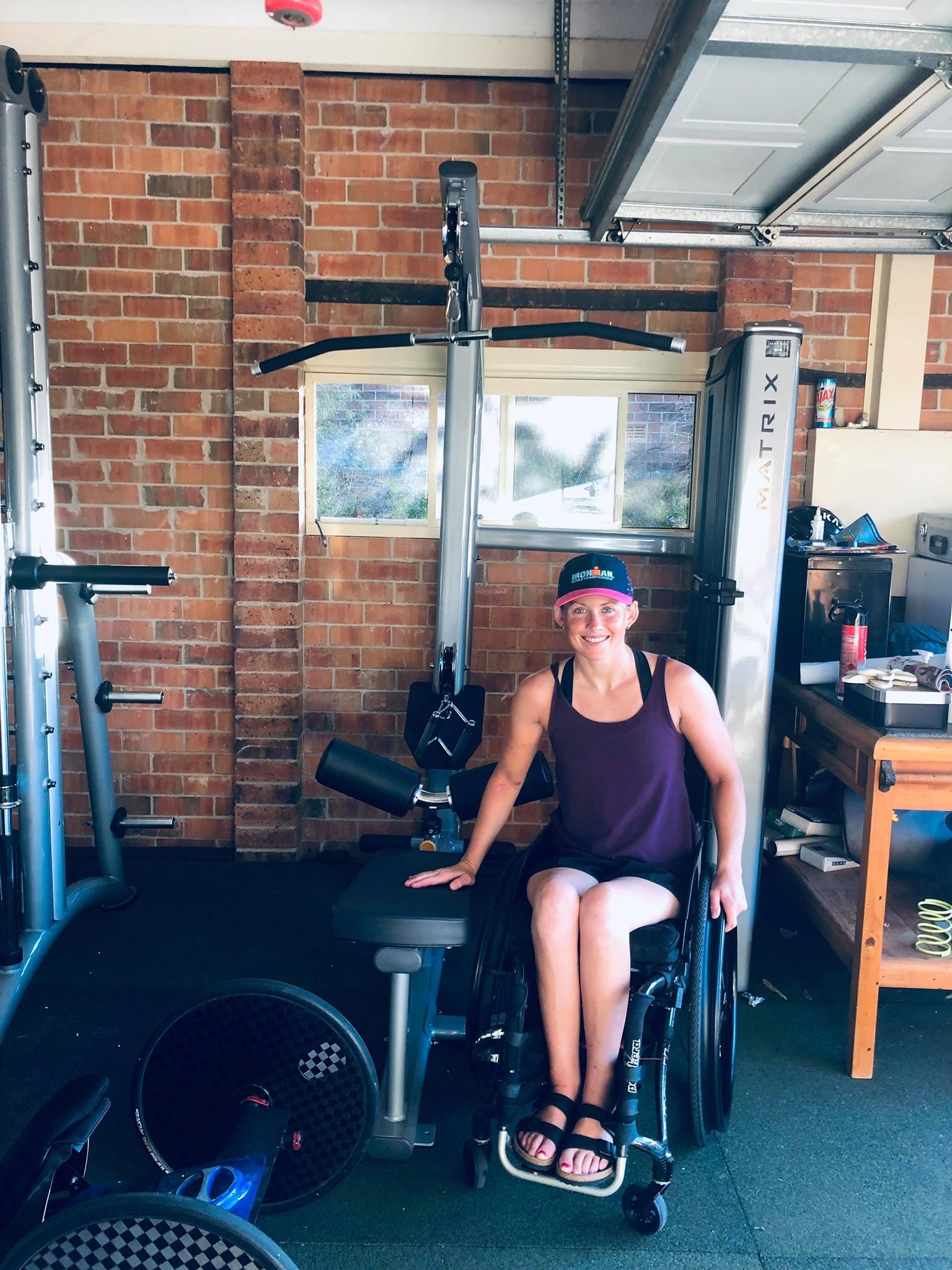 There's also been plenty of strength training in the gym! A massive THANK YOU to QBE for their generosity and sponsorship of this amazing gym equipment. Now I have time to continue my rehab and strength sessions all in one place at my home. This has made a big difference to my day to day life and to have QBE come on board and want to help me with my overall wellness means so much to me.
At the end of 2018 I had the opportunity of going to the QBE headquarters in Newcastle to meet the lovely staff and to do a talk via video conferencing to all 3 QBE offices. I told my story, which was longer than expected, and explained how QBE has helped me, and the difference they have made to my life post accident. I really enjoyed this and I hope QBE did as well.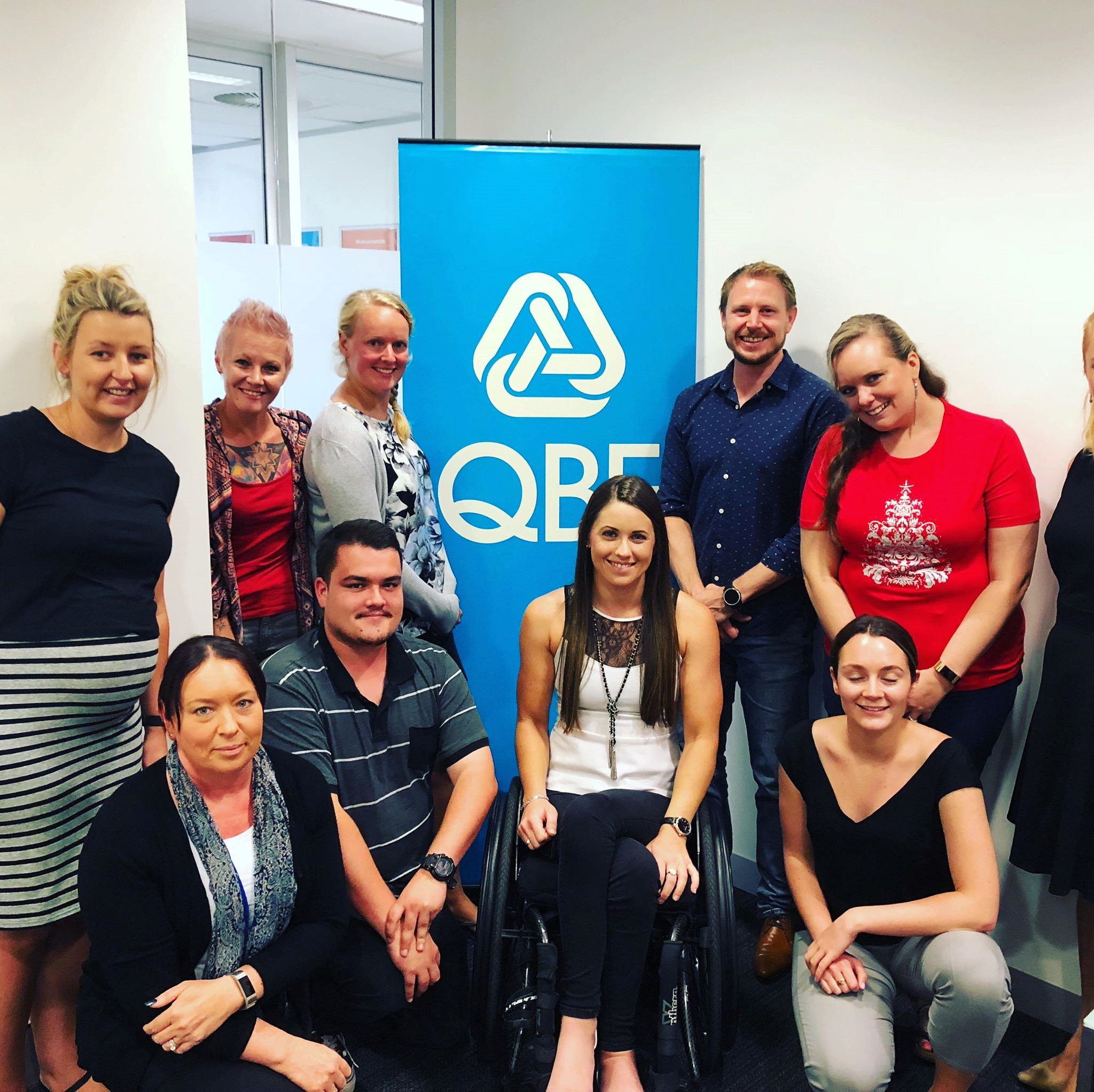 I'm currently in the process of upgrading to a new race chair. As my body shape changes, I am better able to be fitted to a smaller, lighter and faster chair, so hopefully this can make a big difference in my training and races. I've also been working with an engineer, Steve Wilson, to develop a customized seat for my handcycle which is molded to my body. This will lead to a much better fit as well as assist with maintaining speed and control in and out of corners while training and racing.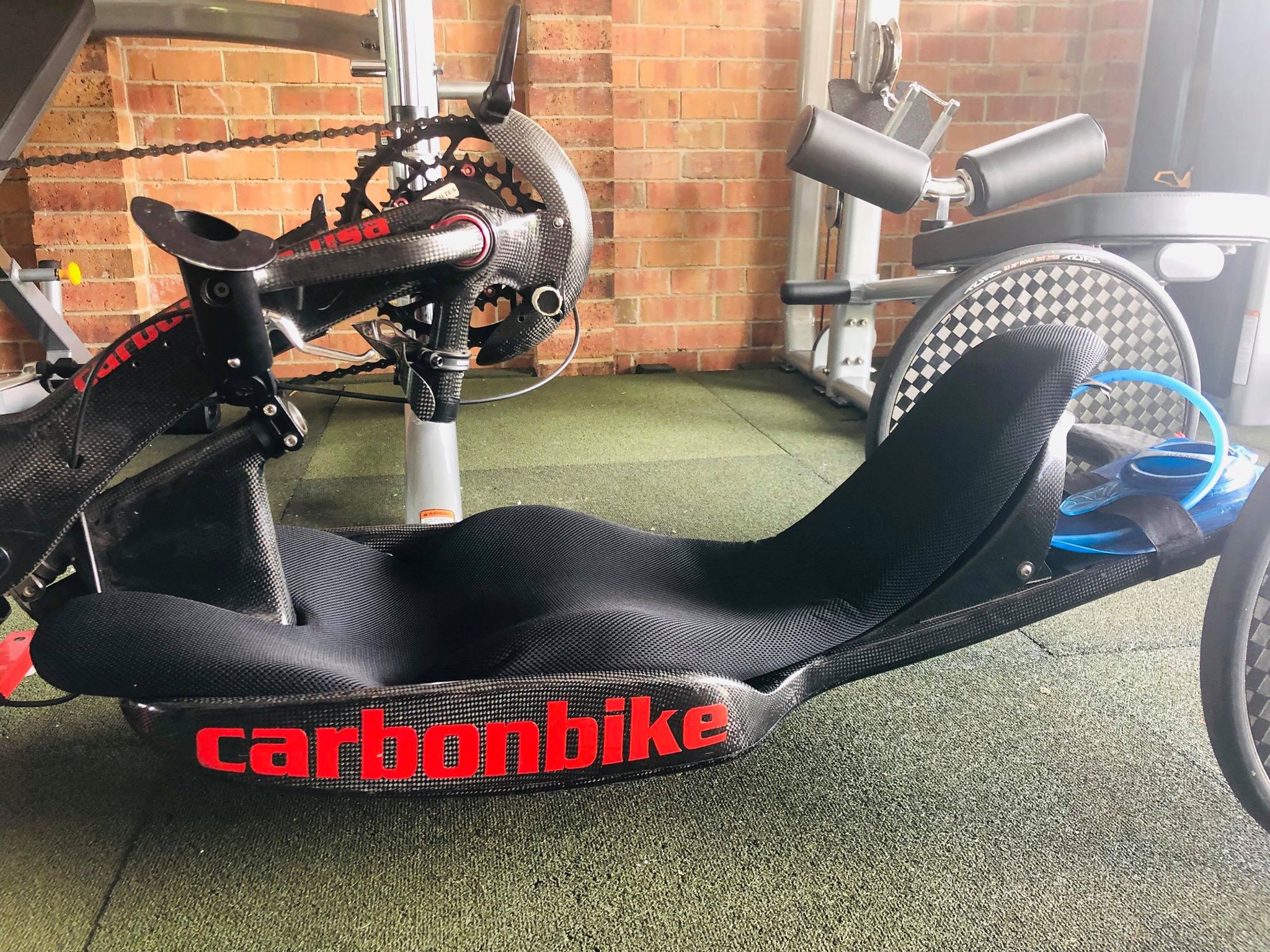 Looking ahead to the upcoming 2019 season I now have number of local and international races on my schedule. The first race will be in my home town of Newcastle on the 24th February at the Annual Sparke Helmore Triathlon. I've worked closely with the event organizer, H Events, as well as Triathlon Australia to ensure there is a paratriathon race held. I was even lucky enough to design the course! This race will serve as the 2019 ITU Paratriathlon Oceania Championships and I'm very excited to be launching my season with this race on home turf.
My next races following this will include:
Devonport (Tasmania) ITU Paratriathlon World Cup 2nd March
Milan (Italy) ITU Paratriathlon World Series 27th April
Yokohama (Japan) ITU Paratriathlon World Series 18th May
Besancon (France) ITU World Cup 15th June
Montreal (Canada) ITU World Paratriathlon Series 28th June
Tokyo (Japan) ITU World Olympic Qualification Test Event 15-18th August
Lausanne (Switzerland) ITU World Paratriathlon Grand Final 29th August
I will be hoping to win as many of these events as possible but my number one goal is to become world champion.

I also have some big news to share with you soon so stay tuned for an exciting announcement in the coming weeks.

Finally, I just wanted to say a massive thank you for the incredible support showed me in 2018. It really does help me to keep pushing myself and towards my goals. I'm looking forward to another great year in 2019!\
LAUREN PARKER