Article
Lauren Parker - Two wins to start the season!
Hi Everyone!
Just wanted to send through an update outlining my latest news.
After months of solid training, the new racing season is finally underway and I'm really pleased to announce it started with a bang.
I was fortunate that my season opening race was held in my home town of Newcastle. Officially the Oceania Paratriathlon Championships, held in conjunction with the long-standing annual local triathlon event, the Sparke Helmore Newcastle City Triathlon.
This year was the 26th edition of the event and it is also the event where 11 years ago, I raced my first triathlon, as a then, able-bodied athlete. A Paratriathlon event has never been held in Newcastle before so it was exciting to make history. I even had a part to play with the local organizers in helping design the course.
I worked out that this race would be held on the same weekend as 2 years ago, when I finished what would be my last able-bodied triathlon before my accident, the Huskisson Long Course race.
There were definitely some nerves felt pre-race, with a bit of added pressure from wanting to perform in front of friends and family, and my own home town community which were all behind me. Also caused by not being completely sure if all the work in training would convert to a good first up performance.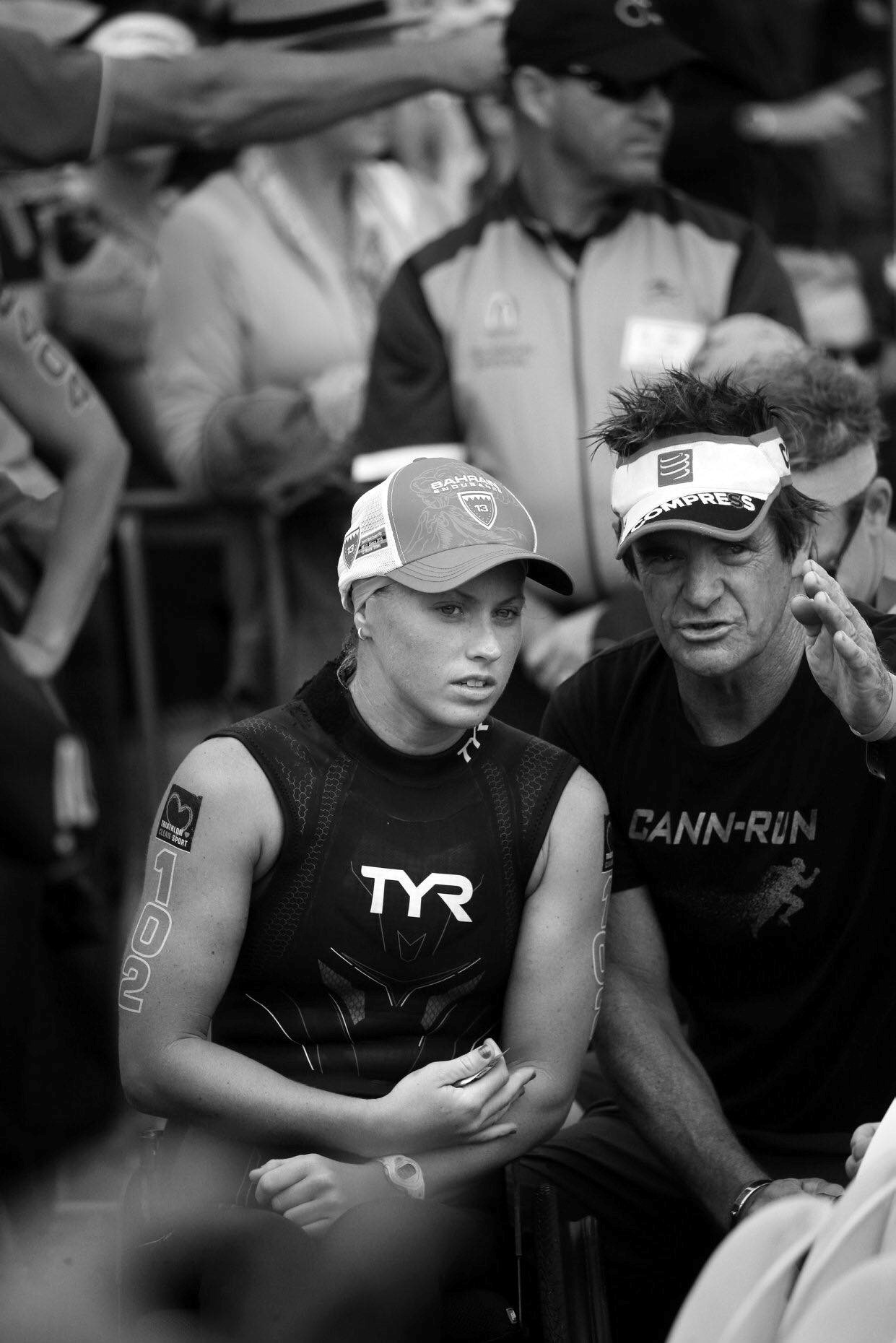 But once the gun goes, all I'm worried about is simply the race. The swim (750m) was a little rough due to the increased swell but I managed to come out of the water in the lead, before heading out on the 20km bike (handcycle) leg consisting of 4 laps. I felt really good and managed to extend my lead over the 2nd placed athlete, fellow Aussie and current World Champion Emily Tapp. By the end of the bike leg I had generated close to a 4 minute lead which was a good feeling.
Onto the run (racing chair) leg (5km, 3 laps), and although it was windy, this is usually my weakest leg but I was still feeling good. Helped by the lead I had built up on the bike, I was able to relax a little coming into the final lap. Then coming into the finish chute it started to sink in what I had achieved...an Oceania Champs win, at home, defeating the World Champion for the first time!
The cheers from the crowd made a huge difference and it was great to able to share this moment with my supporters. It was a very special finish!
So that's the first race of the season ticked off, and it was great to get a win first up.
A week later I was headed for my second race of the season. It was a quick turnaround with only a few days of recovery and training but I was off to Devonport, Tasmania, for the Paratriathlon World Cup race held Saturday the 2nd March. I raced this same event last year in 2018 which was my 2nd ever paratriathlon since my accident so this year I was keen to see how much I've improved.
I arrived in Devonport on Thursday and settled into my hotel. Friday was a busy day started with course familiarization, bike, run and then swim. Course familiarization is an opportunity to go over the course and make sure we as an athlete know where to go and no the ins and outs. The weather was shaping up beautifully, nice warm conditions which I enjoy. I felt great on the bike and racing chair and felt ready to race again. I really felt like I could back up with another solid race.
I had Robbo, who is my handler in the race that helps me get into my equipment, busy doing an Instagram takeover for @WorldTriathlon on Friday so he was getting as much footage of me as possible. I made sure I didn't let take up my time or focus. This opportunity came up after the World Triathlon association asked me if I would like to take over their Instagram page for a day to show people the life of 'Lauren Parker' preparing to race. This was really great for my profile.
At 1pm I had an elite athlete media conference to talk up the race. Followed by the race briefing then an early takeaway dinner (pasta) back at the hotel, resting up for a big day to come. I felt relaxed and made sure I did things that made me mentally positive the night before the race.
Race day. The alarm goes off at 4:30am.
I'm very lucky to have had my star supporters Chris & Daniela Gardner deliver me a pre-race coffee before getting me and my gear to the start area nice an early which I like.
Check in with the officials. Race numbers and timing chips on. My wave start was 10:05am so after setting up transition I still had 90 minutes before my race start. I actually liked this because normally I feel rushed to get to the start but I enjoyed it and was able to relax, think about what I had to do, and go over my race in my mind. Normally I get really nervous but I really stayed in control.
With an hour to go before race start, I head to a patch of grass to lay down and stretch. This really benefited me having the opportunity and the time to stretch out my hip flexes and back, which normally I don't have time to do on race morning. I felt much more streamlined in the swim because of this stretching time.
The race starts.
There are 5 athletes in my race. One of those athletes is fellow Aussie, Emily Tapp, who is the current World Champion who I beat in the Newcastle. The swim is 750 metres and I exit the water in first place with a 1 minute lead. On the handcycle I was to replicate my performance in Newcastle, plus more. There was a German girl in the race also who is an ex-paralympic swimmer, 4x Handcycling World Champion, and the Paralympic handcycling Champion. I felt that good on the bike that I was putting distance into her. This was really encouraging knowing that I was stronger than the current handcycling World and Paralympic Champion. But the end of the bike leg I had increased my lead on the German girl and fellow Aussie a few minutes back in 3rd. Like last week, I was able to relax a little and enjoy the run. I'd never felt as good as what I did in another race on the run before. I just felt relaxed and my shoulders weren't fatigued like in my 2018 races. I turned down the finishing chute to take my 2nd victory in 7 days. I was so happy with my achievement.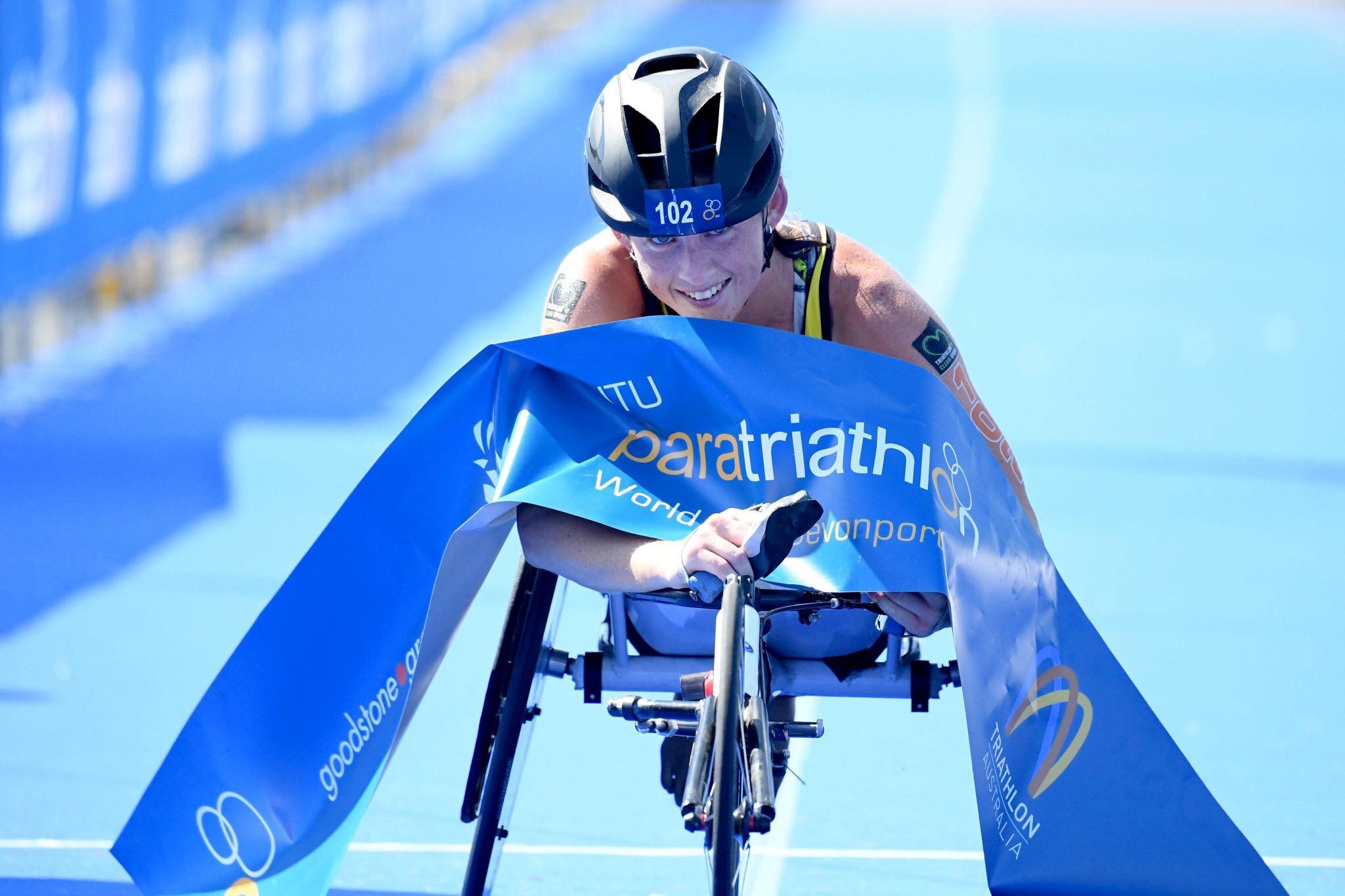 I'm looking forward to the coming year knowing that I still have a lot of improvement in all three legs.
What's Next?
I have to go in for another spinal surgery this Friday, as I've been getting chronic back pain for the last 10 weeks. My surgeon thinks that my body is rejecting the hardware that is in my back, so I'm getting the rods and screws taken out. Hopefully it will relieve my pain. It shouldn't be a long recovery which is good and I'll be able to get back into training in know time. I have a lot of races plans for the year which will go towards my qualification for 2020 Tokyo Paralympics.
I'll be sure to keep you updated!
As always, thanks once again for your amazing support!
Lauren