Article
Employees working from home? Now's not the time to micromanage
When it comes to supervising remote workers, trust your instincts and believe in their self-motivation, problem solving skills and ability to communicate.
Remote work isn't anything unusual. A 2018 "Global State of Remote Work" report from Owl Labs notes 56 per cent of companies globally are already allowing employees to work from home.
What is unusual are the times we are living in, and with the rise of the COVID-19 pandemic, there's a good chance you'll have many of your team out of the office.
If you're not used to remote work, this state of affairs could bring concerns about time management and whether or not employees are actually doing their jobs when there's not someone looking over their shoulder.
However, as many experienced business managers will advise – now is the time to trust your people.
In testing times like this, micromanagement and forcing your employees to adhere to out-of-date ideas about time and attendance won't work for anyone.
Motivating and monitoring a remote team can be difficult. But you've got to trust your gut and the instincts that made you hire your team in the first place.
Why trust is so important when managing remote workers
You've probably hired individuals with a high degree of self-motivation, who are team players. They have strong problem-solving skills and are great communicators. All these attributes, and more, mean they're going to step up to the plate when they're asked to work from home.
Just don't expect they'll be in front of their screens for eight hours a day, continuously, from 9am to 6pm. Instead, consider a more flexible structure so that everyone in your team is on the same page at the beginning of every day and understands what's required of them.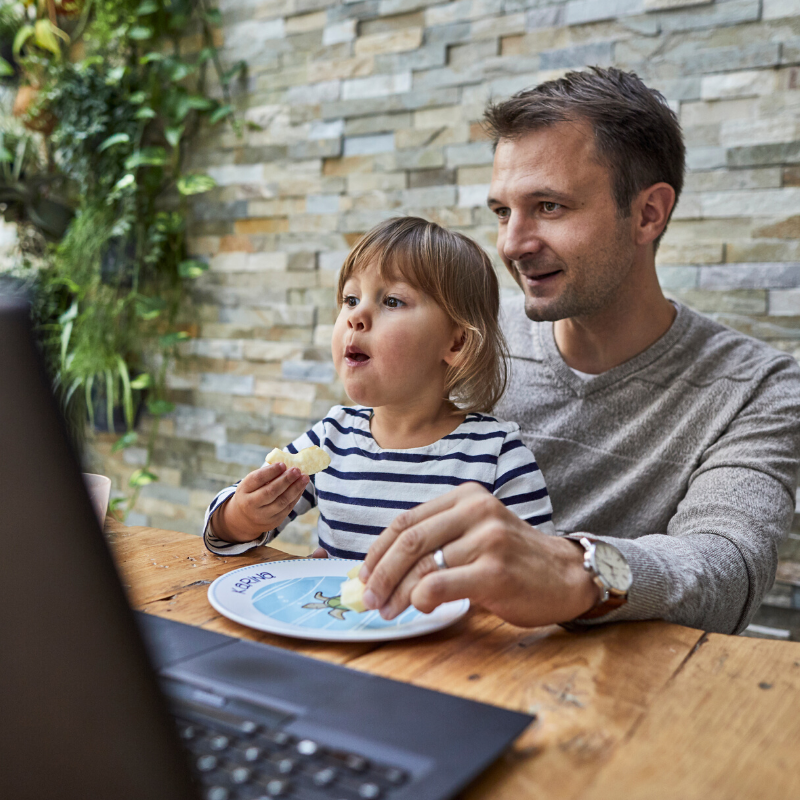 Start the day with a team meeting – then let everyone get on with it
This means having a video meeting– or perhaps a phone conference – in the morning to discuss the day's tasks, and to get a handle on what everyone is working on, what the key performance indicators are for the project at hand, and to gain an appreciation of each individual's unique circumstances.
Perhaps, for example, they have kids at home who need help with schoolwork. Or elderly or infirm relatives needing a check throughout the day. Challenging times means having flexibility and trusting that everyone will still get their jobs done and won't be slacking off.
And remember: just because some video conferencing tools allow you to see if a worker has switched away from the main video window to something else, doesn't mean you should monitor their every move.
Sometimes a phone call is best
If you need to contact a team member straight away, it might be better to pick up the phone. If they've stepped away from their screen for any reason, they might miss a direct message or an email. Phone calls are the simplest and best way of making contact with someone when you need them in a hurry. You can also communicate a lot more effectively in a few minutes' of conversation – and then let them get back to what they're doing.
COVID-19 might have triggered remote working practices that are new to your business. But it can be business as usual with employees working at home if you trust them, back your hiring instincts, and let people do their jobs in the best way they see fit.
Remind your team that together, we can get through this, even if we're not physically together in the workplace.