Article
Hey Alexa, did I forget to turn off the iron?
Are smart devices merely a means to make our lives easier, or do their creators have ulterior motives of invading our privacy? The truth probably lies somewhere in between.
Automatic for the people: the benefit of hyper connectivity in your home
Hyper connectivity is seeping into every part of our daily lives, on our smartphones, in our cars and of course, throughout our internet-connected homes.
Sure, some people just want their devices to play music, dictate a recipe or complete an online shopping order, but potential is so much grander.
Let's look at the benefit of automating day-to-day living first: you can get more done, with less effort if you don't have to walk around flicking switches and turning dials.
Find out how tech can improve your home's energy efficiency.
For this compelling reason alone, care providers across Australia are already helping older people and people with disabilities to integrate smart home design1 into their living space and adopt wearable tech to help improve their quality of life.
By automating home security and monitoring safety, elderly people might be able to stay in their own home longer, which is a major boon for people wanting to age in place2.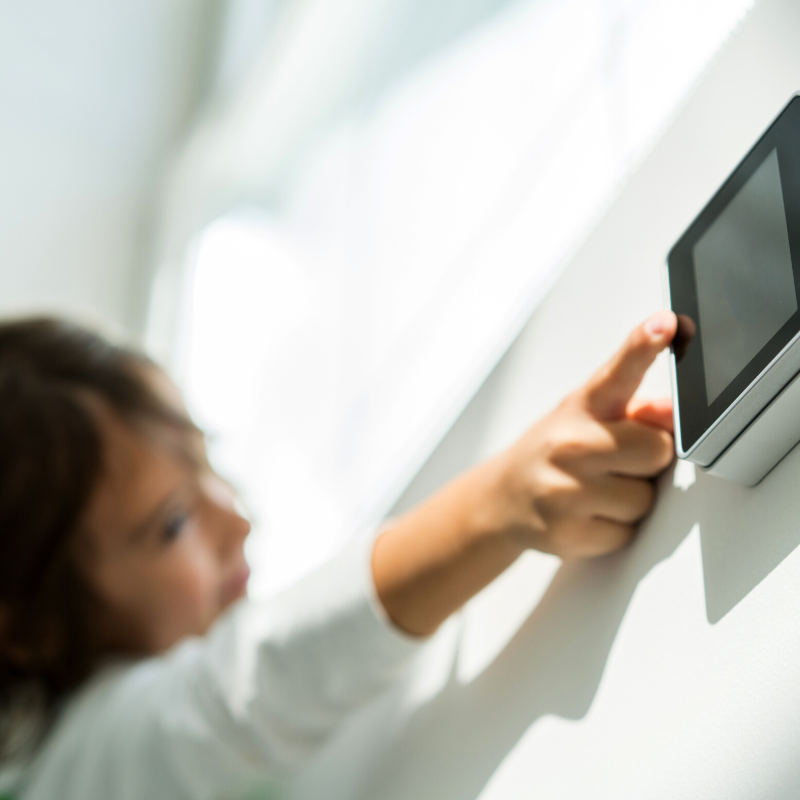 These high-tech home security devices can keep your family safe.
While many futurists praise the safety benefits of technologies like smart home devices, others are cautious about its potential risks.
Low-security devices aren't always secure
Security of smart home devices is important, to various degrees, depending on what you're trying to do. Wi-Fi enabled gate systems and home security drones3 have high security measures built-in, but researches are finding new vulnerabilities in supposedly lower-risk devices.
Light switches and irons connected to smart device controlled networks4 were recently found to be vulnerable to fairly simple hacks by researchers at the College of William and Mary in the US.
They found that when the home owner was connected to the same Wi-Fi as a hacker, for example in a café, low-security smart home devices managed through the victim's smartphone or laptop could be hacked. Once in control of the minor device, the hacker could exploit the home's connectivity to take control of a smart oven, security gates or even the alarm system.
For home owners, this is an instance where it pays to conduct your own due diligence on the quality of devices. Choosing the cheaper or 'no-name brand' option could be the difference between a secure household and one that potentially leaves itself open to infiltration.
Here's how smart homes are changing the way we live.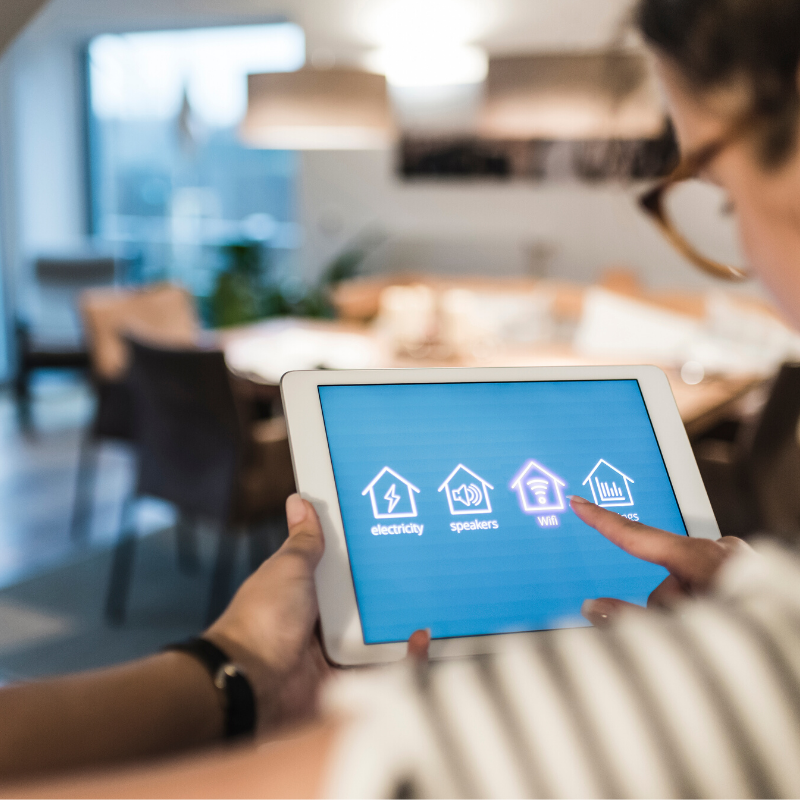 The good news: anyone can beef up their device security
While most people simply plug-and-play their devices, if you're concerned about outside risks there are a few steps you can take to boost the security of your favourite devices:
2FA: Two-factor authentication (2FA) is a simple safeguard against anyone else logging into your devices. Switch it on and you'll receive an alert whenever someone attempts to access a linked device.
Delete recordings: You have the power to delete your previous commands to smart home devices. With Alexa, for example, go into the app, click on 'Settings', then 'Alexa Privacy' and delete whichever voice recordings you like.
VPN: To avoid infiltration via public Wi-Fi as outlined earlier, a virtual private network (VPN) creates encrypted and highly secure connections – so you can access your smart home devices anywhere, anytime without being exposed to external threats.
What if your device wakes itself up?
There have been a few report instances of smart assistants waking up without a voice trigger , with one German man receiving 1,700 audio files of private musings from a complete stranger.
The good news is voice activation is optional.
So if you still want to enjoy the security benefits of a more
connected home
– one where you control everything through a central hub, usually an app – then you can do exactly that.
Find out more about QBE Home & Contents insurance.
______________________________________________________________________________________