Article
How Uber Air could introduce new tech risks for insurers
A world where ordering an aerial taxi is as easy as ordering a car looks set to be a reality after Uber outlined plans to trial an air transport version of its popular ridesharing service.
Uber Elevate, the division developing the business, plans to trial the service in Melbourne, alongside Dallas and Los Angeles, next year with commercial operations to commence as early as 2023. The trial reportedly involves using aircraft, akin to helicopters or drones, that take off and land from designated hubs called skyports1.
The aircrafts, known as electric vertical takeoff and landing (eVTOLs) aircrafts, will be able to carry four passengers and a pilot.
Uber's proposal has had a mixed response from regulators, including the Civil Aviation Safety Authority (CASA) who have outlined a number of challenges, include aircraft safety certification, specialist training for pilots and the need to create new infrastructure.
For insurers, this new direction in rideshare aviation, opens up questions around coverage and identifying potential new risks.
QBE Aviation Industry Adviser, Julian Fraser, says they'll be opportunity for insurers as the technology advances over time.
These skyports or customer access points may utilise existing inner-city or suburban commercial building rooftops, he says.
"However, they may need to include additional cover to their existing insurance if they want to incorporate cover that's akin to current airport operators or airside operation type insurance. This is because general insurance policies typically exclude cover for aviation activities," he adds.
In addition, Fraser says people operating urban air mobility (UAM) aircraft businesses or providing support services for those aircraft may face increased premiums commensurate with the risk of carrying passengers, such as helicopter and traditional aircraft operators, but may also require increased liability limits to ensure they're sufficiently covered in case of major property damage or injury. He also sees opportunity in the air cargo space.
For now, Fraser says helicopter insurance is the most comparable cover for what Uber's eVTOLs would require.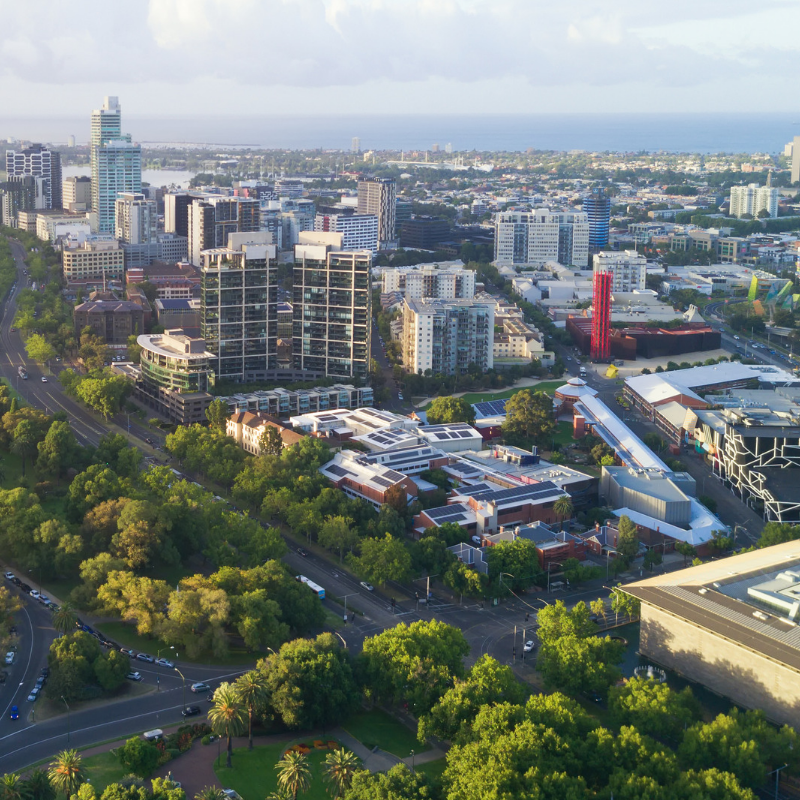 "Where Uber Elevate's Urban Air Mobility (UAM) program operates under the direction and control of a pilot then insurance coverage for the machine itself, property and so on would likely be similar to the existing aviation insurances available for helicopters or aeroplanes," he explains.
"As the program becomes more automated there will be new insurance risks identified just as we are seeing with the development of autonomous vehicles, which QBE is supporting trials of, including in Armidale and Coffs Harbour, NSW."
In raising risks, Fraser identified other challenges that could affect growth opportunities for insurers in the short term.
"CASA has already confirmed the list of challenges for Uber is a long one, pointing to safety certificates which don't yet exist, the proposed airspace being managed by Australian authorities, specialised training for the operators and the required infrastructure," he says.
Other key areas where there may be some turbulence for this technology, include the impact of adverse weather on the UAM aircraft and ensuring the cybersecurity of the UAM systems.
Public perception and acceptance will also be a determining factor in its development, according to Fraser.
He says perceived adverse environmental impacts - including noise - is a fairly common complaint raised by members of the public regarding existing personal and commercial Unmanned Aerial Vehicles in operation in Australia, so this may also need to be considered and managed.
"The Uber Elevate program is a really exciting step forward in Australia," Fraser says.
"We work closely with a number of industry groups and players in the UAV market who, like us, are excited to see the Australian, state and territory governments work to embrace these new aviation opportunities whilst ensuring they remain complimentary to Australia's existing aviation industry."
---
1
https://www.abc.net.au/news/2019-06-12/uber-elevate-set-to-take-off-in-australia/11199466