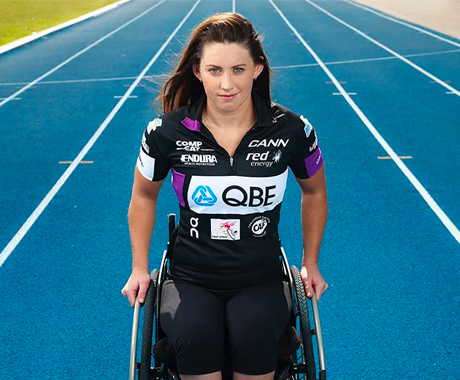 About the sponsorship
Lauren Parker is an elite sportswoman with an incredible story.
As a promising professional triathlete and Ironman participant, Lauren travelled the world competing in the sport she loved. But a freak accident during a training ride in April 2017, changed everything and left Lauren a paraplegic.
We provided insurance cover for Lauren at the time of her accident and this helped give her the financial and emotional support to embark on a new chapter of her life.
QBE is continuing our support of Lauren as she builds on her career as a professional sportsperson, now competing in paratriathlons. Together, we're dedicated to fulfilling Lauren's ambition to be a world champion athlete.