Flexible cover for your client's private vehicle(s).
When your client needs to protect their own car, you can choose from Comprehensive, Comprehensive Essentials, Third Party or Third Party Fire and Theft cover to suit their needs. We can cover most cars, including sedans, wagons, 4WDs, utes, vans, convertibles and coupes.
Why QBE?
Choice of Agreed or Market Value cover, both with $32.5 million for Legal liability
Optional benefits on comprehensive policies including protected No Claim Bonus,and Hire care after an accident
Extensive national repair network to ensure your clients are back on the road as quick as possible.
Product cover
Comprehensive
Comprehensive protection against accident damage, fire and theft, plus damage to other people's vehicles and property.
Benefits include:
Hire car as standard if you are involved in a Not-at-fault accident
Stolen or illegally duplicated key/lock cover up to $2,000
Replacement vehicle: Comprehensive – up to two years. Essentials – up to one year
Trailer cover
Personal property cover, up to $300 for any one event
Emergency accommodation and transportation, up to $200 for any one event
Comprehensive Essentials
Offers your client the same cover as our Comprehensive policy, but with some pricing relief thanks to slightly lower limits and fewer additional benefits.
Third Party
Provides protection against legal liability for damage caused to other vehicles or property. It also covers damages to your client's car up to $5,000 if the damage is caused solely and directly by another uninsured vehicle.
Third Party Fire and Theft
Covers damage to another person's vehicle or property, plus fire and theft protection for your client's car.
Benefits include:
Towing costs
Retrieving your client's vehicle after it's stolen.
It also covers damage to your client's car up to $5,000 if it's caused solely and directly by another uninsured vehicle.
QBE's Accredited Smash Repairers Network
When a client's vehicle needs to be fixed after an accident our national Accredited Smash Repairer (ASR) network can help them get back on the road as soon as possible.

Their quality work and customer service means your client will be in good hands.

Our ASRs are able to complete a Self Assessing process which allows them to commence work immediately if certain criteria are met.
Which claims can be Self Assessed?
Which claims can't be Self Assessed?

The Self Assessing process applies to Motor Claims only and covers all lines of distribution – Direct, Brokers, Financial Institutions and Agency

In scope repairs are those that are assessed by the ASR to be of a value less than $10,000 and greater than $500 excluding GST and fall within the following criteria:

Collison and Damaged While Parked Claims
Towed and Non-Towed Vehicles

Out of scope repairs are those that are assessed by the ASR to be of a value greater than $10,000 excluding GST and fall within the following criteria:

Mechanical Repairs including engine components and suspension components
Grey imports or Personally Imported Vehicles
Highly modified vehicles or specialist customer finishes, where the modification or finish requires repair
Any vehicle requiring specialist equipment such as OEM tooling
Rectification repairs
Stolen and Recovered (SR), Storm/Hail (ST), Malicious or Water Damaged (DA), Fire (FE), or Uninsured Motorist Damage (UMD)
Vehicles with a TARE weight prior to any modifications made after production or more than 2.750kg including vans, utilities, tabletops and 4wd vehicles
Read more about the Self Assessing process our accredited repairers follow.
All work authorised by QBE has a lifetime repair guarantee, and if your client's vehicle is still under the manufacturer's warranty the repairer will only use manufacturer-approved parts.
You can search for a QBE Accredited Smash Repairer using the Repairer Finder Tool. Contact your local QBE representative if you require login access.
Our friendly staff are also happy to help you search and select a QBE Accredited Smash Repairer, simply call us on 1800 023 387.
Customer Benefits
*subject to certain criteria being met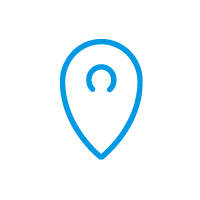 Our repairers assess the vehicle onsite. No waiting period and no delay in commencement of repairs.*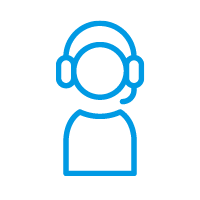 Simply lodge the claim and nominate an ASR. Receive a call from our repairer within 4 hours of lodgement.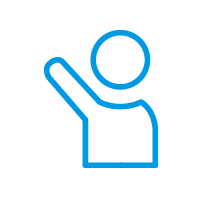 Taxi vouchers for travel to and from our repairer (up to $50 per trip).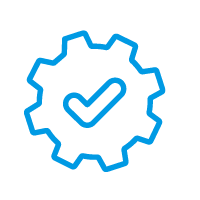 The latest in equipment, technology and industry knowledge.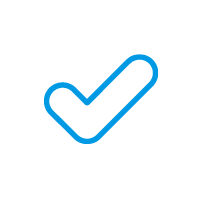 An accredited repair specialist, experienced in QBE's insurance processes.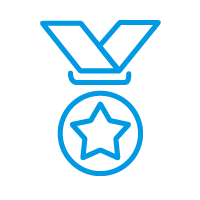 Lifetime guarantee on repairs authorised by QBE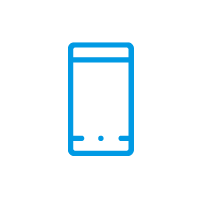 Customer's will receive an SMS containing the repairers contact details at lodgement, when using the ASR network.
QBE's Hail Repairer Network

When a client's vehicle needs to be fixed, after a hail storm hits, our Hail Repairer Network can help them get their vehicle repaired and back on the road as soon as possible.

When a client uses our Hail Repairer Network, QBE manages the entire claims and repair process, through our partnership with our national hail provider Action Smart Group. The network is agile in its operations, providing fast help when it's needed most.

Our Hail Repairer Network offers specialist repairs with QBE's lifetime repair guarantee, so you can trust high-quality repairs will be provided by hail damage experts.

You can also rest assured our Hail Repairer Network has facilities to service clients in any location around Australia – so you can be sure no matter where your client is, we've got a repairer who can help.

Features and benefits of QBE's Hail Repair Network include:
Client contact within 24 hours
National coverage
Ability to operationalise in an agile manner to support clients
Specialist hail damage repairs
QBE lifetime repair guarantee
QBE manages the entirety of the claim and repairs – convenience and peace of mind.
Quality work and customer service
Wash & vacuum provided
Taxi vouchers provided (two vouchers with a cap of $50 each to get to and from the repairer)
Priority and efficient service.
To access our Hail Repairer Network, simply call us on 1800 023 387.
Downloads for this product