We'll support you with the release of new webinars on risk insights, leadership skills and industry intelligence.

We'll cover topics suitable for brokers and customers from how to run and build a business to how to support leaders and employees. We'll also include product knowledge sessions, commercial risk insights and People Risk expertise.

NIBA CPD and ANZIIF CIP points are available for selected webinars.
Coming webinars
Risk Insight: Commercial property security, theft and malicious damage
Security is more than an intruder alarm. No matter the occupation, one of the common exposures of every commercial site is burglary and malicious damage. The QBE Risk Solutions team visits sites regularly to assess where customers have risks and exposures. In this session, hear from our experts on how to approach a security plan and how to better manage and minimise exposures, resulting in better outcomes for all.
In this webinar we will discover:
Various levels of physical security: what they are and why they matter
Security companies: how to identify the value they bring
New technological advancements on electronic security systems
Thursday 22 July 2021, 1.30pm (EST)
Claim 1 ANZIIF CIP and 1 NIBA CPD point

Presenter;: David Middleton, Team Leader, Risk Engineering, QBE
David is a Risk Engineer who leads the QBE Risk Consulting team within Australia, as part of the wider QBE AUSPAC Risk Solutions offering.
He has worked with QBE for close to six years, including with several large customers focusing on asset protection- specifically security, construction, fire protection and fire detection. David's knowledge in risk management allows him to assist both the customer, broker and underwriter with their individual needs resulting in a positive outcome for all involved.
---
NAIDOC – Cultural confidence sessions
This 90-minute virtual session explores a range of topics including what it means to be a Traditional Custodian, what happened when Indigenous peoples and families were displaced, what is the significance of Boundary Road and 1967 Referendum and so much more including all your burning questions. John Briggs will walk us through our shared past in an enlightening and engaging session.
Thursday 29 July 2021, 2pm (EST)
Claim 1.5 ANZIIF CIP and 1.5 NIBA CPD points
Presenter: John Briggs, JB Consulting
John Briggs has delivered well over 700 sessions in the last seven years, across the mining, banking, retail, early years and education sectors. With more than 25 years' experience, John Briggs is passionate about Indigenous culture, inclusion, employment and engagement; assisting organisations to be better equipped and confident in these areas. Central to his style and service delivery, are the fundamental principles of creating culturally safe learning environments and establishing trust. John Briggs is a collaborative networker and genuine expert in his field of professional speaking and facilitation.
Using insights from data to better target your conversations with clients
Presenters:

Ash Nair, Chief Data, Analytics & Optimisation Officer, QBE Insurance
Ash has been at QBE for five years, and in his role leads a team of sixty specialist staff whose responsibilities encompass Data Science, Data Management, Data Strategy & Governance and Business Optimisation. Prior to QBE Ash worked for two decades in data and analytics consulting, with extensive experience in financial services.

Stephen Samild, Head of Business Operations & Analytics, QBE Insurance
Stephen has been at QBE for four years and leads a team of data scientists and specialists dedicated to pricing, underwriting, marketing and business performance analytics. Prior to QBE he spent more than fifteen years working in data and analytics across a range of industries including financial services, government, manufacturing, software and intellectual property.
---
2nd Renaissance: Human entrepreneurship in a technology-driven future

Presenters: Anders Sormon-Nilsson
Anders Sörman-Nilsson (Global EMBA / LLB) is a futurist and the founder of the think tank and trend analysis firm - Thinque, which provides data-based research, foresight and thought leadership assets for global brands across 4 continents. The company's vision is to disseminate and decode 'avant-garde ideas which expand minds and inspire a change of heart', and clients like Microsoft, Apple, Facebook, McKinsey, Jaguar Land Rover, Adobe, MINI, Rugby New Zealand and Lego trust his future guidance. He is an awarded keynote speaker who helps leaders decode trends, decipher what's next and turn provocative questions into proactive answers. He has published 3 books on digital transformation and innovation including 'Aftershock' (2020), 'Seamless' (2017) and 'Digilogue' (2013), is a member of TEDGlobal and the Entrepreneurs Organization, and was nominated to the World Economic Forum's Young Global Leaders in 2019. He is the author of the 2020 Microsoft & Thinque whitepaper "How Artificial Intelligence is powering Australian Retail in 2020 and beyond", the co-creator of the Adobe Creative (CQ) Intelligence test, and is the host of the 2nd Renaissance Podcast. His futurist thinking has been shared by the Wall Street Journal, Financial Review, Monocle, BBC, Esquire and ABC TV.
---
Regulatory Conversations: How to evolve and grow your customer's journey
Presenters:


Debbie Gabreal, General Manager of Customer Relations, QBE Insurance
Debbie has extensive experience in identifying and implementing opportunities to improve the customer experience throughout the customer life cycle. Debbie is a purpose-led leader with a passion for people, well-being and culture and has proven success applying capability within customer experience, project management, assurance, governance, distribution, underwriting and claims.

Yvonne Reilly, Head of Product Governance and Disclosure, QBE Insurance
With global insurance experience across multiple markets, Yvonne has been with QBE for over 20 years and more recently in our underwriting office to upgrade our product governance standards and processes and support QBE's response to the Product Design and Distribution Obligations legislation and other product related regulation.
---
Hybrid working: Tips for making it work in corporates and SME
Presenters:


Morgana Waters, QBE, General Manager, Organisational Development and Employee Experience
Morgana has a rich and diverse set of experiences working across multiple geographies, collaborating with and leading teams in places such as Singapore and Germany (while working flexibly in Sydney).
Most recently at QBE, Morgana is leading the Organisation Development and Employee Experience function for QBE AUSPAC. She is responsible for leadership and performance, learning and career development, culture, capability and employee experience and has set about applying what she has learnt from her diverse background to achieve a culture where people and performance matter.
A proud former call centre agent, she believes in drawing on insights from the frontline and all parts of an organisation to guide and collaborate with leaders in building sustainable customer-centric solutions.

Christian Finucane, Founder & Creative Partner, The Core Agency
Christian founded The Core Agency with long-term creative partner Jon. They had the ambition to make award-winning 'Core Ideas' so brands can truly connect with people and transform their business. Having led creative departments in large organisations, Christian noticed it's always a 'Core Team' who deliver the work. He saw an opportunity to build a business around this notion.
Today Christian and Jon lead an agency of 15 people, overseeing the creative work for a wide range of clients. Brands that have benefitted from Christian's single-minded and fervent approach include PlayStation, Apple, Dolmio, The Sydney Morning Herald, BoQ, Mitsubishi Motors, Foxtel, QBE and IGA. The challenge Christian has faced in transitioning to hybrid working has been how to offer more flexibility to staff, while still creating an environment to inspire ideas.

Rebecca Turner, Business Director, The Core Agency
Bec's background in advertising includes a blend of Account Service and Client-Side roles. She worked across a broad range of categories from insurance and banking, to supermarkets and FMCG.
Bec has a passion for solving problems and is a natural when it comes to bringing together the right minds to get a job done. In her current role as Business Director she's responsible for heading up the Account Service team and managing service delivery across the agency. In the process of transitioning to hybrid working, it was critical for Bec to ensure there was no negative impact to her clients and that she was giving staff the level of support they needed. Bec believes a strong internal cultural is critical to competitive advantage.
---
Risk Insights: Asbestos Materials Management (Property Damage and Liability Exposure)

Presenter: Manchu Mahalingam – MIEAust, QBE Risk Engineer
Manchu is an experienced risk engineer with over 10 years' experience with a focus on property and liability. His experience within the insurance industry includes claims, portfolio/product management and risk engineering/consulting.
His core skills are in the areas of Project Risk Management, Product Risk Management, Property Risk Management, Contractor Risk Management, Safety in Design and Supply Chain Risk Management. Manchu holds a Bachelor of Engineering in Mechanical & Material Engineering.
Manchu is also a Founding Board Member (Non-Executive Director) and Treasurer for not-for-profit Australian Baby Box Project. Which helps families have access to safe, affordable and effective resources that enhance their capacity to meet the needs of their children.
---
How to build your profile and influence through social networking

Presenter: Trevor Young is a pioneer of social media and content marketing in Australia
A seasoned PR consultant, blogger, speaker and social broadcaster, Trevor works with business owners and professionals to help grow their visibility and influence online, in a respectful way.
Trevor has been recognised for his efforts in social media and blogging – he was named by Sydney Morning Herald one of the 'heroes of Australian content marketing', and in 2018, Smart Company listed him as one of Australia's 'Top Business Thinkers'.
On an educational front, Trevor was one of three professional contributors to the world's first accredited Diploma of Social Media Marketing course, published by Social Media College. He is currently advising the college on its new content marketing course.
Trevor's long-running podcast - Reputation Revolution - focuses on building personal brand influence and trust, and dovetails into the work he does with coaching clients, where he helps individuals to establish their voice publicly and enhance their credibility in the marketplace.
Trevor's blog - PR Warrior - has run continuously since 2007 and over that time has established itself as one of Australia's leading marketing blogs.
World war data: How data, analytics & A.I. will dominate the business battleground of the future
For decades, companies have worked to combine old-fashioned human instinct with new waves of data and analytical tools.
Today, more business decisions are based on data and analytics than ever before – and the rise of cloud computing, unprecedented data sets (eg through the Internet of Things), machine learning and artificial intelligence means that in the future data will be a resource more precious than the gold or oil of previous industrial eras.
From his experience as Facebook CEO for Australia and New Zealand, Stephen Scheeler brings his unique perspective to how data and analytics will transform both the customer experience and the basis of competition in dozens of industries – from consumer products and retail, to banking, media, education and travel.
During this session you will learn:
Data and analytics leadership in a changed, virtual world
Innovation, looking ahead and big picture thinking
Becoming customer obsessed and differentiating yourself as a business, including practical tips and tools.
Wednesday 8 September 2021, 2pm (EST)
ANZIIF CIP and NIBA CPD points to be confirmed

Presenter: Stephen Scheeler
Stephen is the former Facebook CEO for ANZ, where he guided Facebook's rise from quirky start up to media and technology titan. Working with Mark Zuckerberg and Facebook's Silicon Valley leaders, his tenure at Facebook saw the ANZ business become one of the most successful Facebook markets in the world.
Today – as founder of The Digital CEO, Senior Advisor to McKinsey & Company, and Executive-in-Residence at the Australian Graduate School of Management – he helps the world's leading companies build world-beating strategies, capabilities, culture and leadership. Stephen is also CEO of revolutionary brain data A.I. company Omniscient Neurotechnology.
As a speaker, Stephen has appeared on the highest-profile keynote stages – including TEDx. He is a frequent media commentator on data, A.I., technology & the future of business, and a member of the Australian Prime Minister's Knowledge Nation 100, top innovation leaders in Australia.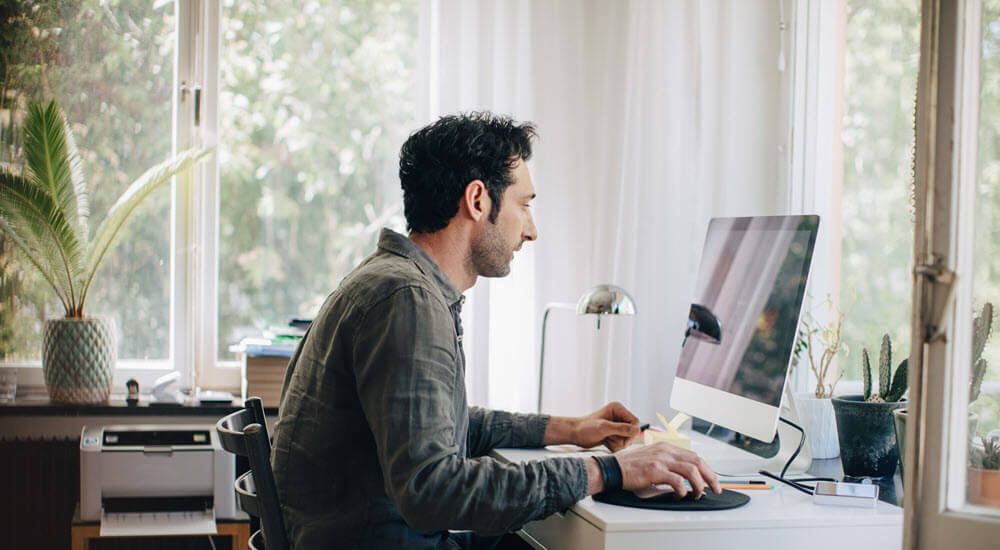 Recorded webinars
Watch on demand for expert risk insights and tips to help you lead more effectively and calmly.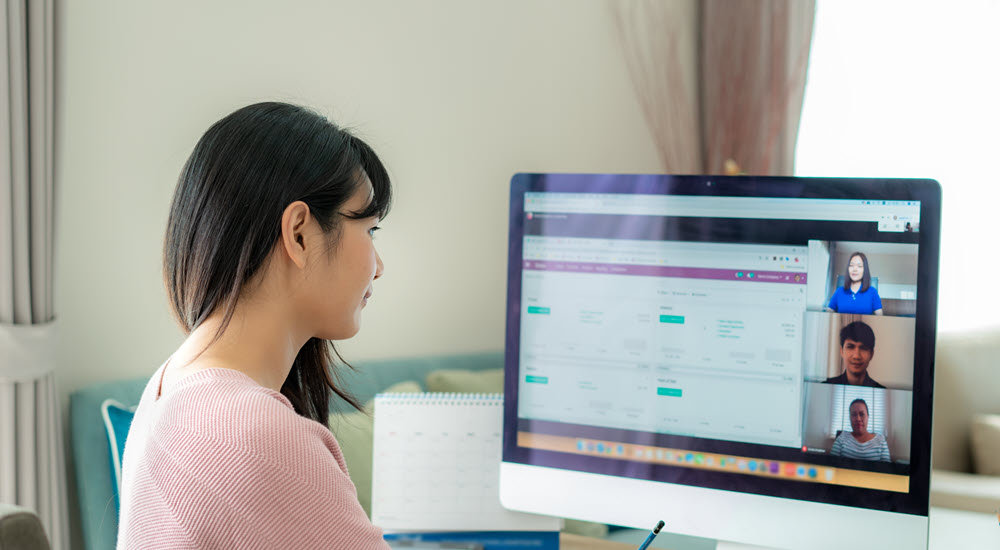 Q Academy
Professional development, training and support for our brokers and partners.