We'll support you with the release of new webinars on risk insights, leadership skills and industry intelligence.

We'll cover topics suitable for brokers and customers from how to run and build a business to how to support leaders and employees. We'll also include product knowledge sessions, commercial risk insights and People Risk expertise.

NIBA CPD and ANZIIF CIP points are available for selected webinars.
Upcoming webinars
Building braver cultures. Enabling resilience, challenging racism and fostering inclusion.
While organisations continue to embed workplace practices and policies to support a diverse and inclusive workplace, emerging research suggests that more can be done to challenge racism and foster inclusion. The Dive In festival aims at providing people with the understanding, knowledge and tools to achieve positive change.
At this event, we will be joined for a fireside chat by our moderator Lisa Annese, Chief Executive Officer for Diversity Council Australia, and Co-Founder of GO Foundation, AFL Brownlow Medal Winner, Australian of the Year and Author, Adam Goodes.
During this event they will discuss connecting hearts and minds by exploring the theme of racism from Adam Goodes personal perspective and key insights from the 2022 DCA Racism at Work Report, demonstrating how organisations can take action.
Tuesday, 27 September 2022, 1.30pm (AEST)
ANZIIF CIP and NIBA CPD points to be confirmed
---
Risk Management within construction trade services
Property damage and injury to workers, contactors and the general public can occur on construction projects. When combined with the various trade services working at a construction site, losses can occur. This is why strong risk and project management is important for maintaining good will and profitability.
Join QBE underwriters and the risk solutions team who will share common claim themes within the construction trade services industry and what strong risk and project management looks like.
In this webinar we will discuss:
General liability risk considerations for construction
What strong risk and project management looks like
Liability claims trends in the construction trade services.
Thursday, 29 September 2022, 2pm (AEDT)
ANZIIF CIP and NIBA CPD points to be confirmed
Presenters:


Manchu Mahalingam, Senior Risk Engineer, QBE
For over 10 years, Manchu has worked in the insurance industry for several prominent global insurance companies and brokerages. Manchu currently leads QBE Risk Solutions within the General Public and Products Liability area.
Manchu has provided advice to several product manufacturers and distributors with regards to their quality assurance and control procedures and has a strong understanding of the various products related regulatory requirements. Furthermore, Manchu has provided risk management advice to business for completed operations, public liability, and environmental impairment liability. He holds a Bachelor of Engineering (Hons) with a major in Mechanical and Materials Systems from the Australian National University and is a current member of Engineers Australia.

Fleur Ye, Senior Liability Underwriter - Corporate
Fleur Ye is a successful Liability Underwriter with 15 years underwriting experience in the Australian Liability market.
Fleur holds a Bachelor of Business Law from the University of Wollongong and joined QBE in 2017 after working as a graduate liability underwriter.
Today, she continues in her role focusing on large complex risks targeting the major, construction and energy and multinational liability segments, specifically focused on NSW-based international brokers.
A Conversation: Finding champions to foster mentally friendly workplaces

Presenter: Rob Kosova, QBE General Manager, Commercial
Rob has worked in risk and insurance management for 20 years. His personal leadership purpose is to be a curious and kind human who supports and challenges people to always do what's right and inspires them to realise previously unimagined potential.
As General Manager for Commercial, he leads People Risk at QBE Insurance (Australia), a combination of Workers Compensation and Accident & Health, along with the general insurance area. Rob and the team are focused on how they can give customers the confidence to achieve their people risk ambitions today, tomorrow and into the future.

Presenter: Graeme Cowan
Graeme Cowan is a mental health and workplace resilience expert. He's a Founding Board Director of R U OK? and host of The Caring CEO podcast. He is is also the co-founder of WeCARE365.
After living through a 5-year episode of depression that his psychiatrist described as the worst he had ever treated, Graeme emerged from this crisis with a different view about how we can increase our resilience, mood, and performance.
In his earlier career he worked in senior leadership positions with Johnson & Johnson, Pfizer, and AT Kearney. He now helps leaders and teams to be more caring, resilient, and growth-oriented. He is the author of four books, including the internationally acclaimed BACK FROM THE BRINK.
---
Risk Insights: Insulated panelling and external cladding management
Presenters: David Sullivan, David Middleton and Vivien Pigram from QBE
David Sullivan, Risk Engineer, QBE
David is a NSW based Risk Engineer within the QBE Risk Solutions team with almost 25 years' experience in the insurance industry, including 15 years as Senior Risk Consultant for both an insurance company and as an independent consultant.
David has conducted property risk assessments within a wide range of industries including food and beverage, process/manufacturing, engineering and grain mill product storage and processing. David's broad knowledge of fire protection systems, process hazards and management controls allow him to provide detailed risk management advice to QBE customers and underwriters.
David Middleton – Team Leader, Risk Engineer, QBE
David is a Risk Engineering Team Leader specialising in Property risks within the QBE Risk Solutions team, which provides national coverage whilst supporting the wider QBE AUSPAC Risk Solutions offering.
David began his insurance career as a QBE graduate, thereby obtaining valuable underwriting and claims experience prior to embarking on a Risk Engineer position. David has since obtained risk engineering experience across various small to large occupancies, providing risk identification and mitigation advice relevant to improving our customer's risks. David's knowledge and experience in risk management allows him to meet each of the individual needs of customers, brokers and underwriters resulting in positive outcomes for all.
---
Motor Insights: Fleet Optimisation
Presenter: Gerard McLennan, LBM Fleet CEO
Gerard leads the team at LBM Fleet that has a mission to enable the execution of data driven fleet strategies – delivering lower cost, more efficient and safer fleet outcomes.
Formally qualified in accounting and law, Gerard started his career at EY in Tax & Law and stumbled into fleet when he founded LogbookMe (now LBM Fleet), which automated the age-old paper FBT logbook. Since then, he has branched into optimising everything fleet from operations and pool mobility, all the way to safety, servicing a range of organisations from corporate through to government.
---
Leadership: Decision making in the dark

Presenter: Dr Richard Harris SC OAM
Dr Richard "Harry" Harris has worked in anaesthesia, diving and aeromedical retrieval medicine, and is based in Adelaide, South Australia.
His passion for cave diving goes back to the 1980s and has taken him to the corners of the globe in search of new adventures. Harry and his colleagues have explored caves to 245m depth, and shipwrecks to over 150m, in dives lasting over 16 hours. He is an enthusiastic underwater photographer and videographer who is now also building a career in documentary films.
Harry has a professional and voluntary interest in search and rescue operations, establishing the first sump rescue training course in Australasia. By building relationships with emergency services locally, he has been preparing for such an event.
The 2018 Thailand cave rescue was an opportunity to put this training to work. That year he received the Star of Courage, Australia's second highest civilian award for bravery, and the medal of the Order of Australia for his role in the Thailand cave rescue.
Harry is the 2019 Australian of the Year for South Australia and the joint 2019 Australian of the Year, with his dive partner Craig Challen.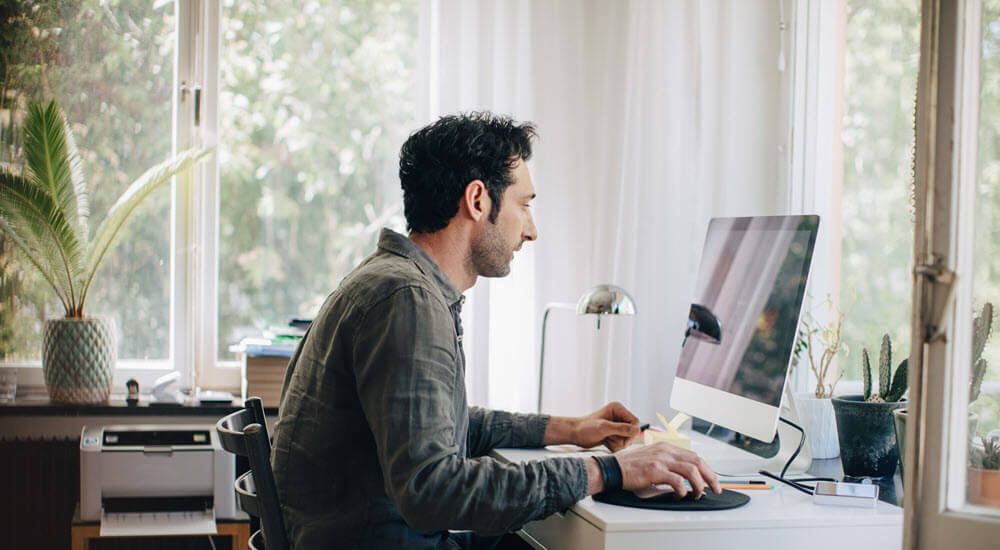 Recorded webinars
Watch on demand for expert risk insights and tips to help you lead more effectively and calmly.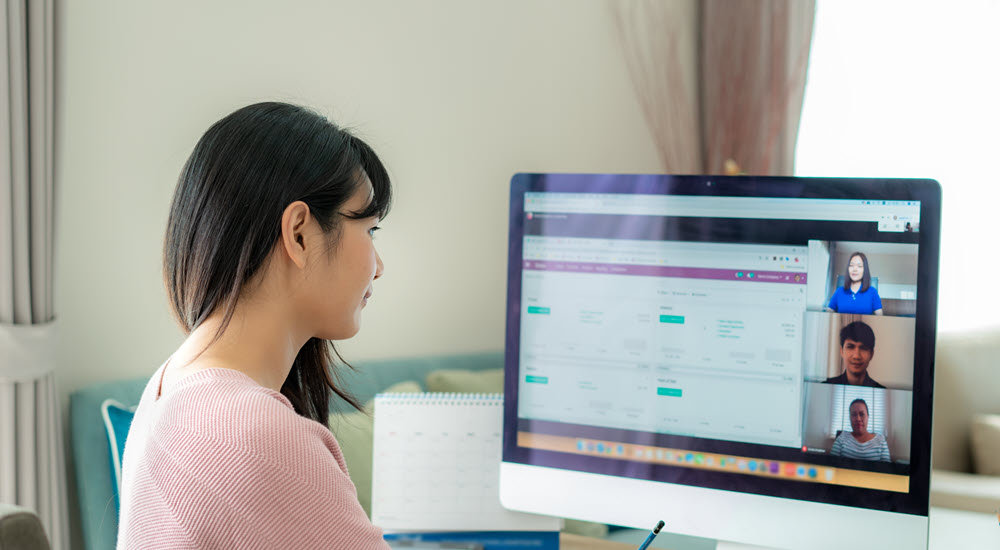 Q Academy
Professional development, training and support for our brokers and partners.