Flexible cover for owner occupiers, renters and landlords.
Your clients want to protect their assets. Our Intermediary Householders insurance offers options and solutions for most home or home contents owners. Choose from our Insured Events, Accidental Damage or Residential Landlords policies.
Why QBE?
Monthly premium instalments at no extra cost
Flexible excess options allow for reduced premiums
30% Home Sum Insured Safeguard benefit
Online home and contents calculators provide fast replacement estimates which can be used to help set the sum insured(s)
$30 million limit for legal liability.
Insured Events
Cover for owner occupiers or renters, for events including fire, flood, storm and water damage. Offers new-for-old replacement on most items.
Accidental Damage
Also for owner occupiers or renters, this policy offers additional protection such as portable contents away from home. This policy also provides some higher limits and broader cover.
Residential Landlords
Cover for landlords to insure their residential rental property for events like fire, flood and storm as well as things like malicious damage, accidental damage, or theft caused by tenants.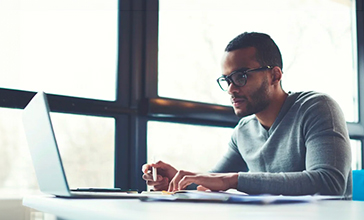 Insurance calculators
These home and contents calculators can help your client calculate their sum insured.
QBE recommended restorers and builders for property claims
When your client's claim requires restoration services or a builder to repair damage to their property, a QBE recommended restorer or builder is a good choice.
We understand that client needs are unique therefore QBE has partnered with a range of suppliers with a strong focus on regional, remote and metro representation, who can offer speciality services relevant to the claim. Our panel has builders that cater for small repairs to customers' properties all the way to a suite of builders catering for the high complexities of a large commercial loss.
Restoration services
QBE's panel restorers will mobilise and work quickly to ensure a safe environment for your customers, removing contaminants, returning the environment to a pre-loss state and allowing repair work to begin.
This can include the restoration of removable property to its former condition, or mitigation activities to minimise further damage including drying and mould removal.
Building services
Our building partners cater for simple repairs to customers' properties all the way to a suite of builders catering for the high complexities of a large commercial loss.
Our relationship with our recommended restorers and builders means they have plenty of experience servicing QBE claims. In addition, we closely monitor the performance of our recommended suppliers to ensure the best outcome for your clients.
You can search for a QBE accredited restorer or builder using the Repairer Finder Tool.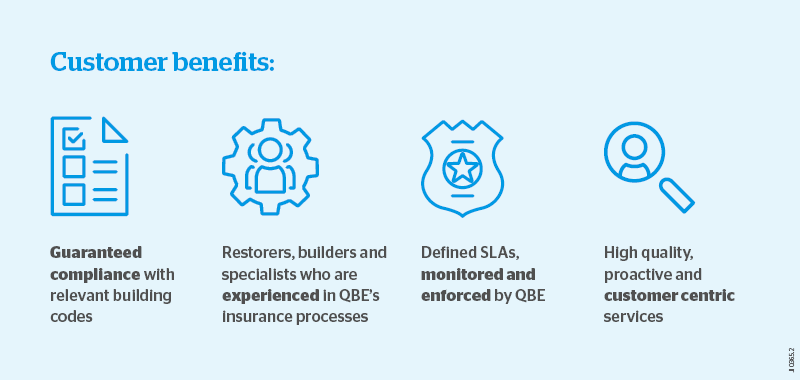 Downloads for this product