Construction can be a risky business. Aside from exposure to the elements and the community, there are a number of events that can impact on the timing and profitability of a project.
QBE Construction insurance is flexible enough for projects of all sizes. Whether your client is building a duplex or a depot, we can provide the comprehensive protection they need.
Material Damage & Liability (annual)
This policy provides broad, year-round protection incorporating liability and damage to property and tailored to fit your client's needs. It covers:
Building risks – from single dwellings to multi-storey residential, industrial and retail developments
Civil risks – for road construction and other civil contracts
Erection risks – ranging from air conditioning systems to manufacturing equipment.
Material Damage & Liability (one-off)
Ideal for clients who only complete a small number of projects each year, this policy offers similar benefits to our annual cover.
Machinery and Electronic Equipment
This policy gives industrial, commercial, rural and government clients confidence that the equipment they operate is covered against a range of risks.
It covers the electrical and mechanical elements of items such as boilers, pressure vessels and pressure pipe systems, plus electronic equipment and computers. It also covers liability, clean-up, temporary hire and freight costs.
Why choose QBE?
Large sum insured capability – avoiding a coinsurance panel can save your client time and money.
Cover for a wide range of construction risks – from houses through to large industrial or infrastructure projects.
Option to provide insurance for advance loss of profits, rents or holding costs – reducing the chance of a gap in cover.
Benefits for your business
One solution for many clients
We cover experienced and professional Builders, Developers and Contractors across a wide range of projects.
Speed and simplicity
We have dedicated contract works underwriting staff in every state and territory.
Support everywhere
Our national network of Business Development Managers works with you to get the right cover for every client.
Outstanding support at claim time
From costly personal injury claims to flood, storms and cyclone damage, our dedicated claims team is here to help your client get back to work as quickly as possible.
Along with our in-house expertise, we work with a national network of tradespeople and suppliers – so we'll get things sorted locally when we can.
Ensure your quote request is complete

Help ensure your quote moves forward as quickly as possible. Find out more about the minimum information we require for construction and engineering.
Please submit a completed QBE contract works proposal form along with the information outlined in the minimum information guide.
Downloads for this product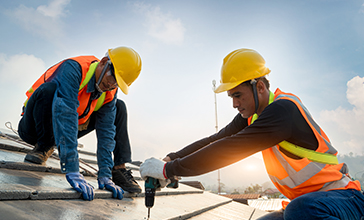 Understanding construction insurance
Construction is a complex insurance class, and a robust framework is needed to manage the many potential risks construction naturally brings.

Construction site shutdown checklist
Following a comprehensive construction site shutdown process can help protect sites, businesses and assets.
Your client might also be interested in
Workers Compensation
Essential cover for your client's workers, delivered by experts. We also provide specialist training and advice to help your client's people and business thrive.
Accident and Health
Protection from the financial fallout of injuries or illness, such as loss of income and medical bills. For individuals, businesses, contractors, volunteers and more.
Contract Bonds
QBE Contract Bonds can help your client secure performance and other contract-related obligations, without having to provide tangible collateral or security. This can free up working capital, increase liquidity and allow them to take on new projects.